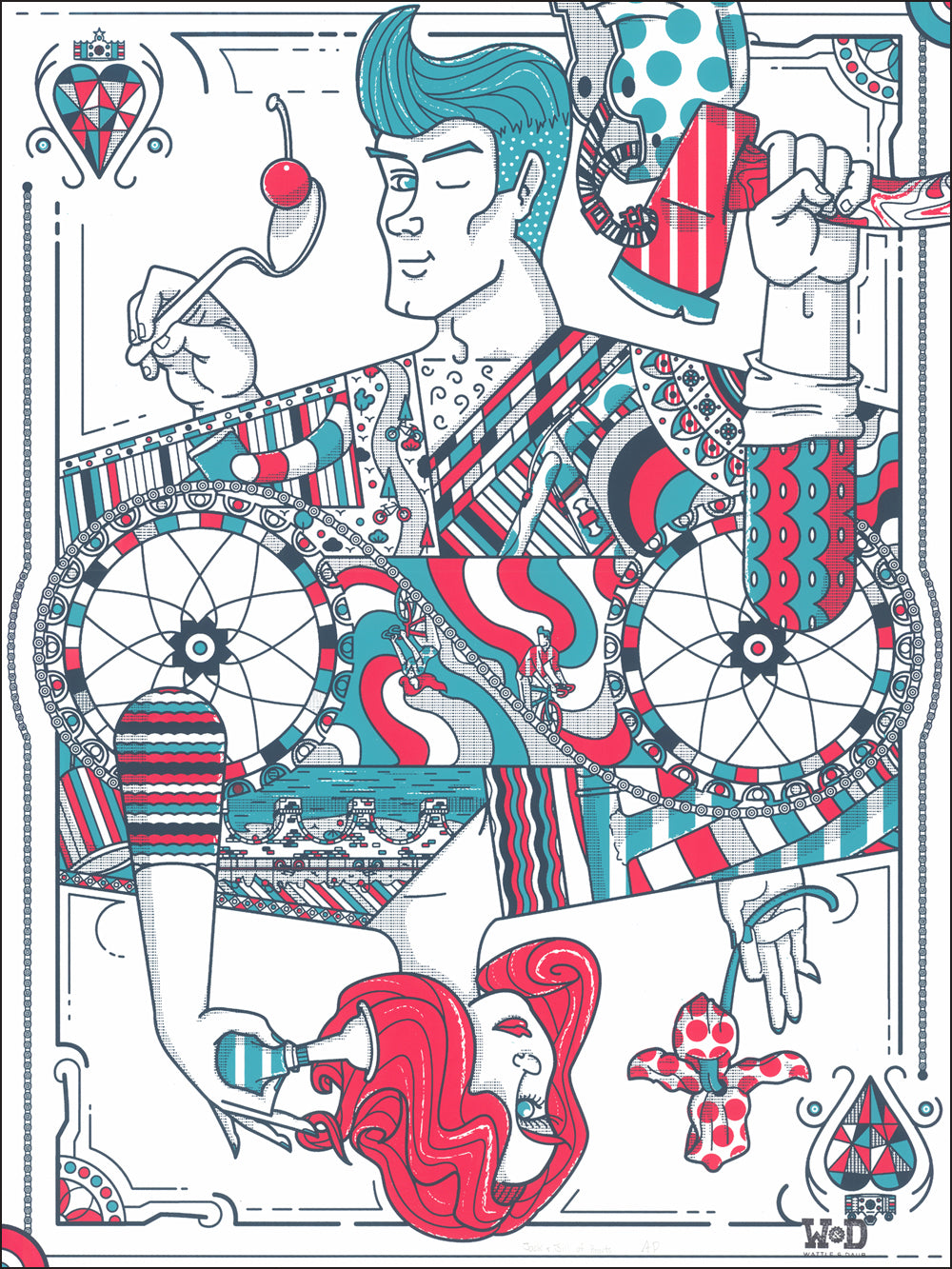 Wattle + Daub
Jack & Jill of Hearts
ABOUT THIS POSTER
"Love is the game that turns the wheels of human industry." There were plenty of metaphors that came to mind as I pondered this quote but I realized that for many of us, love is turning the wheels of our hearts and bicycles.
SPECS
INK: 3-color handmade screen print
SIZE: 18" x 24"
Meet Wattle + Daub
LOCATION  
Minneapolis, Minnesota  USA
ABOUT
Wattle + Daub is a creative studio run by Brant Day in his spare time. Its purpose: take over the world with fun, humor, and creativity.
GET IN TOUCH with Wattle & Daub
SEE MORE
by Wattle + Daub