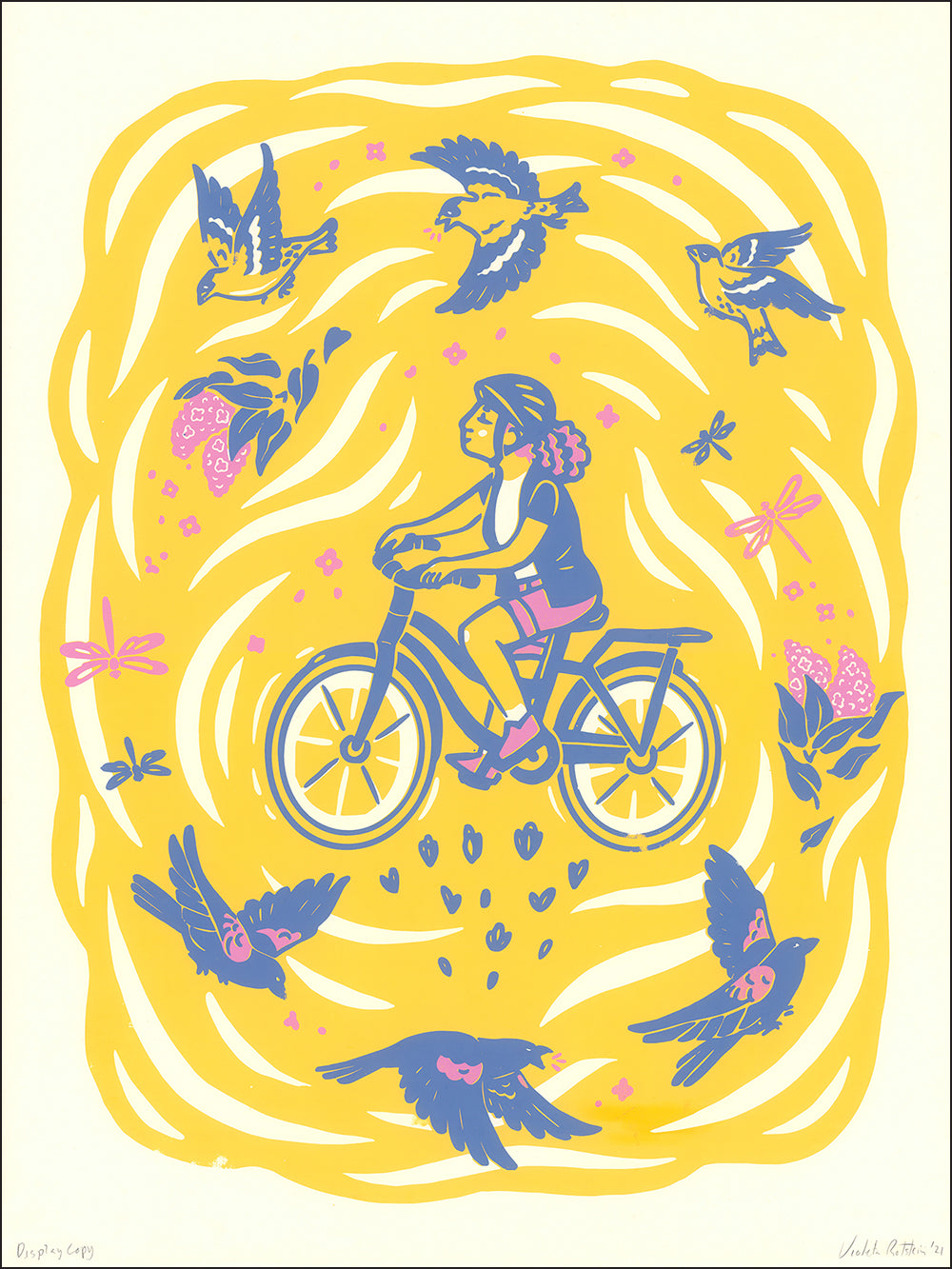 Violeta Rotstein
Lilacs & Finches
ABOUT THIS POSTER
This poster is inspired by the smells, sights, and sounds of biking through the Twin Cities. Specifically the wildlife we are lucky to have here in this very green state. When I bike I feel like I can take in the natural world around me in a way that I can't if I'm driving, where I'm shut in a bubble hyper focused on the road ahead and unable to hear what birds are singing today, or if I can smell the lilacs blooming.
SPECS
INK: 3-color handmade screen print
SIZE: 18" x 24"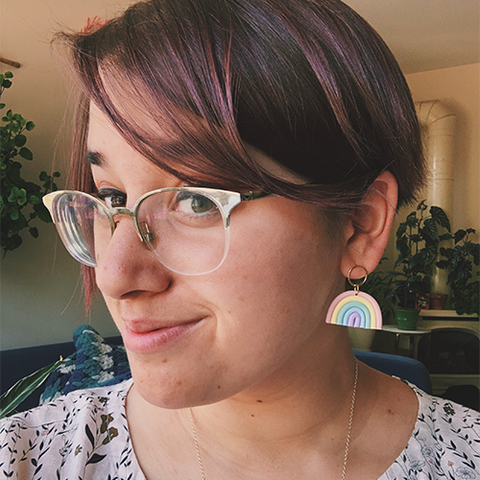 Meet Violeta Rotstein
LOCATION  
Minneapolis, Minnesota  USA
ABOUT
Violeta Rotstein is an Argentinian-American illustrator and artist based in Minnesota, where she is slowly turning her home into a jungle fit for the panther (black cat) she lives with. She graduated with a BFA in Illustration from the Minneapolis College of Art & Design, and currently freelances for local and national environmental or social movement organizations. Her work is inspired by the playful magic of nature and the importance of human connection.

GET IN TOUCH with Violeta Rotstein
SEE MORE
by Violeta Rotstein