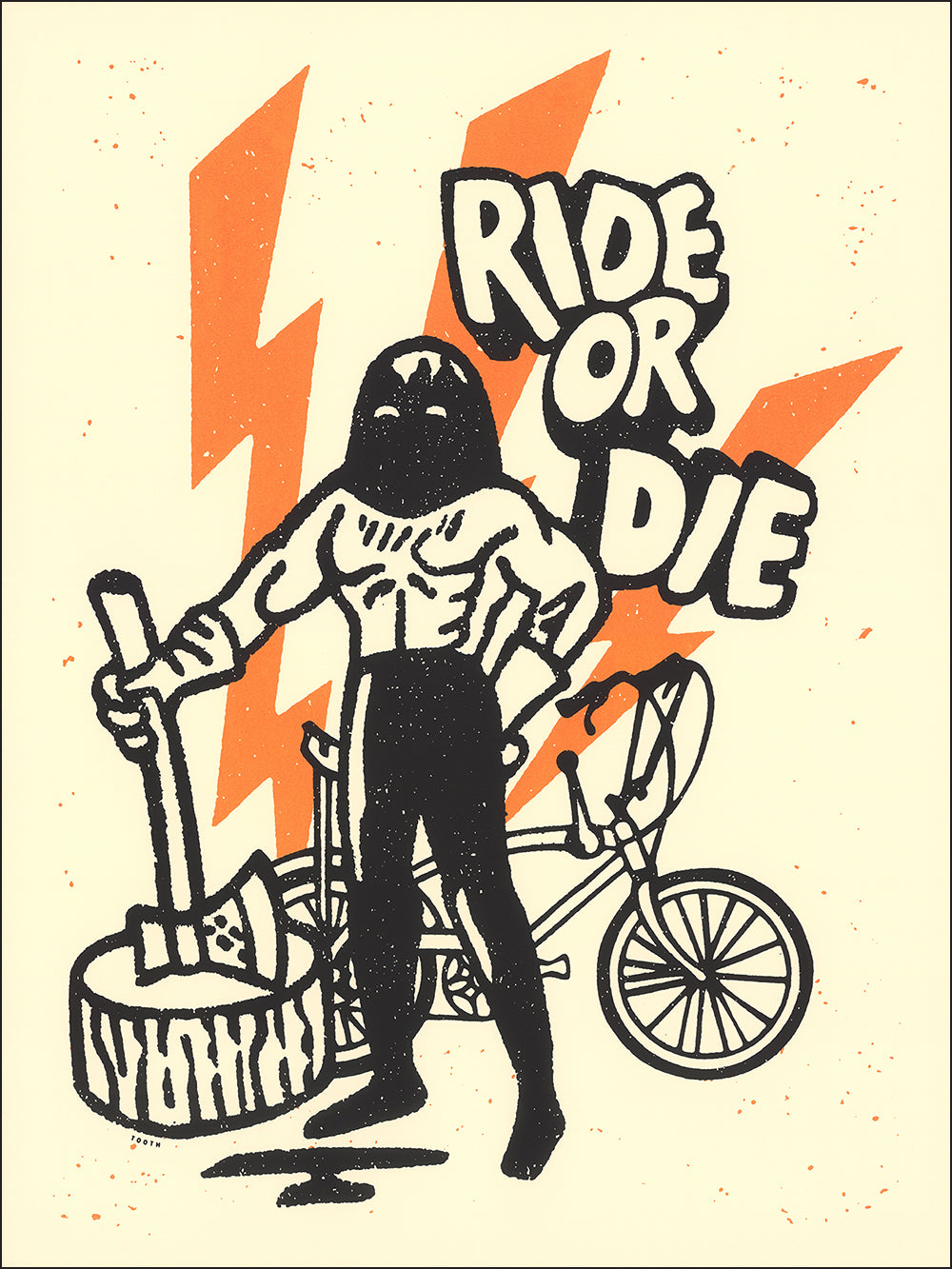 Tooth
Ride or Die
ABOUT THIS POSTER
In the back of all my brothers' old *Hot Rod* magazines, were these tiny t-shirt ads with ominous slogans like: DO UNTO OTHERS, THEN SPLIT or GIVE CHEVYS THE BIRD. This poster is my attempt at making an image that might spook a 7 year old.
SPECS
INK: 2-color handmade screen print
SIZE: 18" x 24"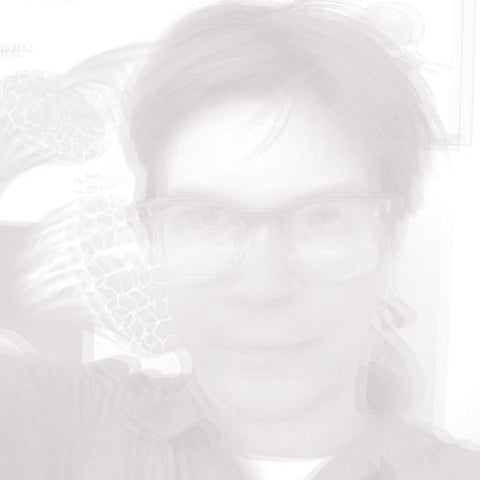 Meet Tooth
LOCATION  
Minneapolis, Minnesota  USA
ABOUT
I began my career in music and art as bassist, vocalist, and audio-collage artist for the San Francisco-based bands Steel Pole Bath Tub and Milk Cult. After touring worldwide for nearly a decade, I moved to Raleigh, North Carolina, to focus on my artwork. Working under the alias TOOTH, I have created hundreds of rock posters for acts such as the Melvins, Mudhoney, The Decemberists, and Faith No More. I currently run a screen printing studio with my wife and work as a graphic designer in Minneapolis.
SEE MORE by Tooth
GET IN TOUCH with Tooth
SEE MORE
by Tooth