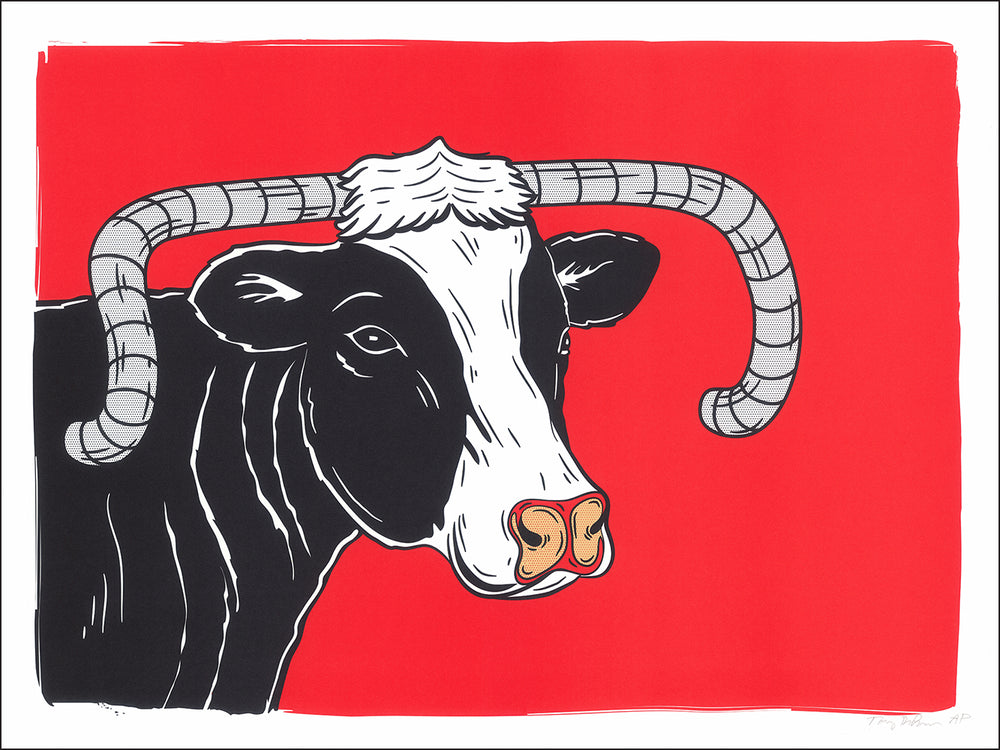 Tony DeBoom
Hometown Tifosi
ABOUT THIS POSTER
For the first time in years I returned to my home state of Iowa and spent time riding my old routes around the cornfields outside of Cedar Rapids. I was inspired by the only companions I had on those seemingly endless dirt roads. The cows appeared to be genuinely interested...or entertained by my presence.
SPECS
INK: 3-color handmade screen print
SIZE: 24" x 18"
Meet Tony DeBoom
LOCATION  
Redmond, Washington  USA
ABOUT
I am the art director of a boutique endurance sports clothing company, Endurance Conspiracy, and a commercial artist mainly in the outdoors industry, tonydeboom.com.
GET IN TOUCH with Tony DeBoom
SEE MORE
by Tony DeBoom