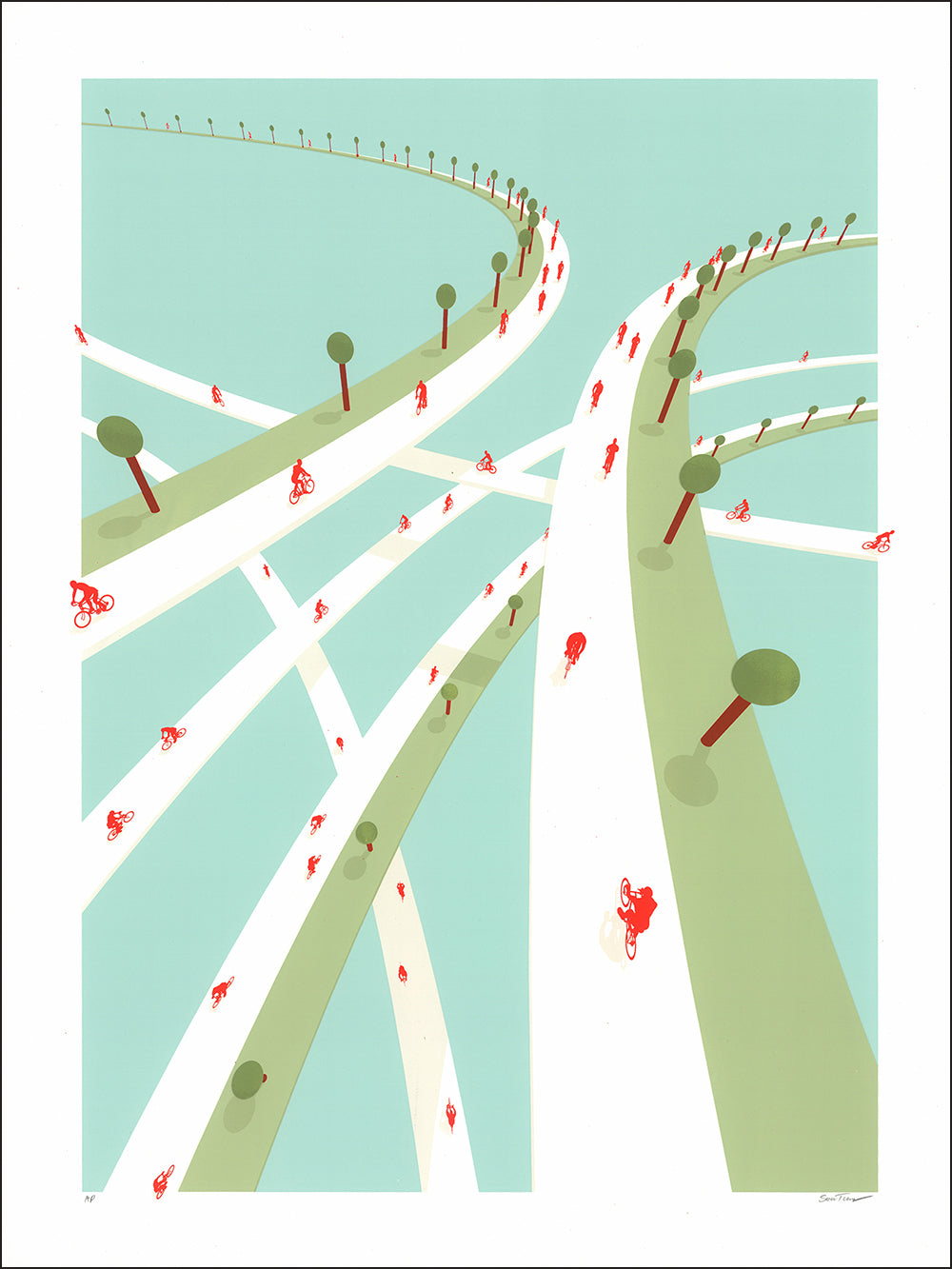 Sean Tubridy
Tomorrow
ABOUT THIS POSTER
I wanted to show a hyper realistic vision of what the city of the future could look like for bikes. Illustrations of future cities tend to show flying cars and monorails and rockets but bikes are always missing. Are we supposed to believe that bikes won't exist in the future? Ridiculous.
SPECS
INK: 5-color handmade screen print
SIZE: 18" x 24"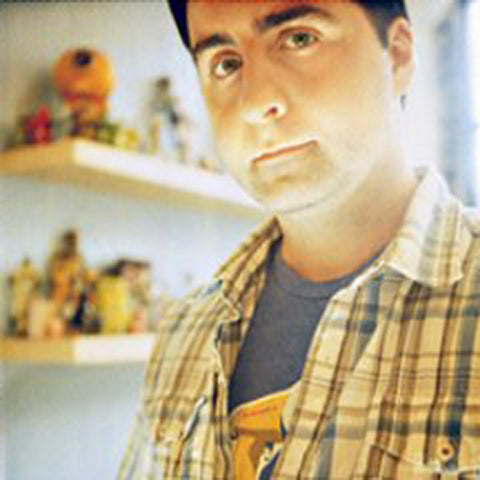 Meet Sean Tubridy
LOCATION  
Minneapolis, Minnesota  USA
ABOUT
I'm an illustrator and photographer working in Minneapolis. I work full time as a creative director at a small agency creating print materials, websites, and stage designs for conferences.
GET IN TOUCH with Sean Tubridy
SEE MORE
by Sean Tubridy