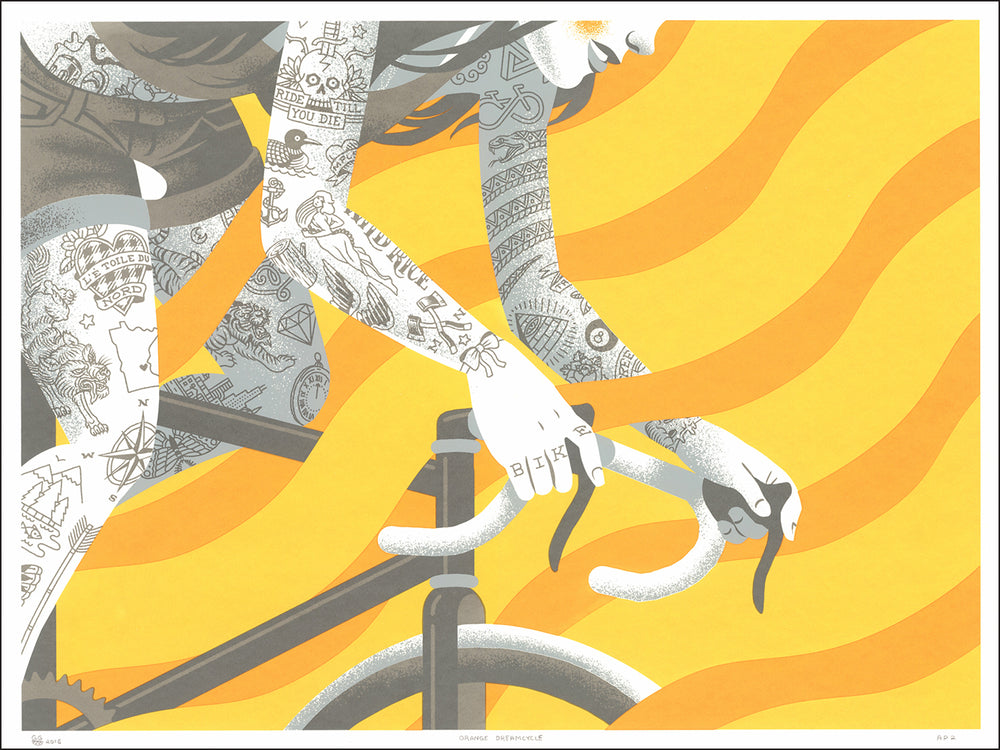 Sam Schuna
Orange Dreamcycle
ABOUT THIS POSTER
I just wanted to draw a wholesome, alternative midwestern lady ridin' a bike.
SPECS
INK: 4-color handmade screen print
SIZE: 24" x 18"
Meet Sam Schuna
LOCATION  
Minneapolis, Minnesota  USA
ABOUT
I am a designer/illustrator and sandwich connoisseur from Minneapolis. When not drawing, I spend a lot of time awkwardly laughing to myself or riding a bike.
GET IN TOUCH with Sam Schuna
SEE MORE
by Sam Schuna