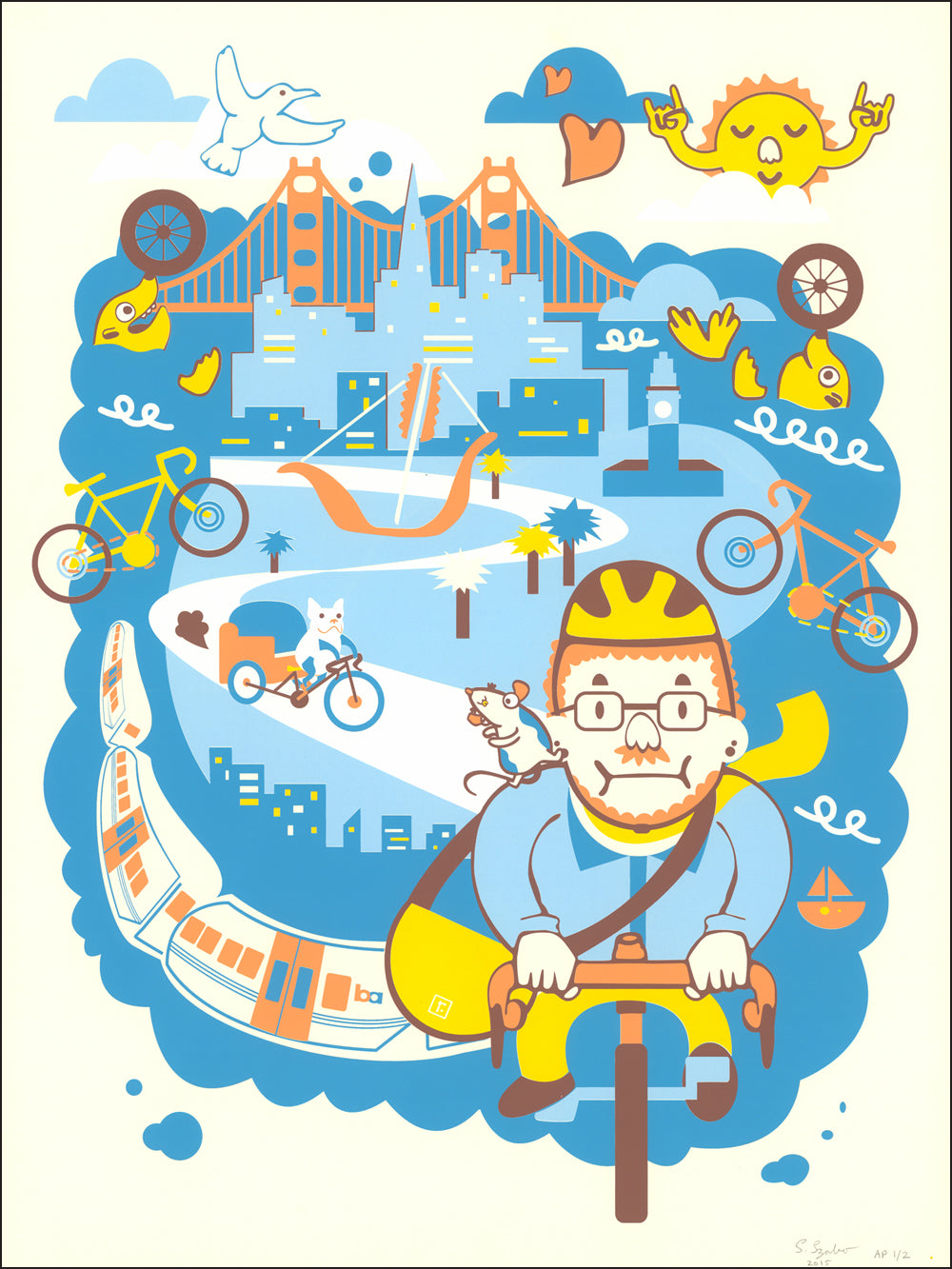 Speth Szabo
Embarcadero Pedalin'
ABOUT THIS POSTER
I wanted to represent my city in a fun and cutesy way. I ride my bike to work every day in, so I wanted to capture a little piece of my commute, from my BART ride, to along the Embarcadero, and my partner Tim rocking a Rickshaw messenger bag.
SPECS
INK: 6-color handmade screen print
SIZE: 18" x 24"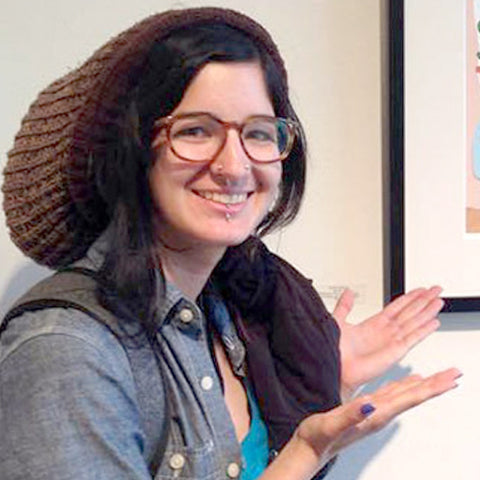 Meet Speth Szabo
LOCATION  
Oakland, California USA
ABOUT
My work focuses on making people smile and features fun, engaging characters and environments as well as a penchant for bright color and texture. I always try to sneak happy critters in my illustrations to remind us that life is too short not to have fun!
GET IN TOUCH with Speth Szabo
SEE MORE
by Speth Szabo