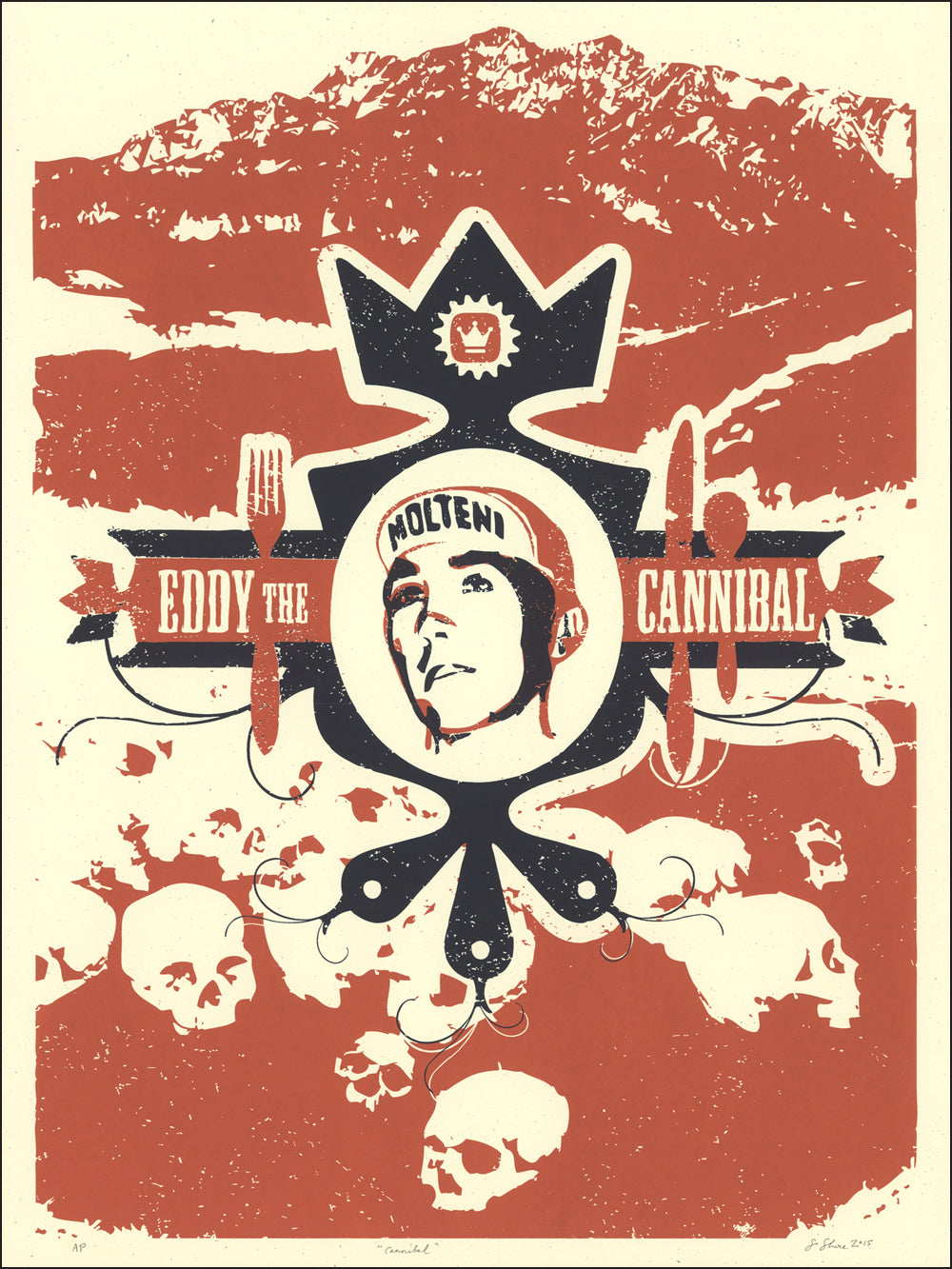 Scott Shore
Cannibal
ABOUT THIS POSTER
The process started with research into Mr. Merckx and his legendary career. Then came the hunt for the right images to inspire the art. I needed to find images that could be used as reference for me to build and create the face, the mountain, the skulls, the table setting...
SPECS
INK: 2-color handmade screen print
SIZE: 18" x 24"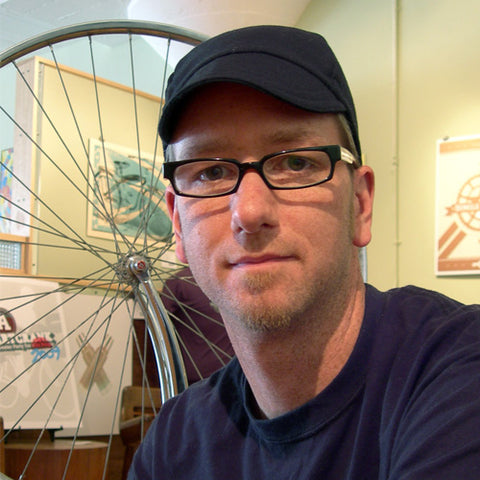 Meet Scott Shore
LOCATION  
Minneapolis, Minnesota  USA
ABOUT
I have been knee deep in bikes (riding, racing, collecting, lusting for...) and design for 20+ years. So, why not make bike related design? It was always going to happen. Posters, yes but also team kits, custom jerseys, t-shirts, web sites, water bottles... anything in the world of bikes, I am happy to add my design style to the project.
GET IN TOUCH with Scott Shore
SEE MORE
by Scott Shore