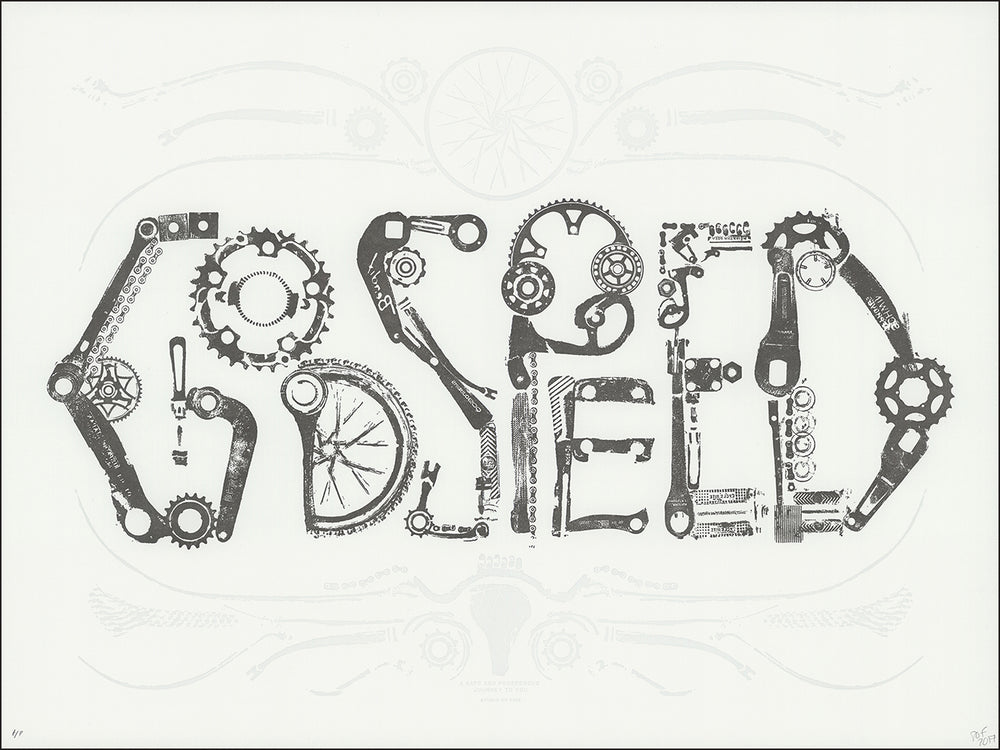 Studio On Fire
Godspeed
ABOUT THIS POSTER
'Godspeed' is usually used when bidding someone farewell, especially on a dangerous or difficult journey, so it only seemed fitting to adapt that to be a bicycle specific send-off.
SPECS
INK: 2-color handmade letterpress print
SIZE: 24" x 18"
Meet Studio On Fire
LOCATION  
Minneapolis, Minnesota  USA
ABOUT
Studio On Fire is a best-in-class artisan printer, specializing in pressure based printing techniques. Letterpress printing, foil stamping, and engraving are all part of Studio On Fire's growing print arsenal that caters to the most demanding creative professionals. Die cutting, edge coloring, and hand bindery are all process that we integrate in-house to make award winning, premium print work that we love as much as our clients do. Studio On Fire, we love making things.
GET IN TOUCH with Studio on Fire
SEE MORE
by Studio On Fire