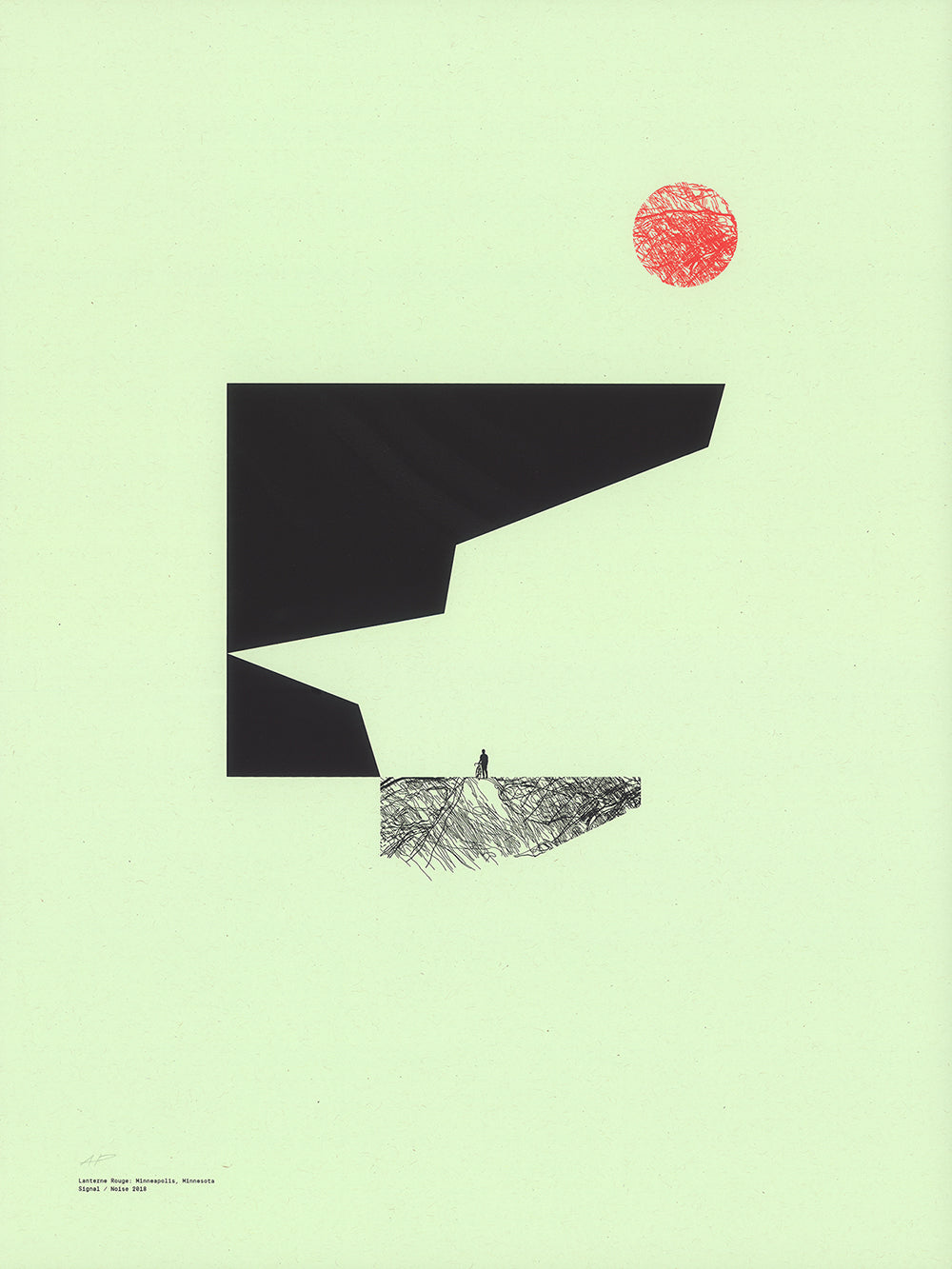 Signal / Noise
Lanterne Rouge
ABOUT THIS POSTER
"Lanterne Rouge" is French for "Red Lantern," which is the title given to the competitor who finishes last in a bike race. That determination and sentiment is reflected in the poster, which uses scale to juxtapose the immensity of the ride against the will of the cyclist. In the face of this challenge, the setting sun beckons the rider to keep going.
SPECS
INK: 2-color handmade screen print
SIZE: 18" x 24"
Meet Signal / Noise
LOCATION  
Minneapolis, Minnesota  USA
ABOUT
Signal / Noise is a multidisciplinary design studio focused on the overlapping cultures of fashion, music, and sport.
GET IN TOUCH with Signal / Noise
SEE MORE
by Signal / Noise