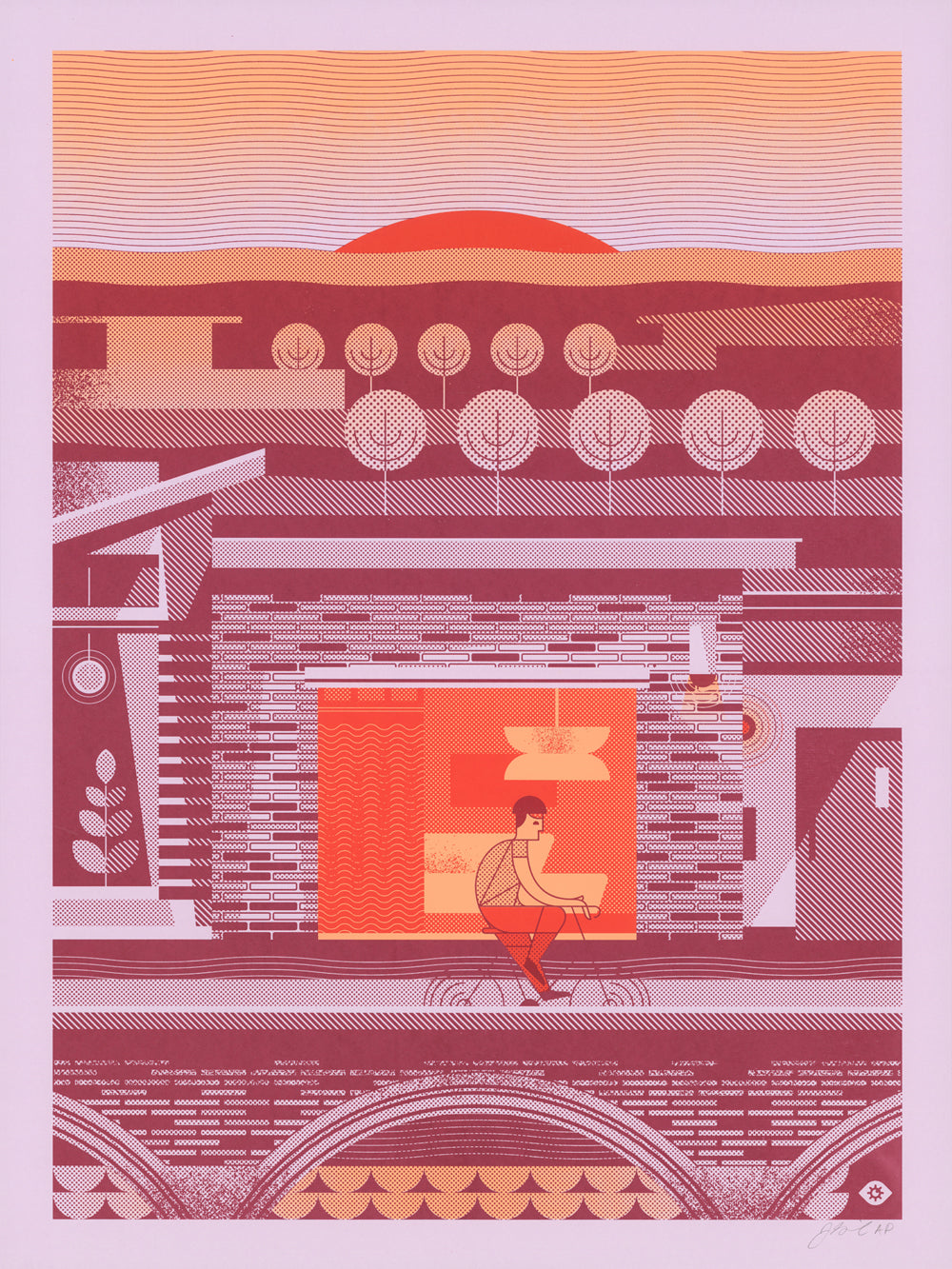 Studio Day Job
Sunset Rider
ABOUT THIS POSTER
The design of this poster was inspired by evening rides along the sloping banks of the Mississippi, cruising by the mid-century homes that dot the rolling landscape. There's something beautifully bike-like about the clean lines and elegant curves that compose the structure of those houses.
SPECS
INK: 3-color handmade screen print
SIZE: 18" x 24"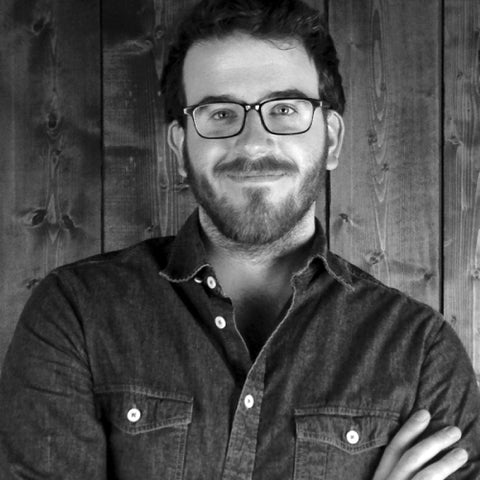 Meet Studio Day Job
LOCATION  
Minneapolis, Minnesota  USA
ABOUT
I'm an East Coast brat originally from the City of Brotherly Love, schooled in Charm City and now putting down roots in the Midwest. I've got a passion for bikes, Bézier curves and the outdoors.
GET IN TOUCH with Studio Day Job
SEE MORE
by Studio Day Job