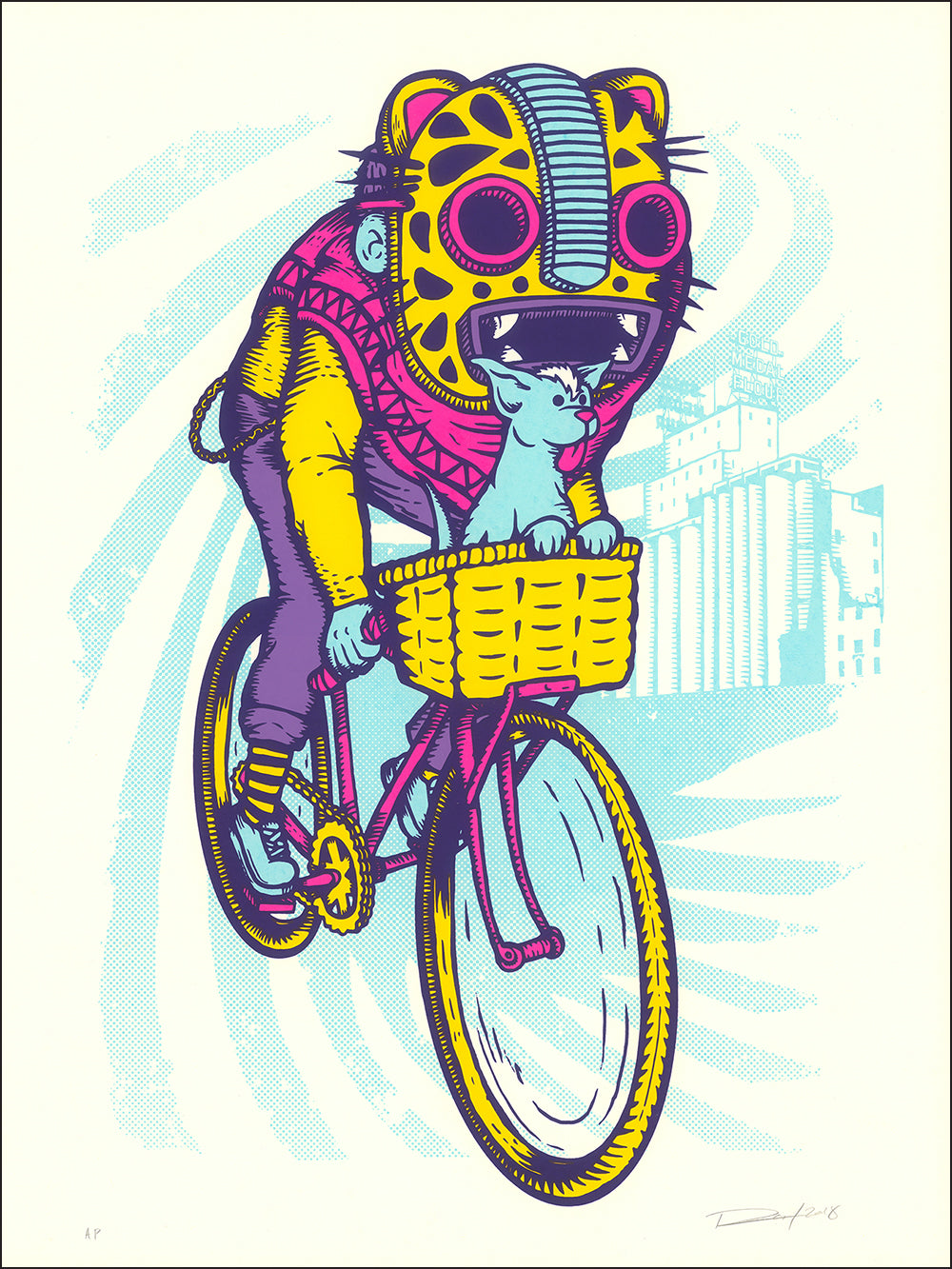 Raul Villanueva Garcia
Camino y Destino
ABOUT THIS PRINT
Pre-hispanic civilization believed the jaguar was a mystic creature with the power of survival in both life and death. I wanted the jaguar warrior mask to be a symbol of strength, survival and courage on the path we take every day, the Xoloitzcuintli (Mexican hairless dog) is meant to be a guide on that journey. I also wanted the poster to represent our city, and one of my favorite bike paths along the riverside of downtown Minneapolis.
SPECS
PRINT: High Resolution Digital Ink Jet with Archival Pigments

PAPER: Epson Hot Press Archival White
Meet Raul Villanueva Garcia
LOCATION  
Minneapolis, Minnesota  USA
ABOUT
Hola! My name is Raul Villanueva Garcia, I am a Minneapolis-based designer and illustrator, originally from Guadalajara, Mexico. My personal work often features themes of Mexican culture intermingled with other crazy ideas that pop into my head. I enjoy reading about art history, listening to music and I have an addiction to collecting art books.
GET IN TOUCH with Raul Villanueva Garcia
SEE MORE
by Raul Villanueva Garcia