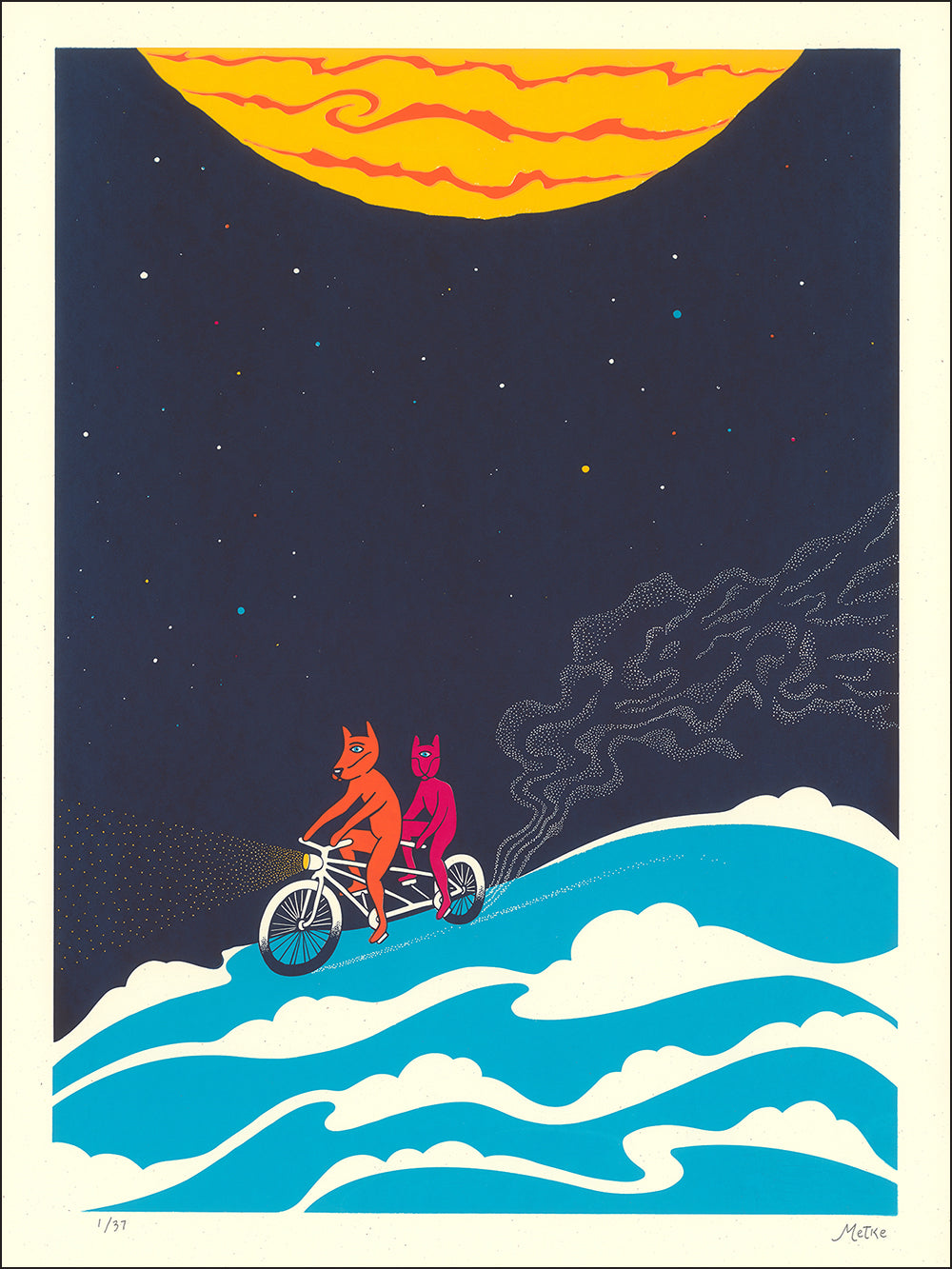 Rob Metke
Whisker Away
ABOUT THIS POSTER
I like drawing anthropomorphised animals, mostly cats and dogs. I like space. I like biking. It's a natural coalescence of all things awesome. I wanted to capture the feeling of escape that you get when you're out riding. Where better to escape than being whisked away to outer space with your furry best friend?
SPECS
INK: 5-color handmade screen print
SIZE: 18" x 24"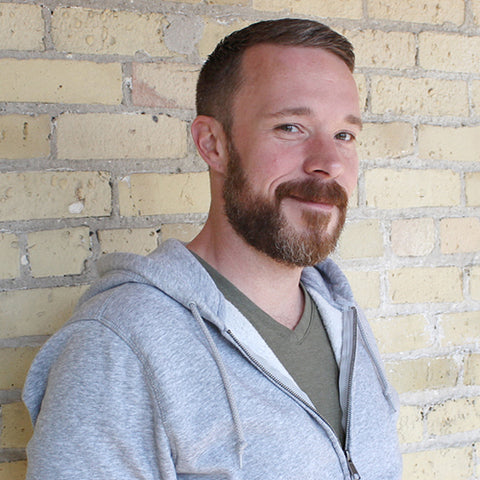 Meet Rob Metke
LOCATION  
Minneapolis, Minnesota  USA
ABOUT
I'm a graphic designer by day but like to dabble in all kinds of projects on the side. Whether that's woodworking, illustration, leather working, I just like to make things and keep my hands and brain occupied.
GET IN TOUCH with Rob Metke
SEE MORE
by Rob Metke