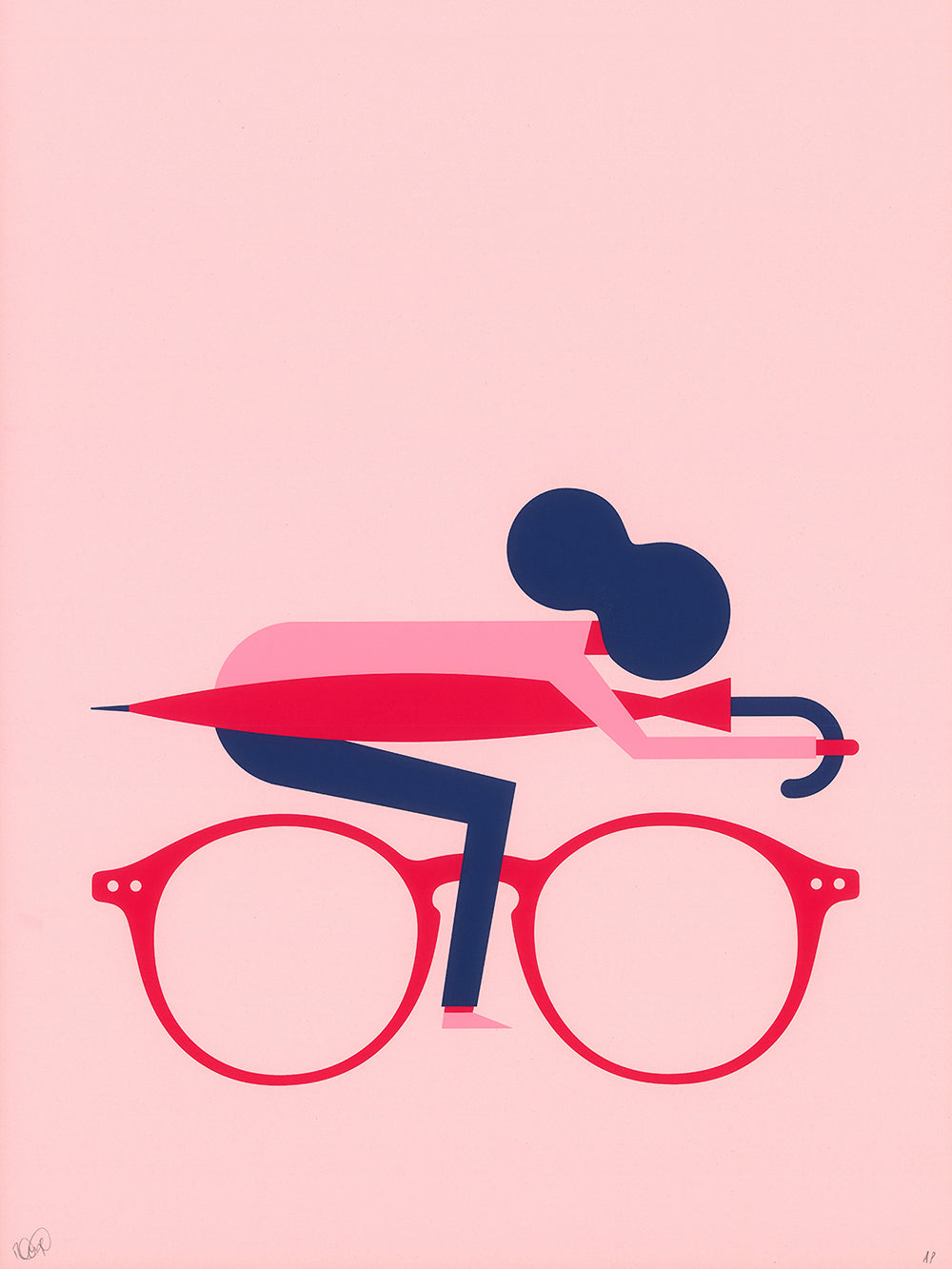 Rebecca Kaye
Commuter Girl
ABOUT THIS POSTER
The poster design is a play on the word "commuter" using the bicycle as a form of transport to travel to work but instead of wearing work clothes, my illustration is riding work clothes so the bike is exchanged for glasses and the drop bar is replaced by an umbrella.
SPECS
INK: 3-color handmade screen print
SIZE: 15.75″ ✕ 19.7″
Meet Rebecca Kaye
LOCATION  
Edinburgh, Scotland

ABOUT
I'm an illustrator and designer based in Edinburgh with a love of bright colours and geometric shapes. I have created work for the likes of Channel 4, V&A, and Vulpine. My personal work has been featured in magazines and blogs such as The Guardian and Creative Review as well as being sold in places from Urban Outfitters and Oliver Bonas to independents including Colours May Vary and the Red Door Gallery.
GET IN TOUCH with Rebecca Kaye
SEE MORE
by Rebecca Kaye