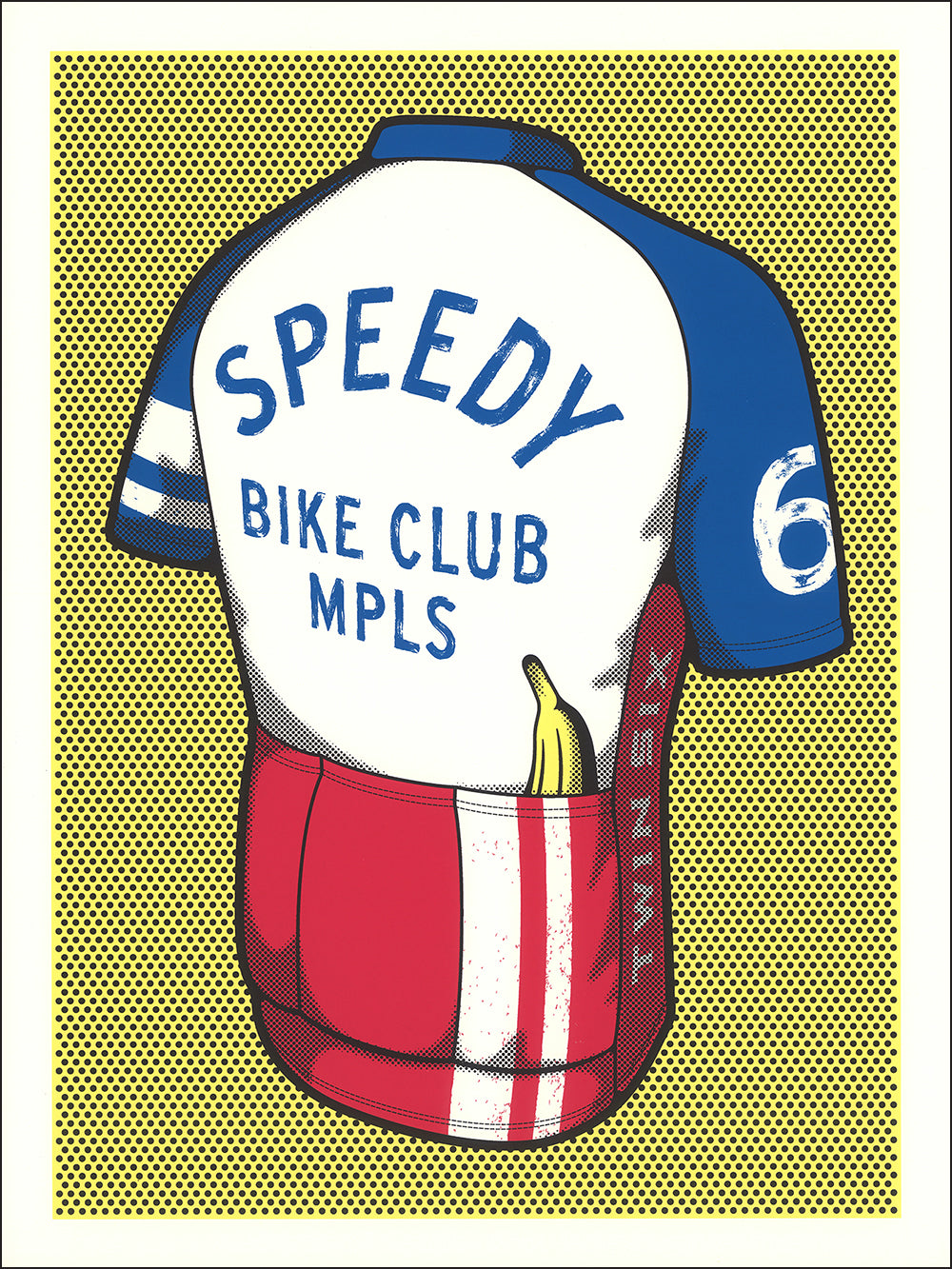 Ryan Carlson
Speedy Bike Club
ABOUT THIS POSTER
For some reason, I set out to do a bike poster without showing a bike. That may seem like an obvious solution, being that I'm the co-owner of a bike CLOTHING company...but I figured everyone was going to show up with rad illustrations of bikes. So I went the pop-art route and did the Speedy MPLS jersey graphic.
SPECS
INK: 4-color handmade screen print
SIZE: 18" x 24"
Meet Ryan Carlson
LOCATION  
St. Louis Park, Minnesota  USA
ABOUT
Professional husband and father. Mediocre bike racer. Above average designer. Semi-competent business owner. Exceptional balancer of things on my nose.
GET IN TOUCH with Ryan Carlson
SEE MORE
by Ryan Carlson