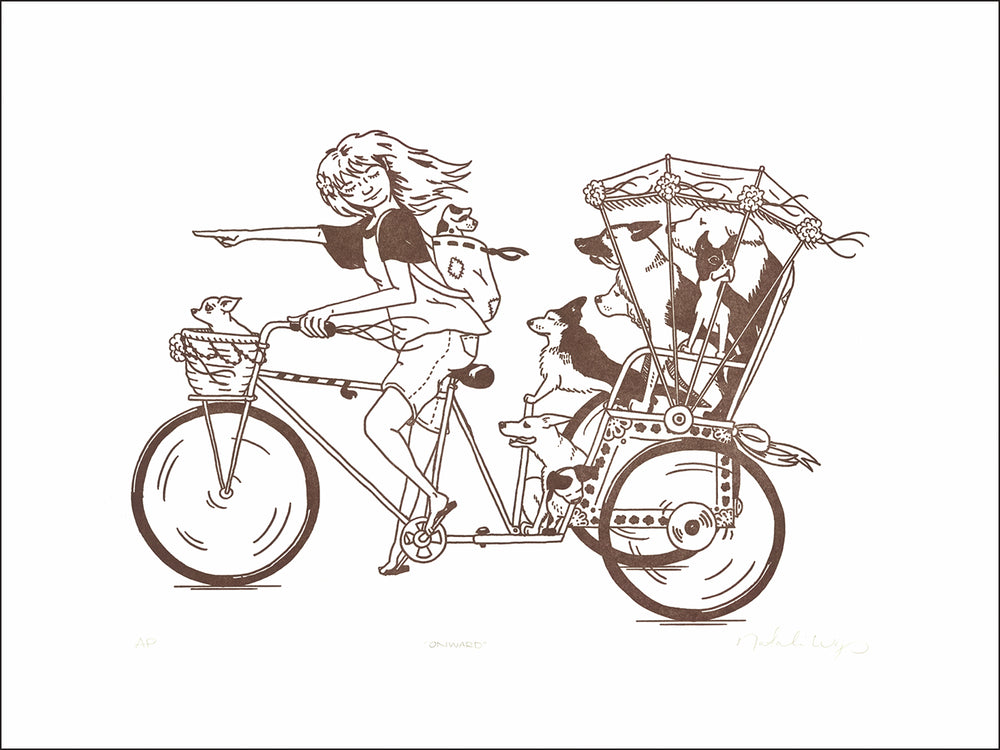 Natalie Wynings
Onward
ABOUT THIS POSTER
I adopted my own pup in October of 2015, a little corgi named Poki. She has blown me away with how much personality and sass one dog can posses. She has a best friend, a Boston terrier named Nibbler, and I wanted to capture their spirit in this print. And so a rickshaw full of pups came to mind, with cameos by Poki and Nibbler of course.
SPECS
INK: 1-color handmade letterpress print
SIZE: 24" x 18"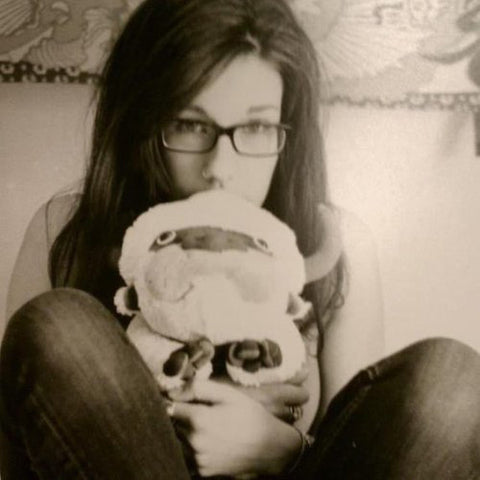 Meet Natalie Wynings
LOCATION  
Minneapolis, Minnesota  USA
ABOUT
A creative soul living in Minneapolis dabbling in whatever artistic venture sounds appealing at the moment.
GET IN TOUCH with Natalie Wynings
SEE MORE
by Natalie Wynings