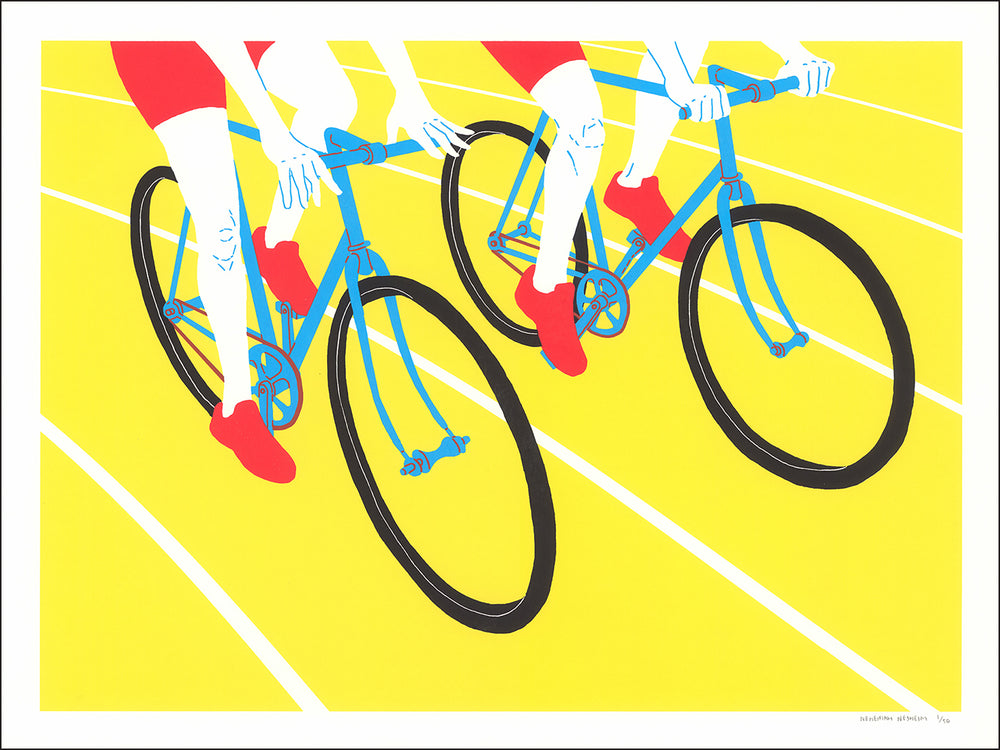 Nehemiah Nesheim
Velodrome Riders
ABOUT THIS POSTER
I really wanted to do something simple. With the upper half of the riders cropped out, it makes for a much more open-ended story. Rather than a rigid, pre-fabricated scene, in this illustration viewers get a snapshot of a moment they can take in their own direction. 
SPECS
INK: 4-color handmade screen print
SIZE: 24" x 18"
Meet Nehemiah Nesheim
LOCATION  
St Paul, Minnesota  USA

ABOUT
I am an illustrator and designer living and working in St. Paul, Minnesota. I am a graduate of MCAD and avid bike rider. I spend most of my free time sketching, exploring the city, and coming up with ideas of new things to draw.
GET IN TOUCH with Nehemiah Nesheim
SEE MORE
by Nehemiah Nesheim