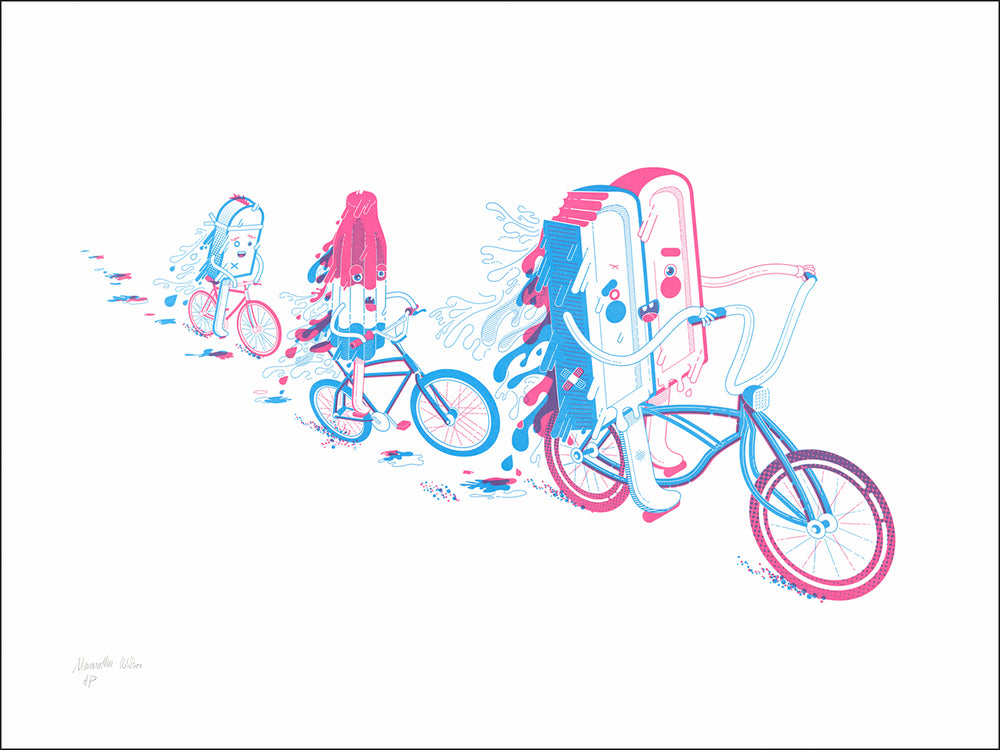 Maranatha Wilson
The Pop-Cycle Gang
ABOUT THIS POSTER
I often (but not always) start with words or wordplay when working on a poster, as I did with this one. The names of the characters came first along with a plethora of others that didn't make it into the poster. The gang ended up being Pop-cycle, Da-bombed Pop (he's a bit tipsy) and Cream-cycle. I also had a doodle a few years ago that included a popsicle ghost with wings and I thought it would be fun to try and tie that idea together with cool treats cycling on a hot day.
SPECS
INK: 2-color handmade screen print
SIZE: 24" x 18"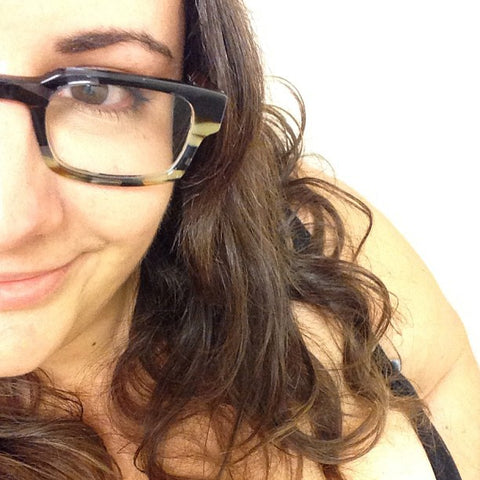 Meet Maranatha Wilson
LOCATION  
Minneapolis, Minnesota  USA
ABOUT
I'm a graphic designer, illustrator, motion designer & video director, creative director and teacher. I started my first business when I was 12, airbrushing T-shirts and jean jackets with tigers and wizards. These days I work on everything from building world class brands to music videos to designing apps and websites. I love doing posters and pieces like this because its a chance to get weird and do something for people thats a bit more creative and fun.
GET IN TOUCH with Maranatha Wilson
SEE MORE
by Maranatha Wilson