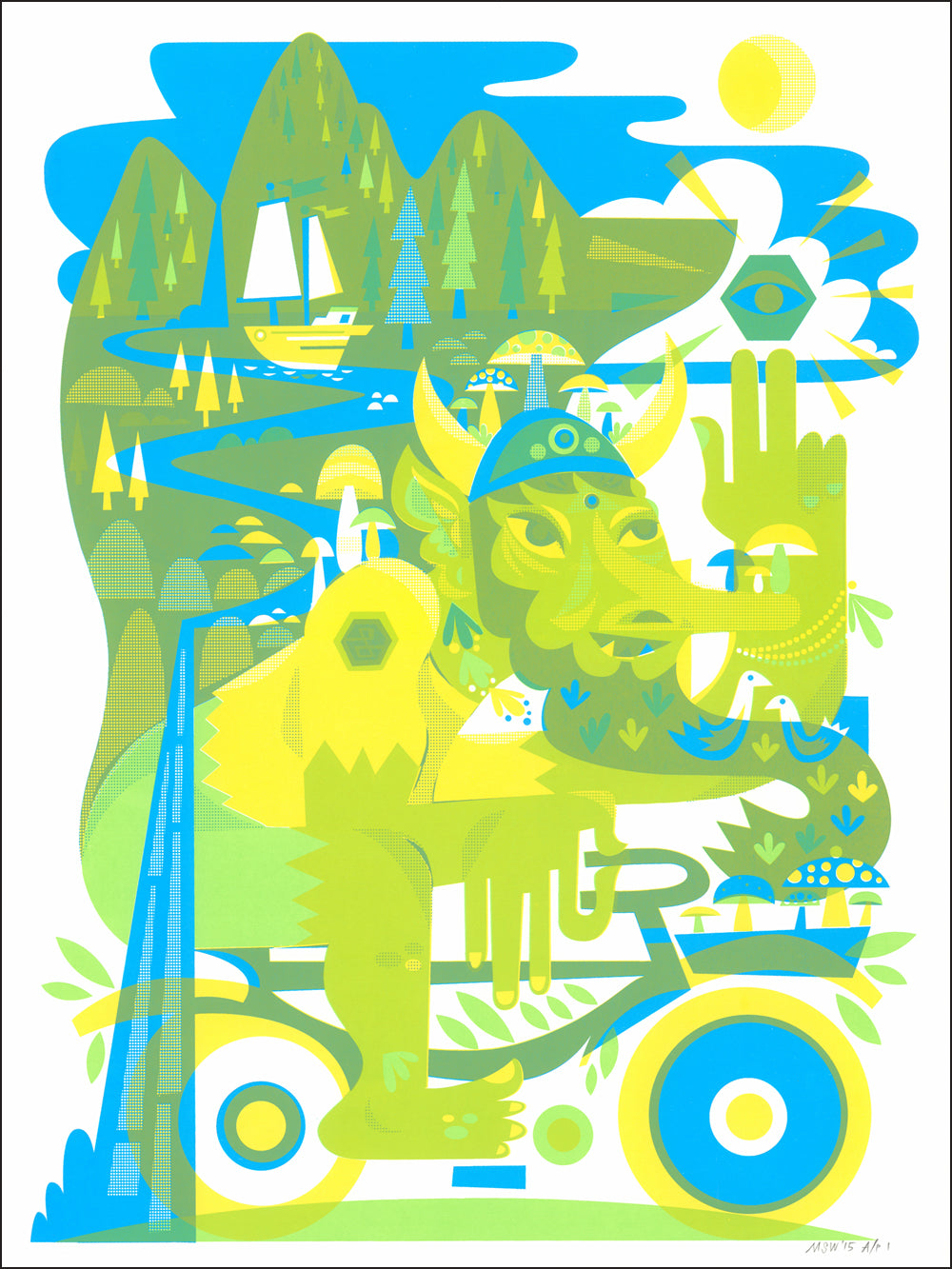 Michael Wertz
Kibithe
ABOUT THIS POSTER
Kibithe is a mysterious critter. Fuzzy (and suspect) VHS recordings of this fellow gave me the shudders when I was a kid. He rides mostly on the Lost Coast. Tire tracks the size of a python and fist-sized clumps of his moss have been spotted as far north as Mendocino and as far south as Big Sur. If you see him, crouch low, stay still, and offer up a mushroom.
SPECS
INK: 3-color handmade screen print
SIZE: 18" x 24"
Meet Michael Wertz
LOCATION  
Oakland, California  USA

ABOUT
Michael Wertz is a noted Illustrator, Professor at the California College of the Arts, and Friend of Judy. He hails from the dense forests of Northerncalifornialand, where he once met a lion, a tiger, _and_ a bear. He loves bold, bright colors in all formats, but his preferred method at the moment is screen printing.
GET IN TOUCH with Michael Wertz
SEE MORE
by Michael Wertz