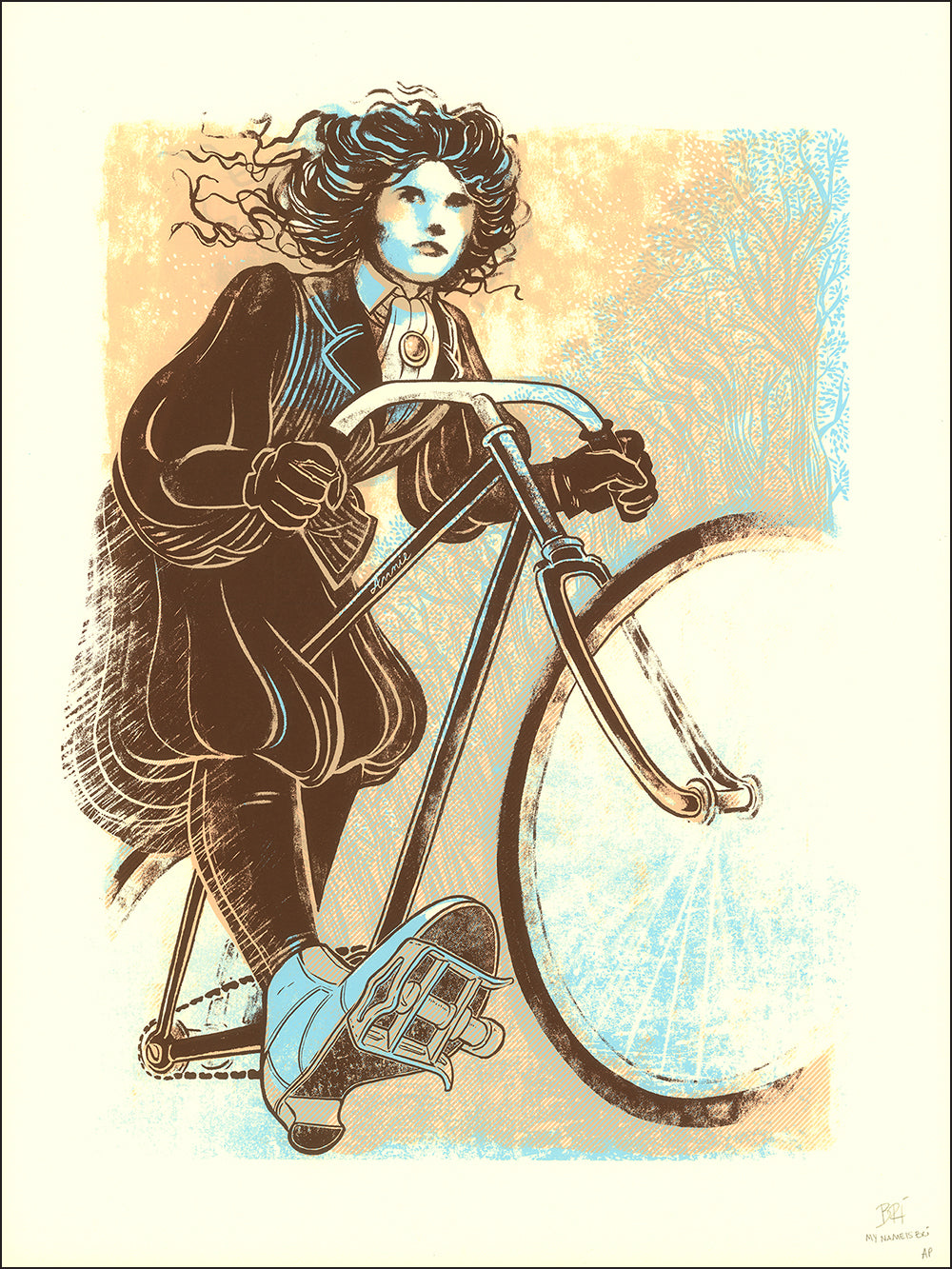 Mynameisbri
Annie
ABOUT THIS POSTER
Annie Cohen Kopchovsky, or Annie Londonderry is the first woman who circumnavigated the globe on a bicycle (1894-95). She was more a businesswoman than an athlete. Independent, a great storyteller, she knew how to invest in herself.
SPECS
INK: 3-color handmade screen print
SIZE: 18" x 24"
Meet Mynameisbri
LOCATION  
Roma, Italy

ABOUT
Sabrina Gabrielli, aka Mynameisbri, is an artist from Rome, Italy. Born as an industrial designer, she turned into an illustrator and started her studio in 2013. Sabrina designs posters, album covers, and works as a freelancer for creative agencies. All her art prints are hand-pulled screen prints: she loves gets hands dirty playing with colors.
GET IN TOUCH with Mynameisbri 
SEE MORE
by Mynameisbri