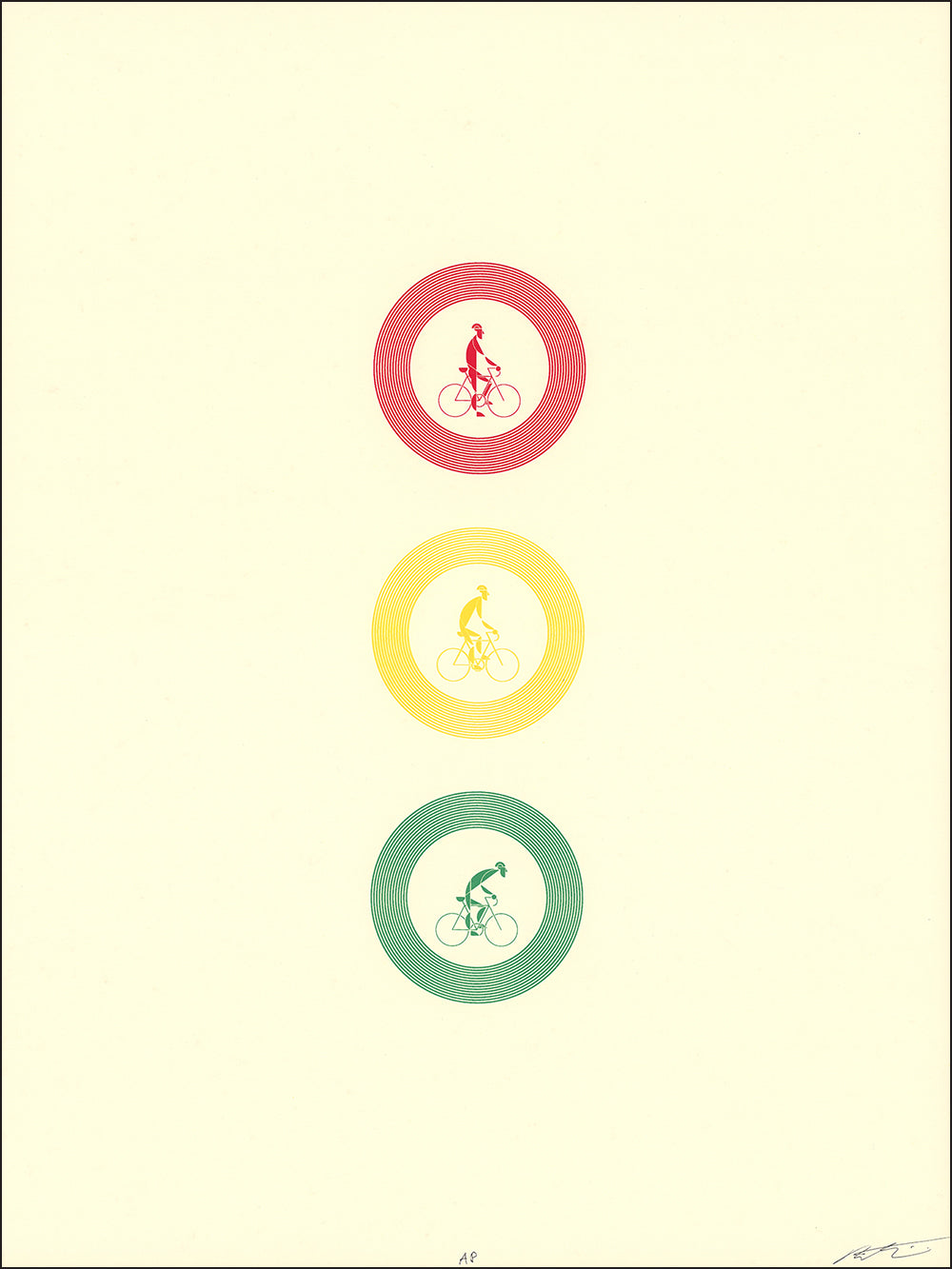 Matthew Sullivan
Stop Light, Rider!
ABOUT THIS POSTER
I just want people to be safe on the road. Please respect and follow traffic signals while sharing the road.
SPECS
INK: 3-color handmade screen print
SIZE: 18" x 24"
Meet Matthew Sullivan
LOCATION  
Virginia,  USA
ABOUT
Designer at Duffy, B.A. graduate of Concordia University, former president of AIGA CSP Student Group, and active AIGA MN & AIGA DC member. Design enthusiast, fisherman, outdoor enthusiast, music enthusiast, collector of records, craft beer aficionado, and overall problem solver and visual communicator.

 GET IN TOUCH with Matthew Sullivan
SEE MORE
by Matthew Sullivan