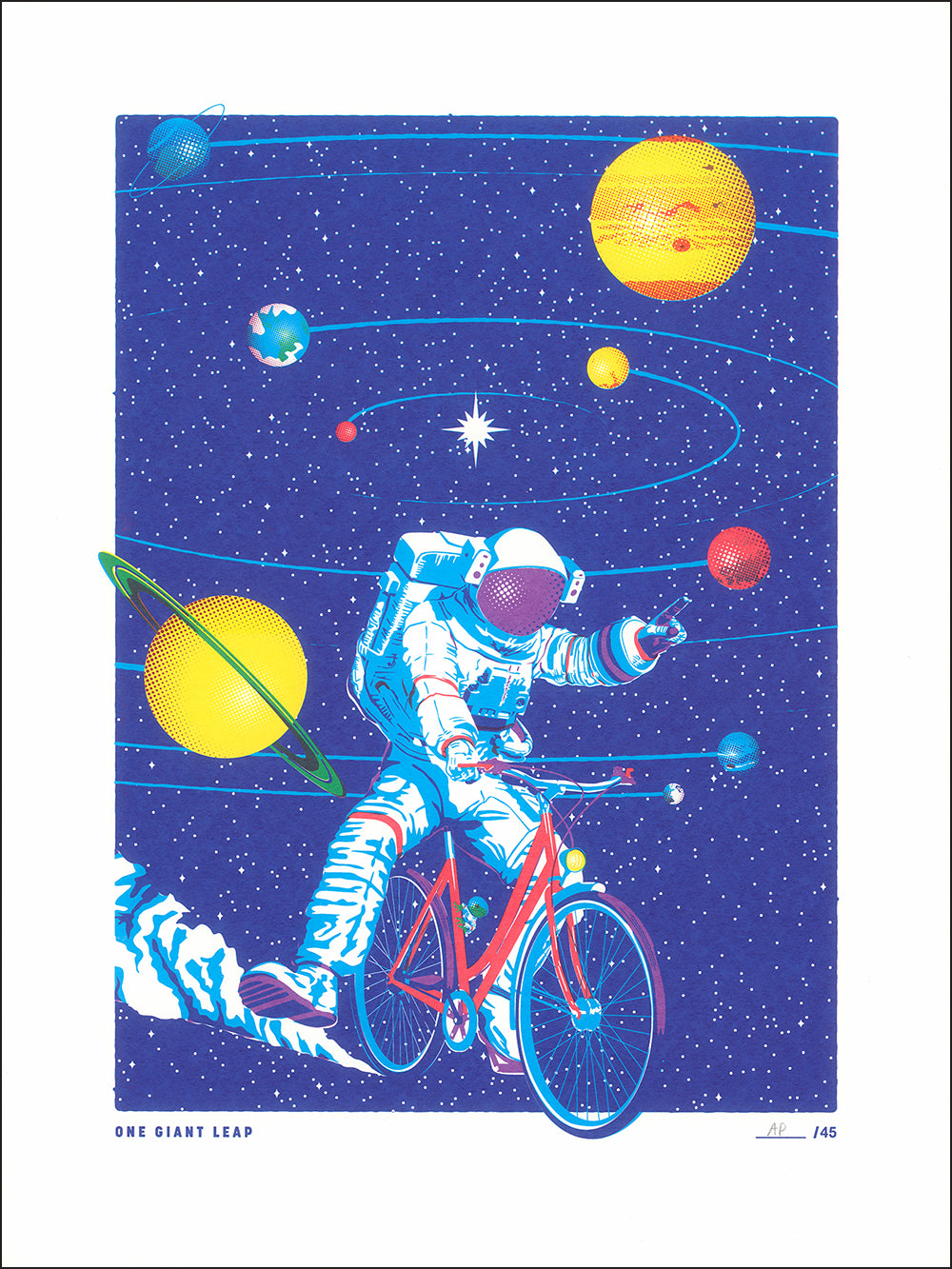 Matthew Sullivan
One Giant Leap
ABOUT THIS POSTER
I was inspired by meeting new friends in Virginia who have shared interests in bicycling and nerdy space s***. I was also inspired by the feeling of freedom, whimsy, and adventure I experience when riding my bike around town.
SPECS
INK: 4-color handmade screen print
SIZE: 18" x 24"
Meet Matthew Sullivan
LOCATION  
Virginia,  USA
ABOUT
Designer at Duffy, B.A. graduate of Concordia University, former president of AIGA CSP Student Group, and active AIGA MN & AIGA DC member. Design enthusiast, fisherman, outdoor enthusiast, music enthusiast, collector of records, craft beer aficionado, and overall problem solver and visual communicator.

 GET IN TOUCH with Matthew Sullivan
SEE MORE
by Matthew Sullivan