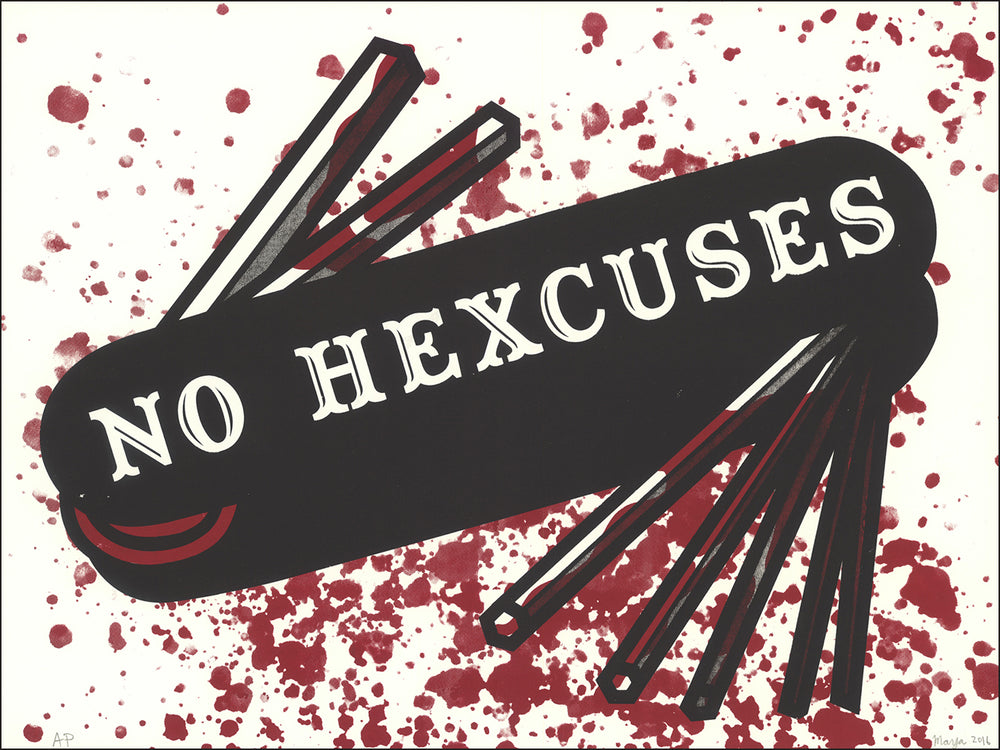 Maya Powell
No Hexcuses
ABOUT THIS POSTER
The hex key is both the pen and sword of the cyclist. With this tool they wield the power to conquer any foe, from a loose saddle to a 15% climb grade. Enemies beware!
SPECS
INK: 2-color handmade screen print
SIZE: 24" x 18"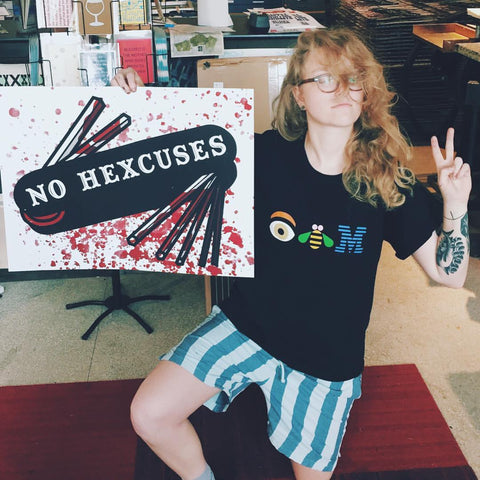 Meet Maya Powell
LOCATION  
Minneapolis, Minnesota  USA
ABOUT
Screen printing and letterpress are my jam. When I'm not printing gory hex keys, my preferred subject matter includes: vintage game shows, Sheryl Crow, soccer, fast horses, slow horses, scribbles, cute girls, slab serifs, and an occasional minimalist barf pattern.
GET IN TOUCH with Maya Powell
SEE MORE
by Maya Powell