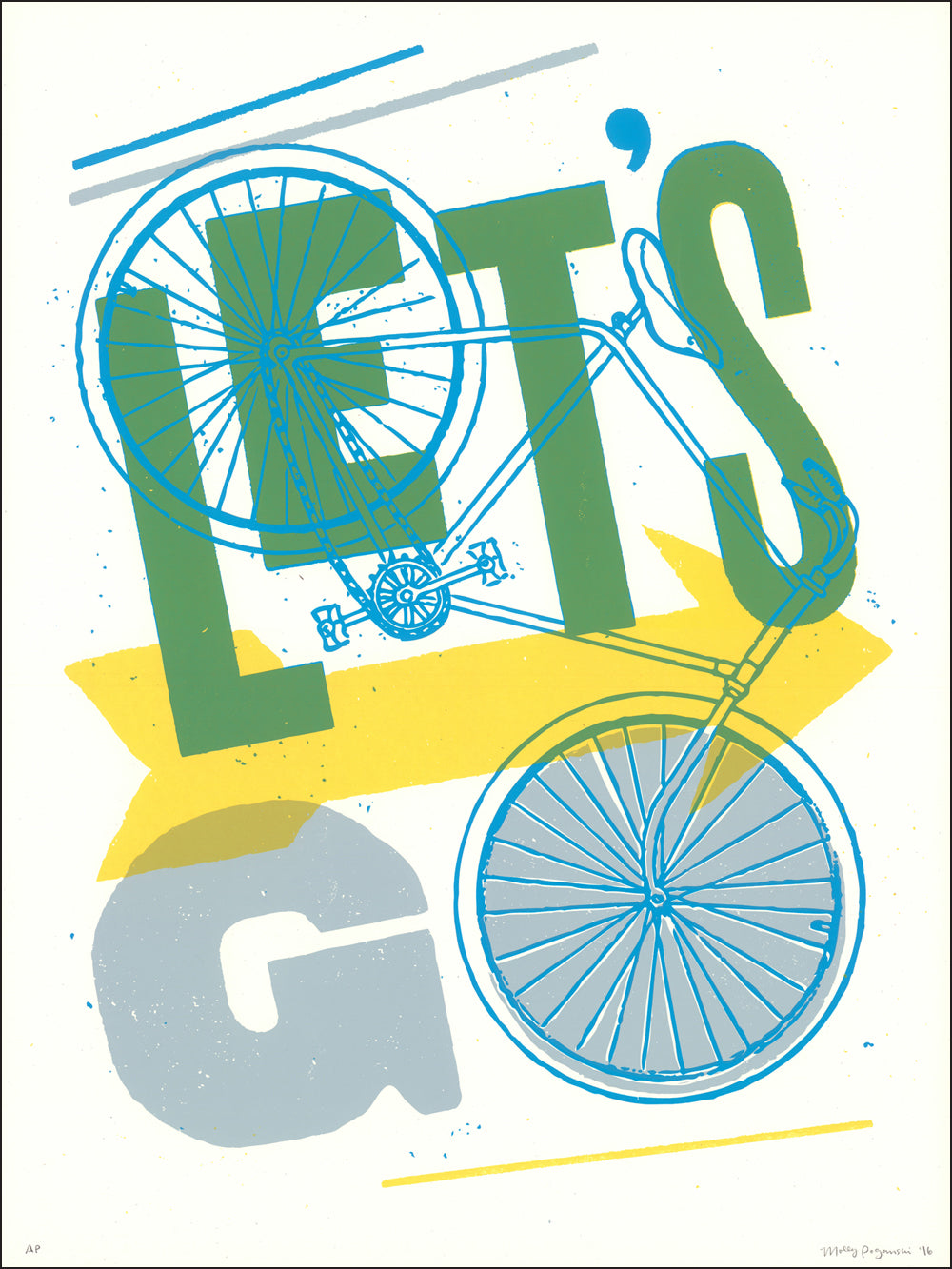 Molly Poganski
Let's Go
ABOUT THIS POSTER
Last year I attempted to make this poster as a letterpress print. Then at the last minute I changed designs completely because it just wasn't working. Screen printing was the way to go for this design. I like the simple sentiment of 'let's go!' and I think the feeling is quite relatable.
SPECS
INK: 2-color handmade screen print
SIZE: 18" x 24"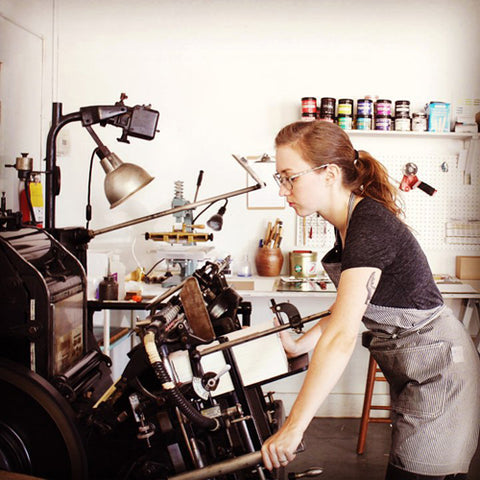 Meet Molly Poganski
LOCATION  
Minneapolis, Minnesota  USA
ABOUT
I'm a letterpress printer and graphic designer with a deep love for vintage typography, antique stores, riding my bike, cocktails, and Kentucky. My work is generally based in bold, dynamic type and color with overlapping layers and textures.
GET IN TOUCH with Molly Poganski
SEE MORE
by Molly Poganski