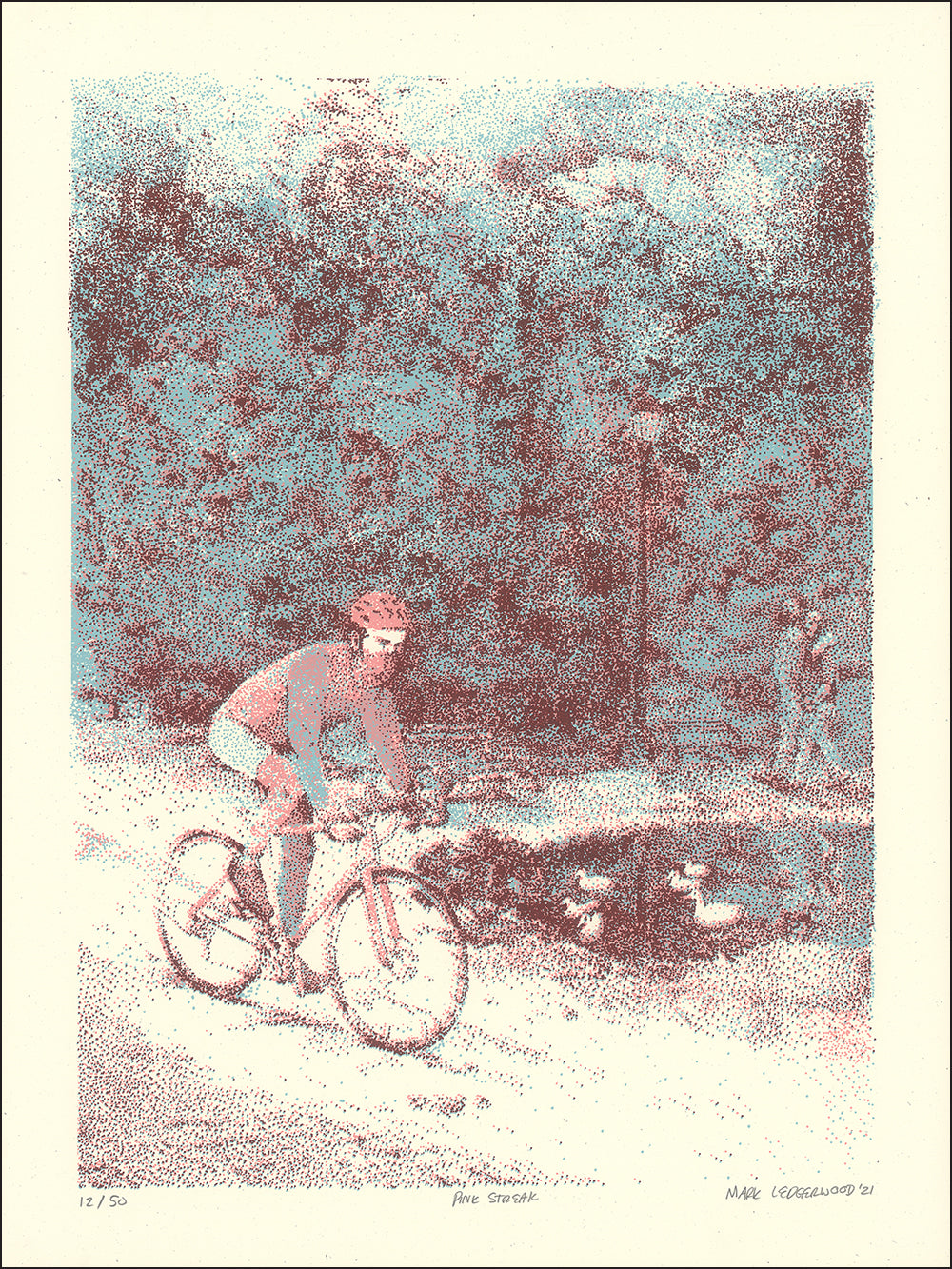 Mark Ledgerwood
Pink Streak
ABOUT THIS POSTER
I was out in the park for a walk one morning and my friend Seth streaked past me at full speed! I only caught a glimpse of him, but I knew who it was with absolute certainty; the pink helmet and matching pink bike (Helen) gave it away. I wanted to capture that fleeting glimpse using pointillism because of the meditative process, lack of hard lines, and to try something new.
SPECS
INK: 3-color handmade screen print
SIZE: 18" x 24"
Meet Mark Ledgerwood
LOCATION  
Brooklyn, New York  USA
ABOUT
Mark Ledgerwood's work exists at the crossroads of traditional and digital art. With a formal printmaking and drawing and art history education, he worked for many years in print shops across Brooklyn before transitioning to the digital world of graphic design, where he focused on streaming video services and app development. When he's not nerding out about comedy, D&D, or this one deli up the street, he's using his pen plotter to make prints.

GET IN TOUCH with Mark Ledgerwood
SEE MORE
by Mark Ledgerwood