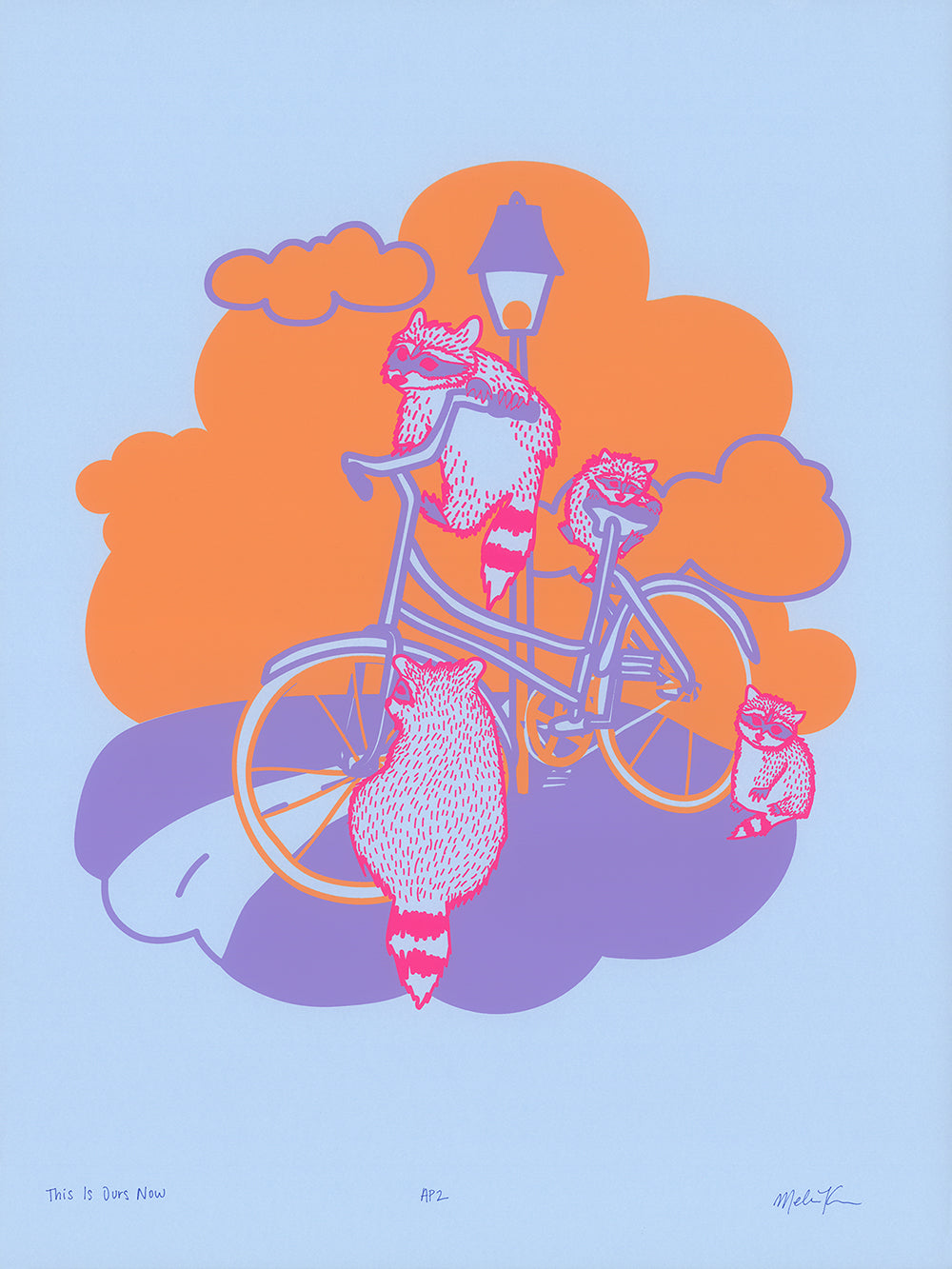 Meher Khan
This Is Ours Now
ABOUT THIS POSTER
I've long been a fan of raccoons and our recent St. Paul hero just made me love them more; they've shown up in two of my prints this summer.
SPECS
INK: 3-color handmade screen print
SIZE: 18" x 24"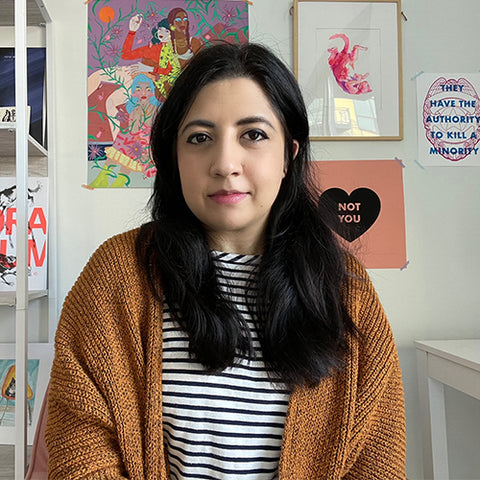 Meet Meher Khan
LOCATION  
Twin Cities, Minnesota  USA
ABOUT
My background is in art and design, and I love all forms of printmaking. My favorite work incorporates a lot of illustrative details and gives character to my subjects; depending on how I'm feeling I'll either make something moody and dark or cute and neon, and occasionally something in between.

SEE MORE
by Meher Khan