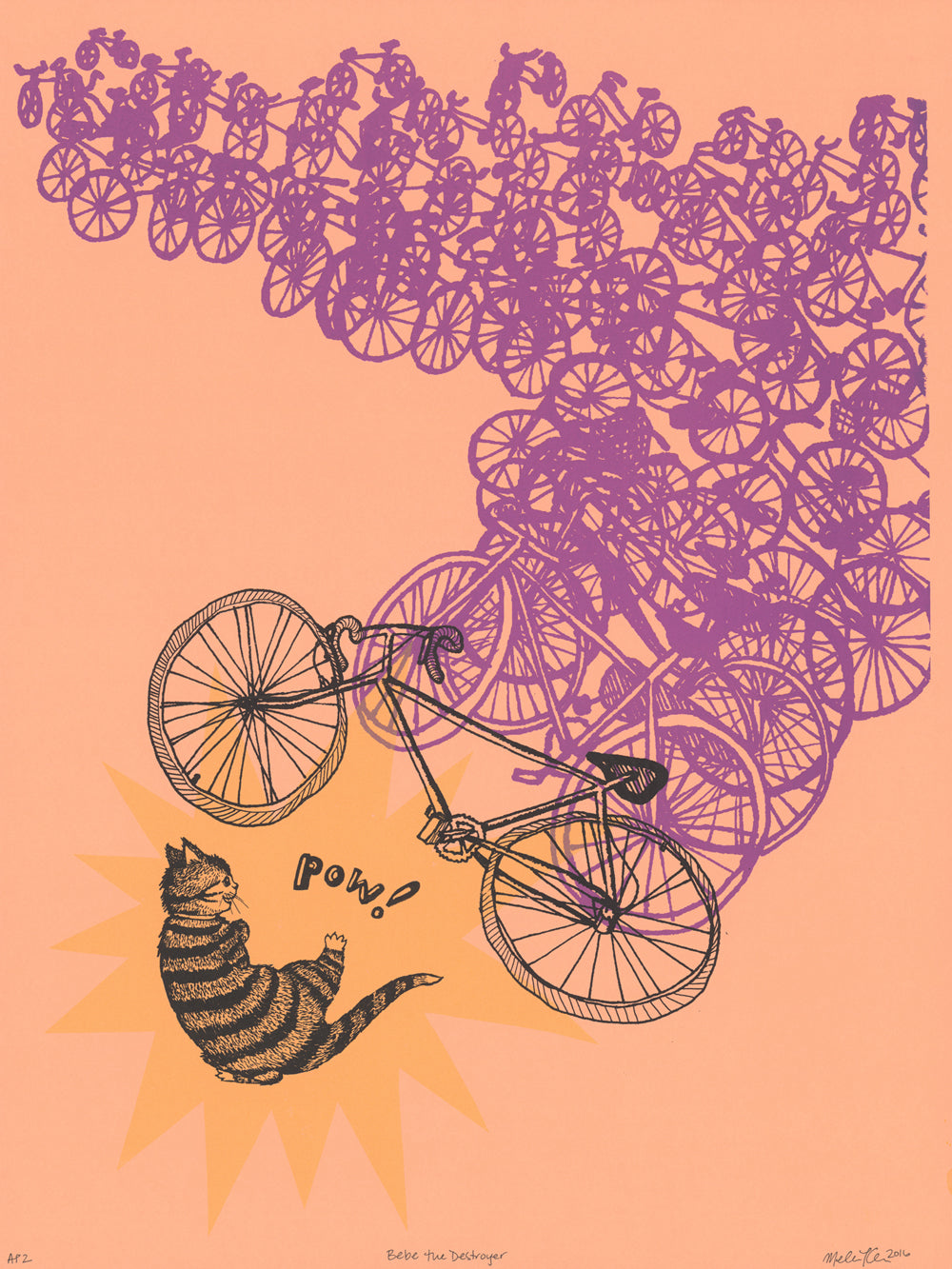 Meher Khan
Bebe The Destroyer
ABOUT THIS PRINT
My cat inspires me every day. She inspired both this poster and my poster in the 2015 ARTCRANK MSP show poster. She's still pretty young and mischievous, but doesn't hold a lot of malice; violence is just how she interacts with the things she's interested in, and that's how she's interacting with that poor bike.
SPECS
PRINT: High Resolution Digital Ink Jet with Archival Pigments

PAPER: Epson Hot Press Archival White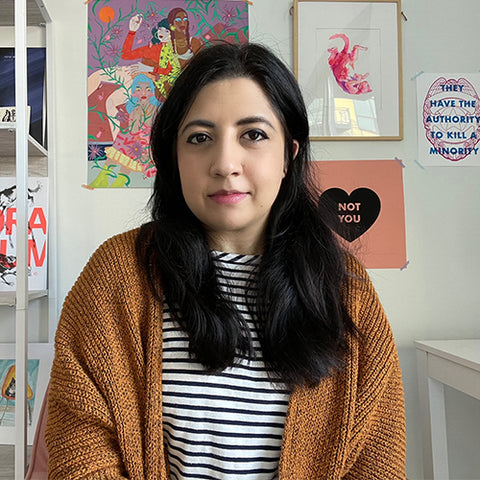 Meet Meher Khan
LOCATION  
Twin Cities, Minnesota  USA
ABOUT
My background is in art and design, and I love all forms of printmaking. My favorite work incorporates a lot of illustrative details and gives character to my subjects; depending on how I'm feeling I'll either make something moody and dark or cute and neon, and occasionally something in between.

SEE MORE
by Meher Khan