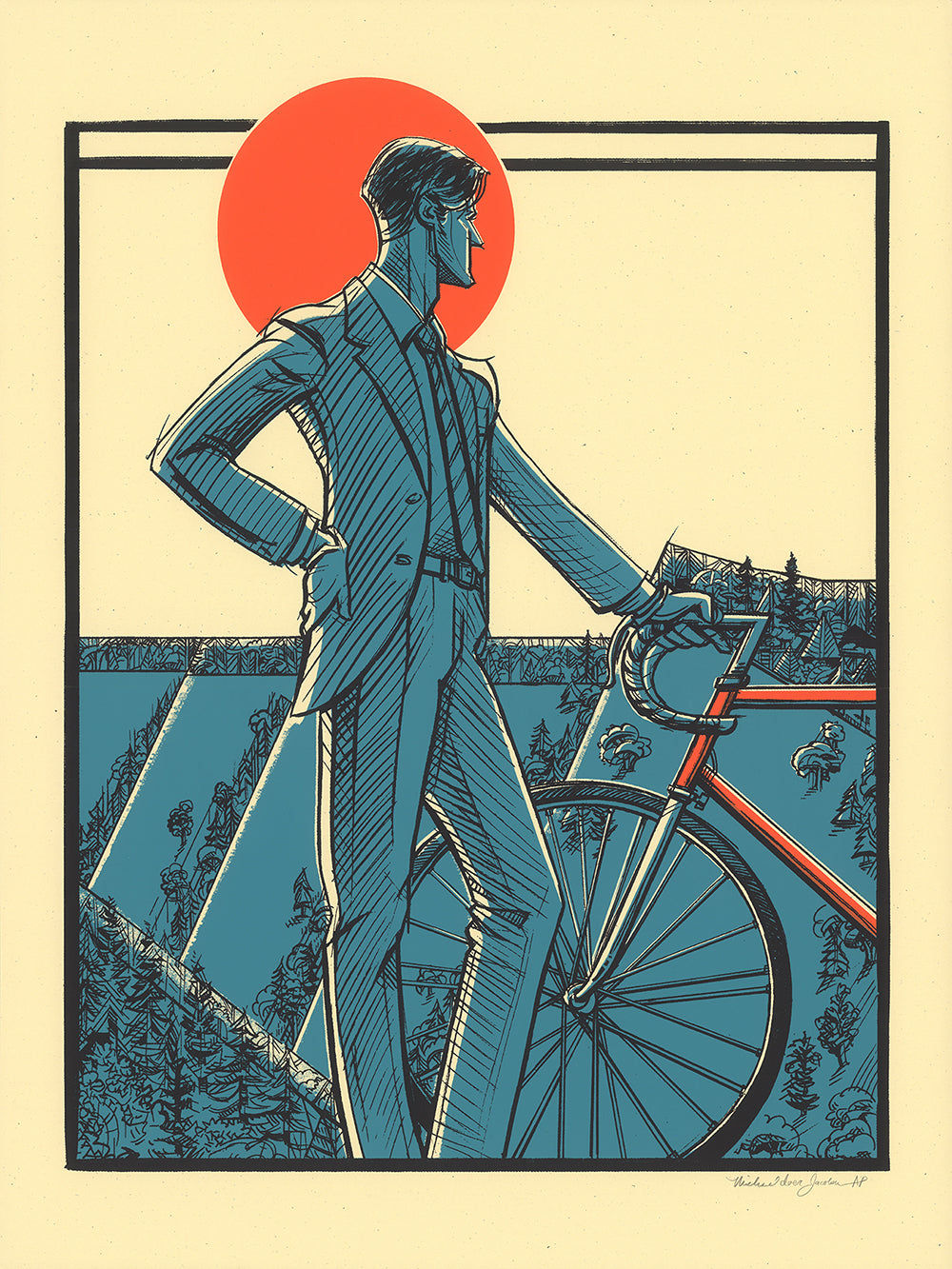 Michael Iver Jacobsen
A Ride In The Valley
ABOUT THIS POSTER
I wanted to focus on the key shapes of the bicycle, using parts of the frame and tire to be mimicked by the landscape in the background.
SPECS
INK: 3-color handmade screen print
SIZE: 18" x 24"
Meet Michael Iver Jacobsen
LOCATION  
St Paul, Minnesota  USA

ABOUT
I grew up in Milwaukee, Wisconsin, and am now based in St. Paul, Minnesota. I work as a freelance illustrator specializing in both editorial illustration as well as comp and storyboard illustration. Clients include Target, Summit Brewing, Men's Health Magazine, Buffalo Wild Wings, Mental Floss Magazine, The Star Tribune, Minnesota Monthly, Heimie's Haberdashery, and numerous ad agencies.
GET IN TOUCH with Michael Iver Jacobsen
SEE MORE
by Michael Iver Jacobsen