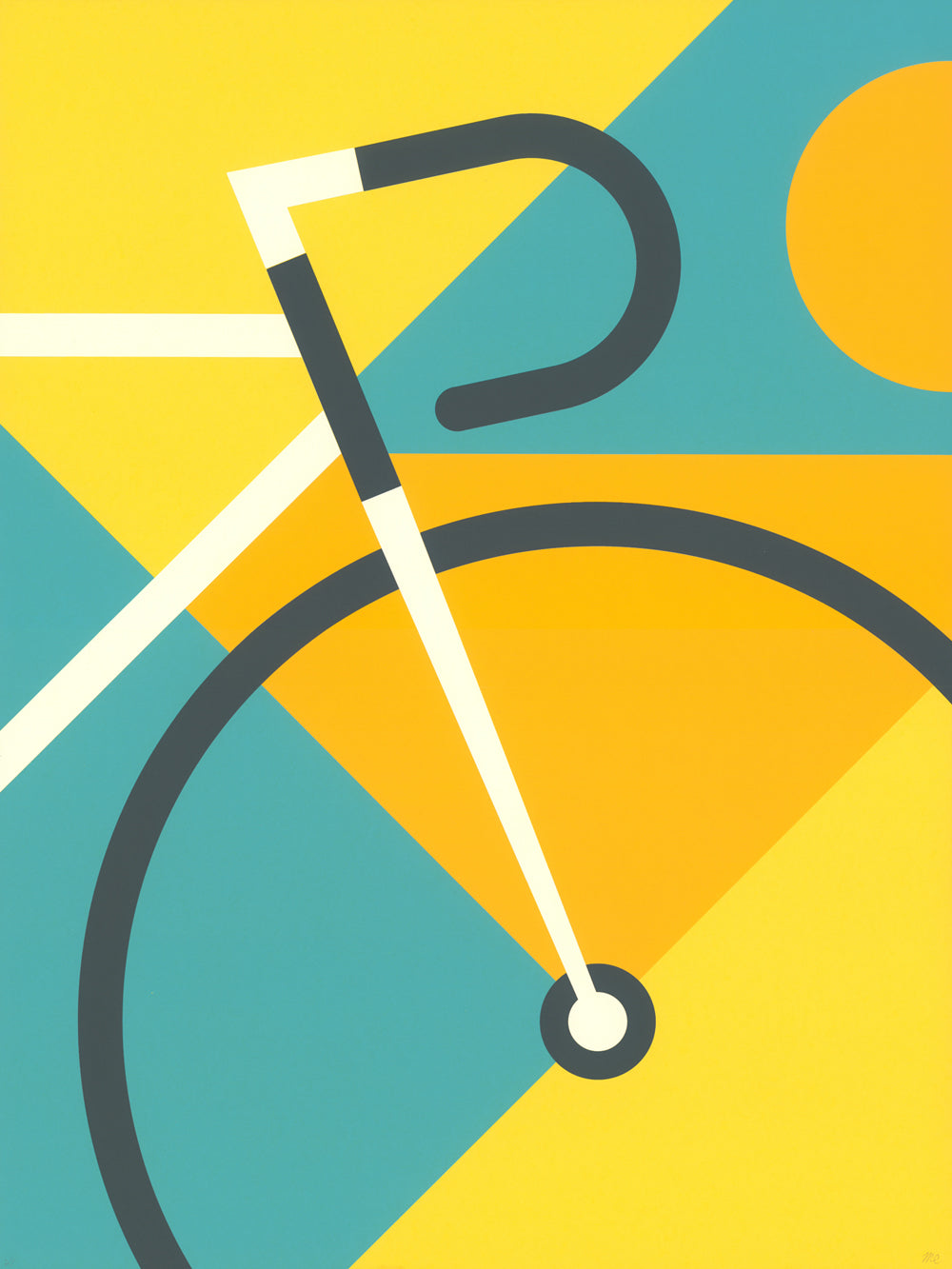 Matt Erickson
Summer Sprint
ABOUT THIS POSTER
Biking to me is about simplicity, about excitement, and only worrying about the road ahead of you. In this anxious and stressful world that we all live in, sometimes you just have to keep pedaling and learn to take in the beauty around you as it is.
SPECS
INK: 4-color handmade screen print
SIZE: 18" x 24"
Meet Matt Erickson
LOCATION  
Minneapolis, Minnesota  USA
ABOUT
I'm a graphic designer and avid bike everywhere-er based in Minneapolis, Minnesota. I specialize in brand identity design, packaging design and illustration, much of the time for distilleries and breweries. I work at Cue, Inc. and do quite a bit of freelance work as well. I also do a decent amount of mural and sign painting (my favorite motorized vehicle is a scissor lift). I love to bike commute, distance ride, bike-pack and ride any gravel road I can get on.

GET IN TOUCH with Matt Erickson
SEE MORE
by Matt Erickson