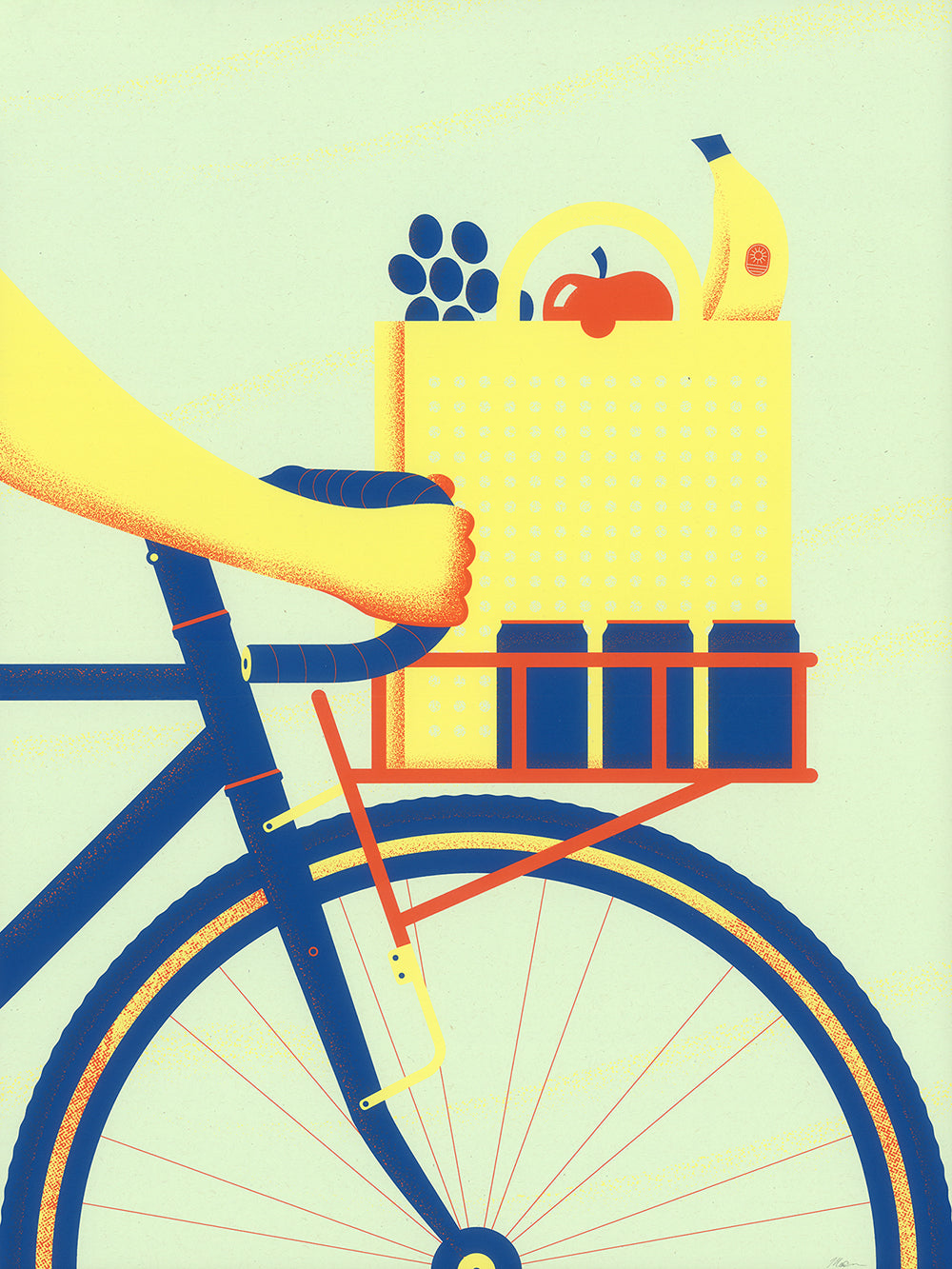 Matt Erickson
Precious Cargo
ABOUT THIS POSTER
I've been a daily bike commuter for about 6 years now, and hauling is a part of life. It's not always easy, but it's always worth it. The bicycle is a powerful tool that can get you where you need to go, and bring what you need with you. There is something freeing about doing the every-day things without a car, and this poster is intended to capture that.
SPECS
INK: 3-color handmade screen print
SIZE: 18" x 24"
Meet Matt Erickson
LOCATION  
Minneapolis, Minnesota  USA
ABOUT
I'm a graphic designer and avid bike everywhere-er based in Minneapolis, Minnesota. I specialize in brand identity design, packaging design and illustration, much of the time for distilleries and breweries. I work at Cue, Inc. and do quite a bit of freelance work as well. I also do a decent amount of mural and sign painting (my favorite motorized vehicle is a scissor lift). I love to bike commute, distance ride, bike-pack and ride any gravel road I can get on.

GET IN TOUCH with Matt Erickson
SEE MORE
by Matt Erickson