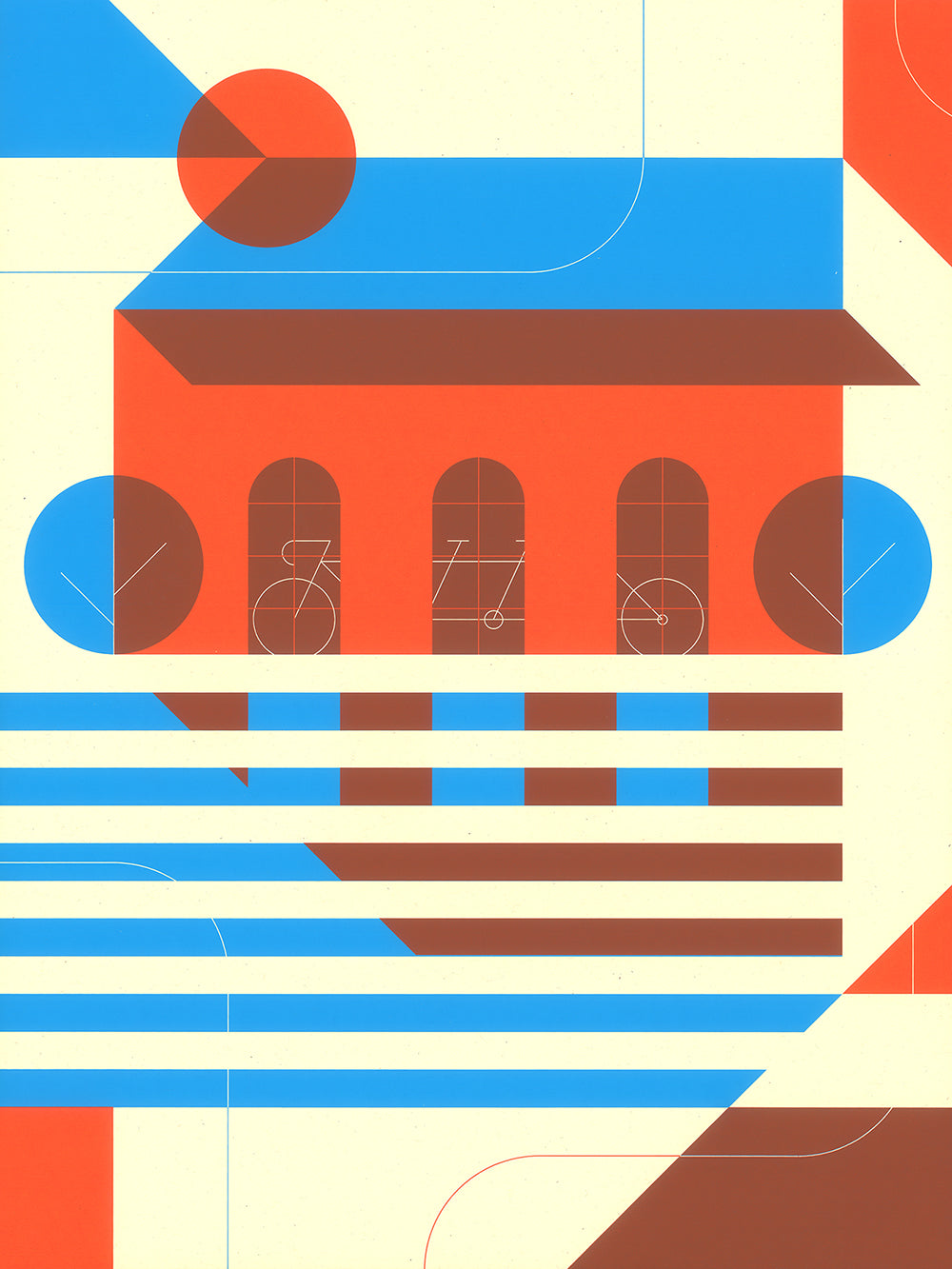 Matt Erickson
Meander
ABOUT THIS POSTER
This poster comes from plenty of trips tooling around Nicollet Island in Minneapolis. With a huge web of winding roads, there is plenty of room to ride with your friends and experience something new.
SPECS
INK: 2-color handmade screen print
SIZE: 18" x 24"
Meet Matt Erickson
LOCATION  
Minneapolis, Minnesota  USA
ABOUT
I'm a graphic designer and avid bike everywhere-er based in Minneapolis, Minnesota. I specialize in brand identity design, packaging design and illustration, much of the time for distilleries and breweries. I work at Cue, Inc. and do quite a bit of freelance work as well. I also do a decent amount of mural and sign painting (my favorite motorized vehicle is a scissor lift). I love to bike commute, distance ride, bike-pack and ride any gravel road I can get on.

GET IN TOUCH with Matt Erickson
SEE MORE
by Matt Erickson