Laura-Kate Draws
Cycloscope
ABOUT THIS POSTER
My print is a kaleidoscope of bikes through the ages, it was first inspired by the collection of bicycles on display at Manchester's National Cycling Centre. It's been a joy to research into different bikes and learn a bit more about how bicycles have evolved over time and made me realize how tricky they are to draw (especially all the circles!).
SPECS
INK: 4-color handmade screen print
SIZE: A2 = 16.5" x 23.4" (420 x 594mm)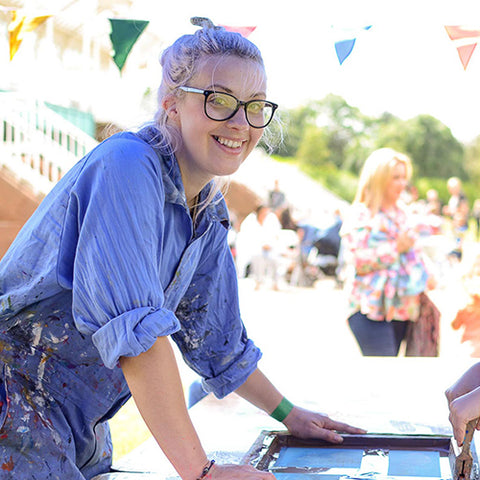 Meet Laura-Kate Draws
LOCATION  
Liverpool, England

ABOUT
I am obsessional about colour and pattern; as a result my work is an exploration of meticulous detail and an explosion of bright colour. My illustrations portray my blatant love for animals, nature and the environment, I enjoy creating work that allows me to escape into the world of my imagination, a place that makes me smile and in turn I hope makes others smile also. My work is a mixture of handcrafted prints and products produced by myself using digital, lino and screen printed methods.
GET IN TOUCH with Laura-Kate Draws
SEE MORE
by Laura-Kate Draws