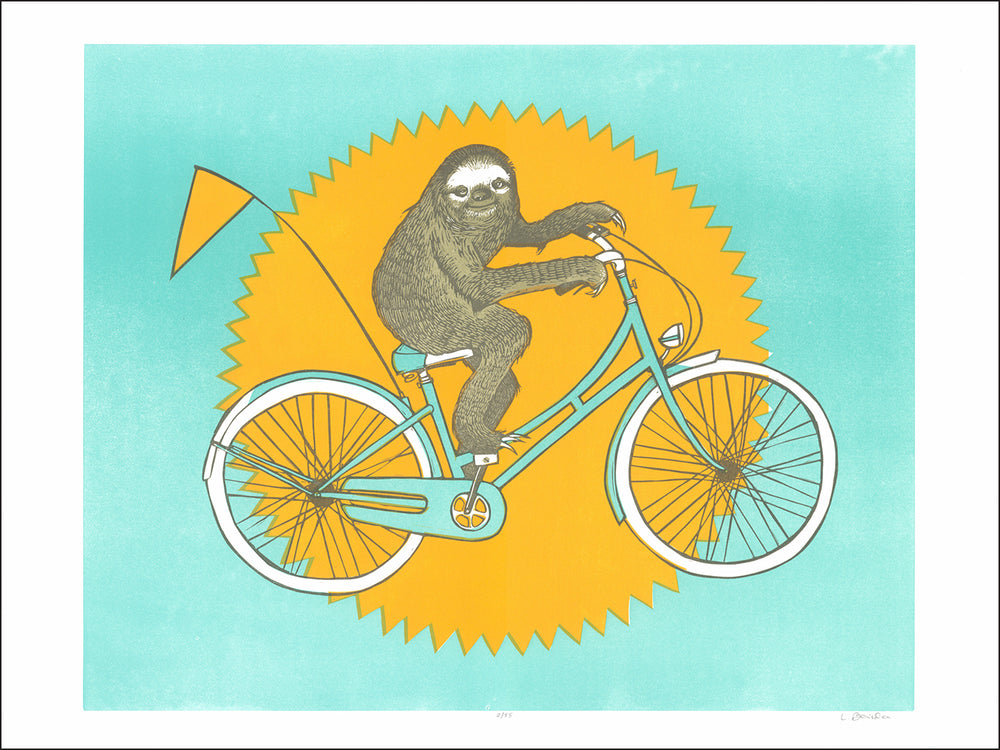 Laura Baisden
Sloth On A Bike
ABOUT THIS POSTER
I started drawing all kinds of animals on bikes, trying to pair the kind of bike with the personality of the animal. It was a little like an audition – which animal from central casting best fit the part? In the end, the sloth on the cruiser just seemed so fitting. It cracked me up to think about a sloth getting to go fast, but that he would probably still only want to go at a cruising speed… given his sloth-ness.
SPECS
INK: 4-color handmade screen print
SIZE: 24" x 18"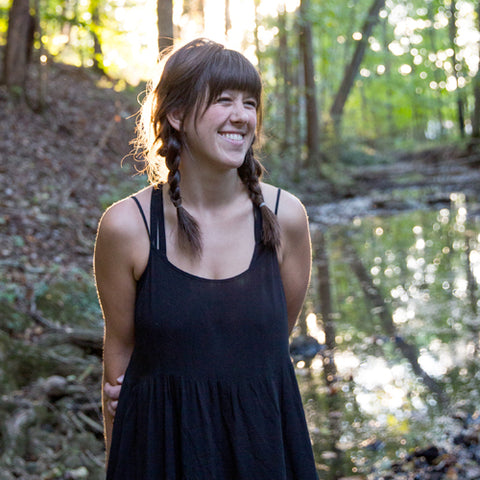 Meet Laura Baisden
LOCATION  
Knoxville, Tennessee USA
ABOUT

I've been doing letterpress and relief printing for ten years. I moved to Knoxville from Nashville last year to join forces with Pioneer House and start Camp Nevernice — my very own letterpress business. I'm working 3 other jobs to keep the one going, but it's invigorating and I'm excited to see where it will be a year from now.
GET IN TOUCH with Laura Baisden
SEE MORE
by Laura Baisden