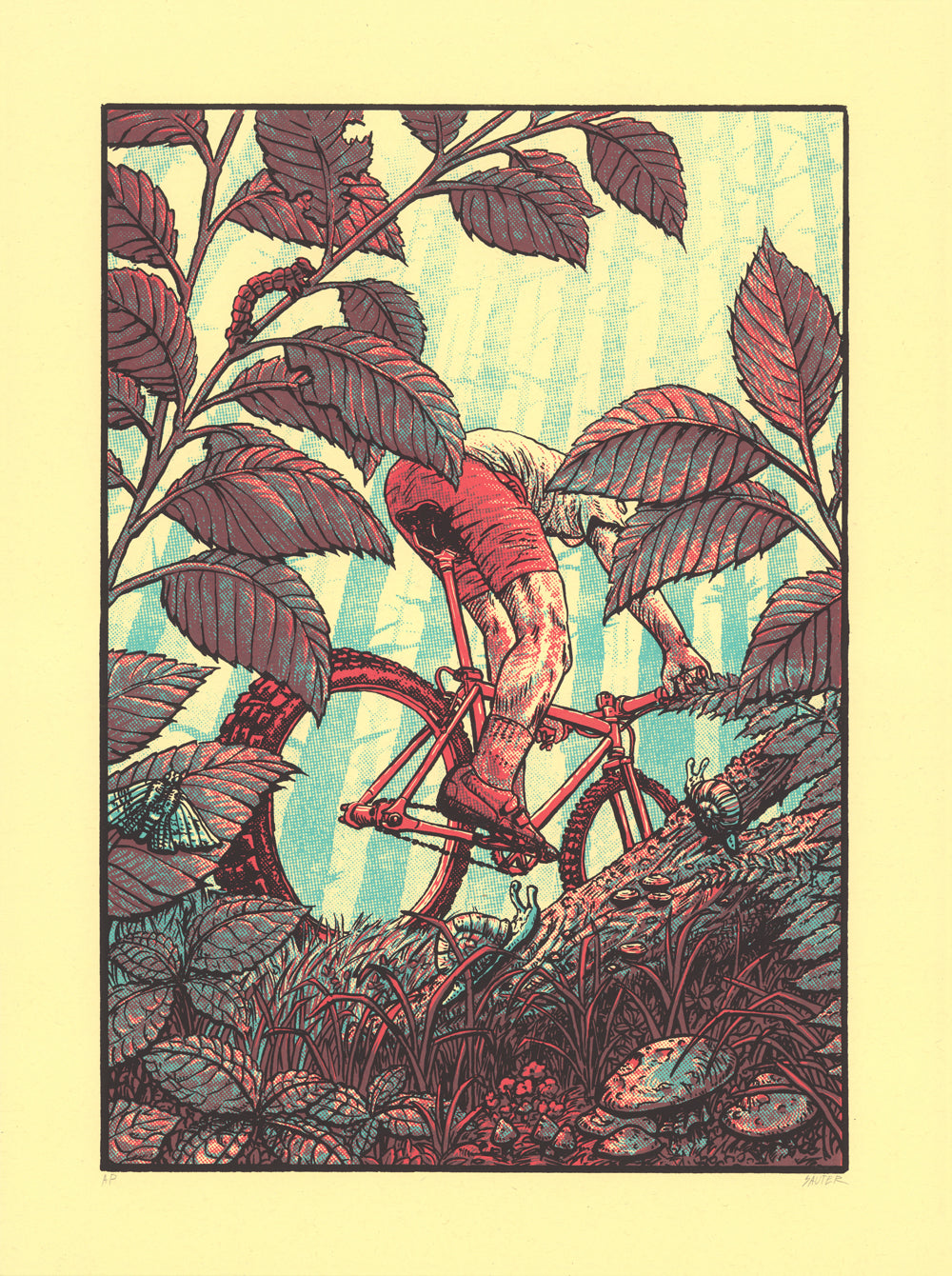 Kyle Sauter
Singletrack
ABOUT THIS POSTER
I like to wake up early and ride the local mountain bike trails before starting my work day. Riding clears my mind and gets my blood flowing. I love the way the morning light filters through the trees and illuminates the plants and forest life. That combination of exhilaration, calm, and beauty was the inspiration for this print. 
SPECS
INK: 3-color handmade screen print
SIZE: 18" x 24"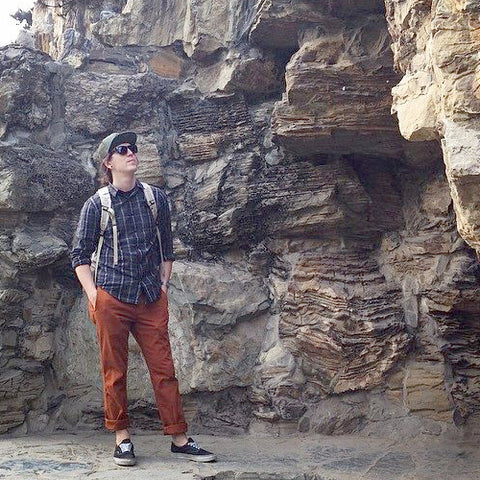 Meet Kyle Sauter
LOCATION  
Minneapolis, Minnesota  USA
ABOUT
Born in Alaska. Raised in Vermont. I spent six years as a designer in the snowboard industry before moving to Minneapolis to launch my freelance illustration and graphic design career. I love the process of screen printing and have a passion for bikes, boards, burritos, and heavy metal.
GET IN TOUCH with Kyle Sauter
SEE MORE
by Kyle Sauter