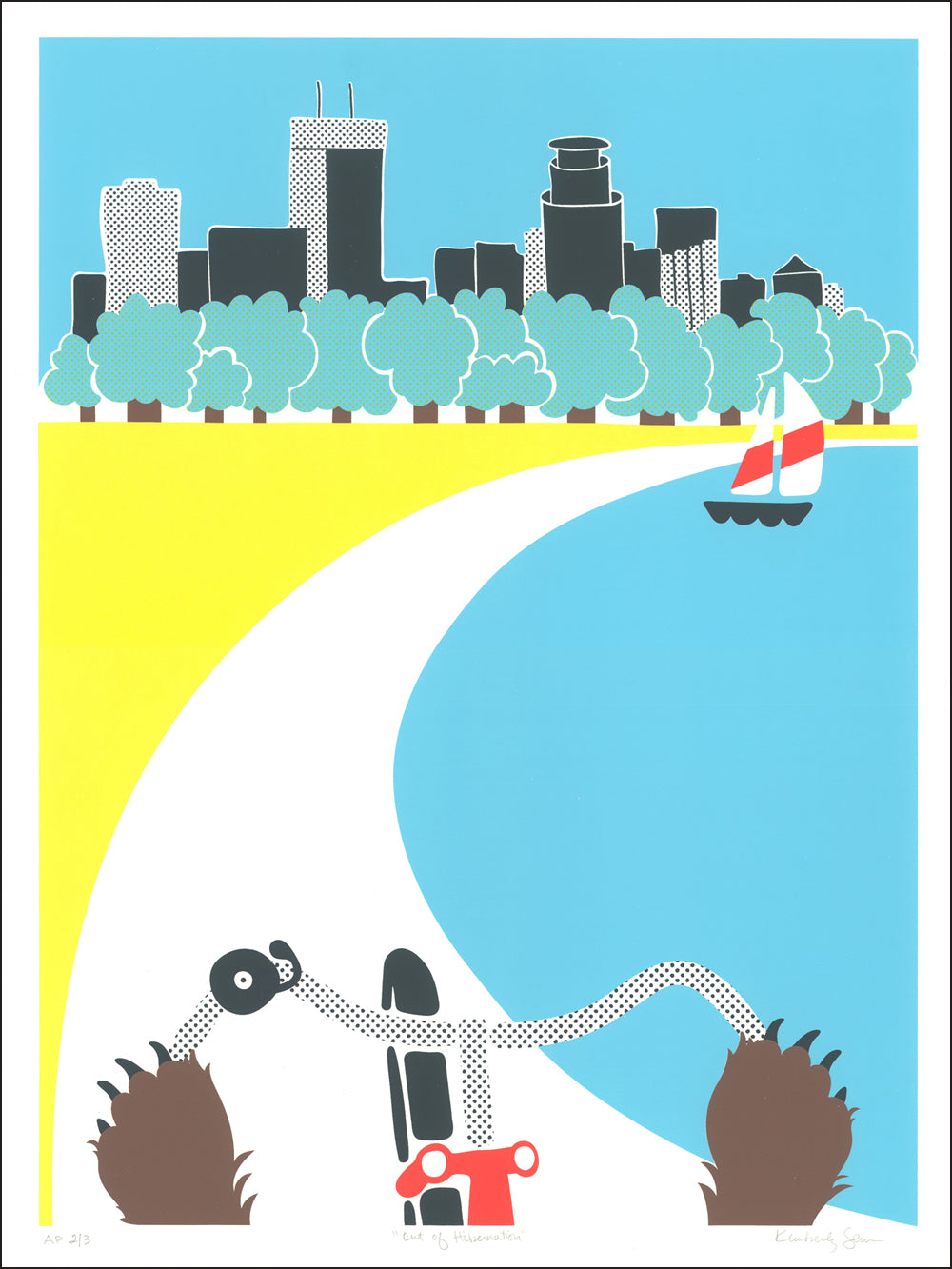 Kimberly Senn
Out of Hibernation
ABOUT THIS POSTER
I'm a fair weather biker and so is this bear. This is the first ride of the season, the first pedal around the lake, the first indication that the cold air of winter has been replaced by warmer breezes of spring.
SPECS
INK: 5-color handmade screen print
SIZE: 18" x 24"
Meet Kimberly Senn
LOCATION  
Minneapolis, Minnesota  USA
ABOUT
After nearly a decade working in advertising, I left to raise my family and in the process started making art for kids' rooms and nurseries. Now I'm an illustrator and designer focusing on creating extravagantly simple yet playful patterns, artwork and products for kids and family homes.
GET IN TOUCH with Kimberly Senn
SEE MORE
by Kimberly Senn