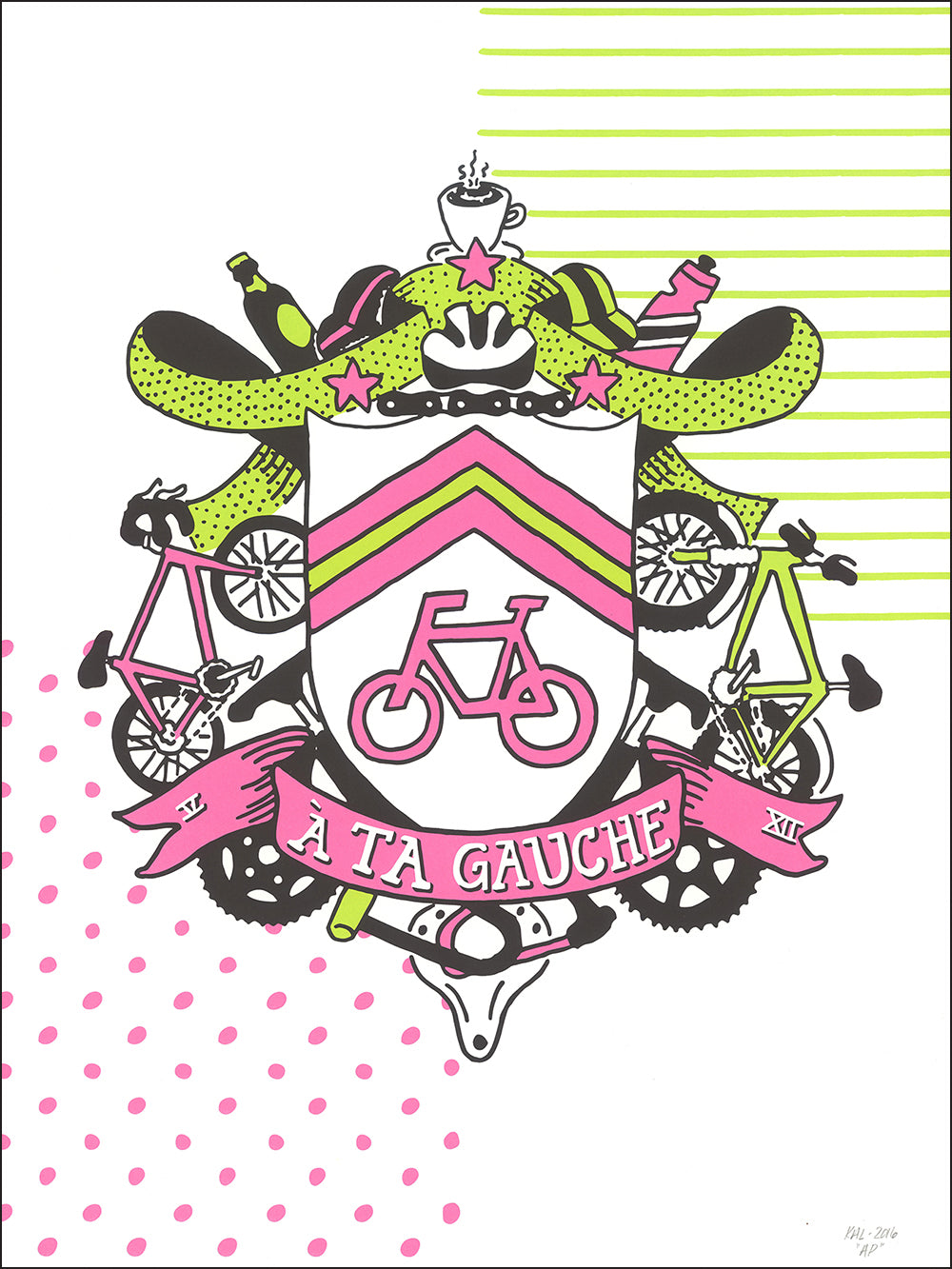 Kate Ahern Loveric
À Ta Gauche
ABOUT THIS POSTER
I wanted to do something that was an homage to BikeDC, a wonderful community of people, and that would appeal to cyclists nationwide as well. I also liked the idea of doing a fun parody of heraldry and coats of arms, a very old construct, updated.
SPECS
INK: 3-color handmade screen print
SIZE: 18" x 24"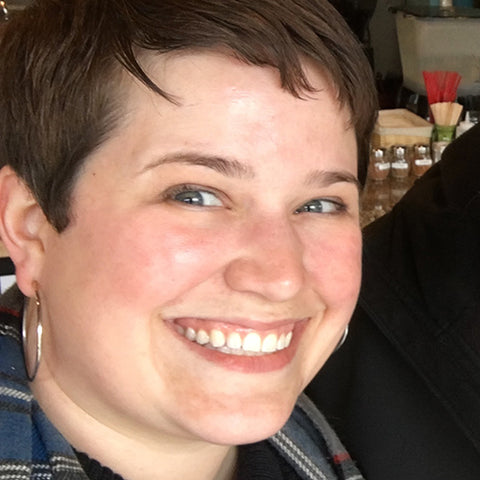 Meet Kate Ahern Loveric
LOCATION  
Washington D.C. metro USA
ABOUT
I am an illustrator and graphic designer, former technical theater employee, wife of a tall man, dual terrier owner, coffeeneur, food and drinks enjoyer, Tweeter in search of the right hashtag, quilter and bespoke cross-stitcher, pro-Oxford comma cursive correspondent, and compulsive Pilot Precise V5 pen and Sharpie purchaser. I like to draw things and I like it even more when people pay me to do it.
GET IN TOUCH with Kate Ahern Loveric
SEE MORE
by Kate Ahern Loveric