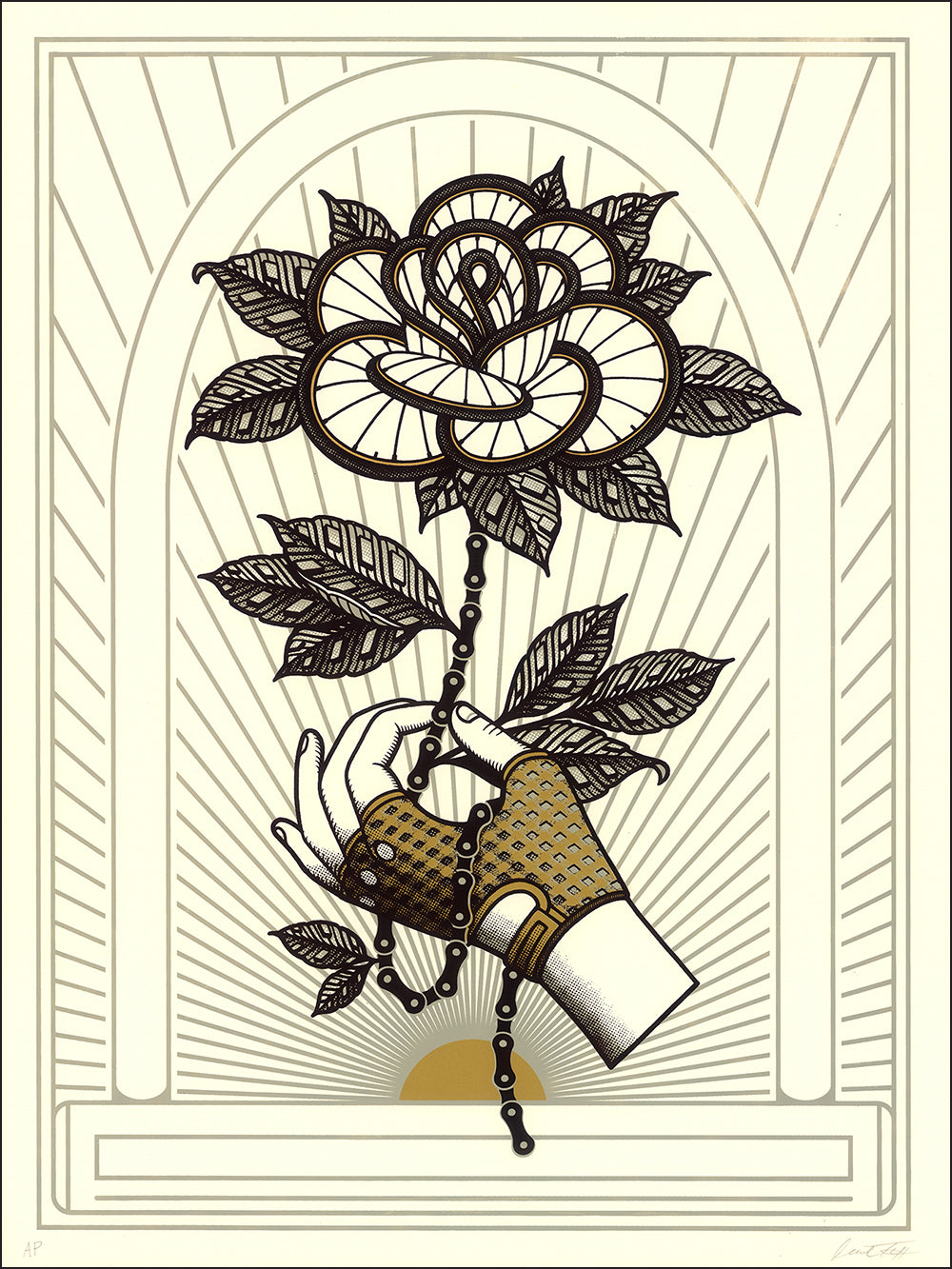 Jared Tuttle
Stop and Smell the Roses
ABOUT THIS POSTER
Bicycling is a big part of my life. It's what I do to clear my mind, to get exercise, to explore, and just get around as transportation. With this illustration I wanted to exaggerate the role biking has in my life by imaging a world where biking is life. So I thought what would that world look like, how could bike parts be integrated as living components of the natural world? And this is what I imagined.

SPECS
INK: 3-color handmade screen print
SIZE: 18" x 24"
Meet Jared Tuttle
LOCATION  
Minneapolis, Minnesota  USA
ABOUT
Jared Tuttle graduated from MCAD with a BFA in Illustration in 2014. Following his formal design education, Tuttle spent time as a tattoo apprentice, exhibiting in galleries and working as a designer for a prominent Twin Cities architecture firm. He has since established himself as an in-demand Minneapolis-based freelance illustrator and designer. Presently, Tuttle works across the fields of branding, illustration, and packaging while simultaneously producing original artwork.

GET IN TOUCH with Jared Tuttle
SEE MORE
by Jared Tuttle