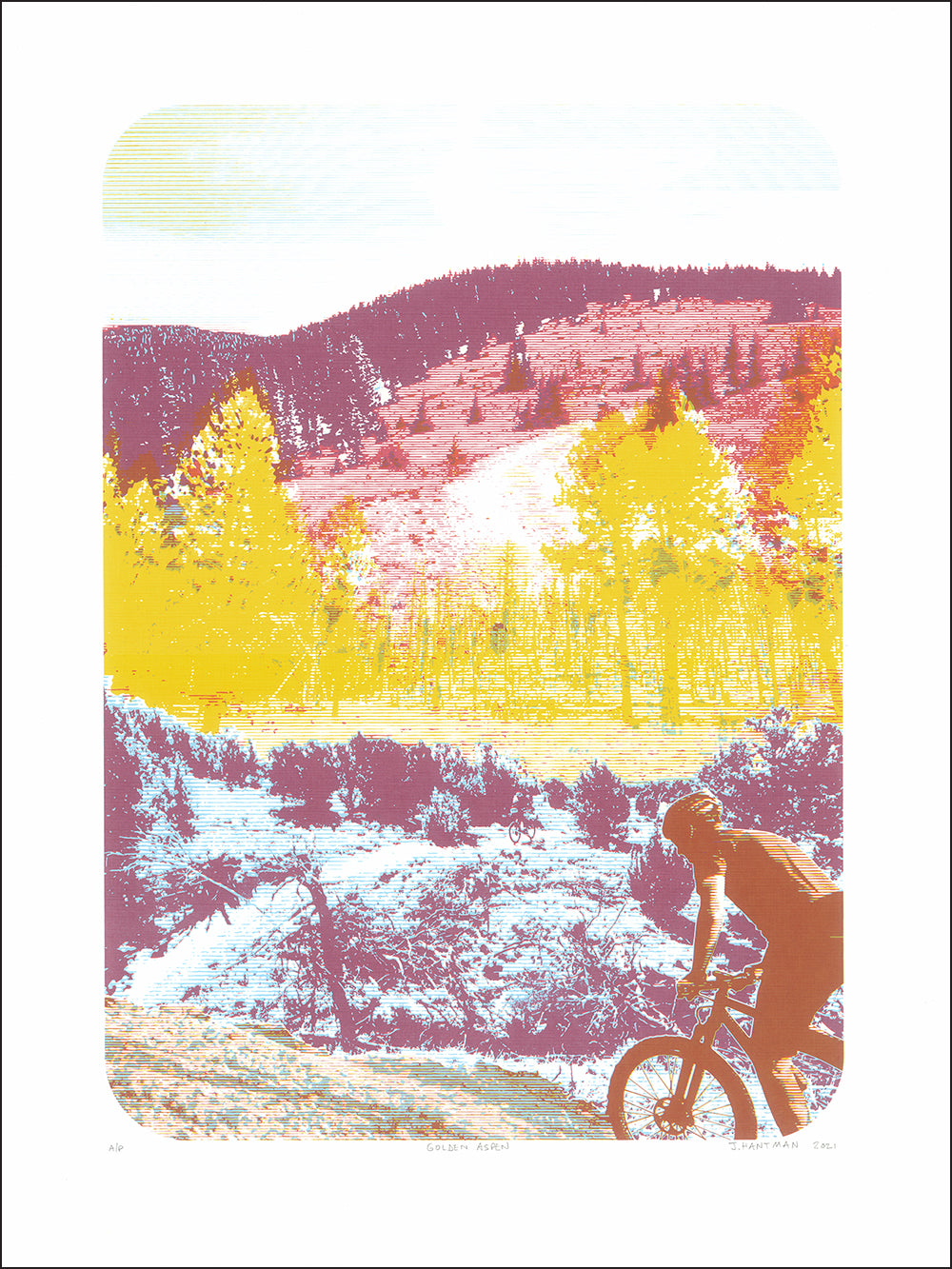 Jeff Hantman
Golden Aspen
ABOUT THIS POSTER
My poster captures the different terrain that I regularly ride here in New Mexico. The bottom features single track that winds through juniper and pinon trees. Then as your eye travels up, and one climbs higher in elevation you reach the beautiful aspen trees that turn a vibrant shade of yellow in the fall. Finally you top out at 12,000' above the treeline as you climb up to Tesuque Peak.
SPECS
INK: 3-color handmade screen print
SIZE: 18" x 24"
Meet Jeff Hantman
LOCATION  
Santa Fe, New Mexico  USA
ABOUT
I received a BFA in printmaking from the Rhode Island School of Design in 1995. I like making stuff—whether it's sculpture, painting, illustration or printmaking I enjoy a challenge. I typically combine multiple disciplines to create sculptures and paintings out of found materials. Currently my focus is screen printing and I recently completed a three-color poster titled "Bike Part Alphabet" that I'd been working on for over a year.

GET IN TOUCH with Jeff Hantman
SEE MORE
by Jeff Hantman