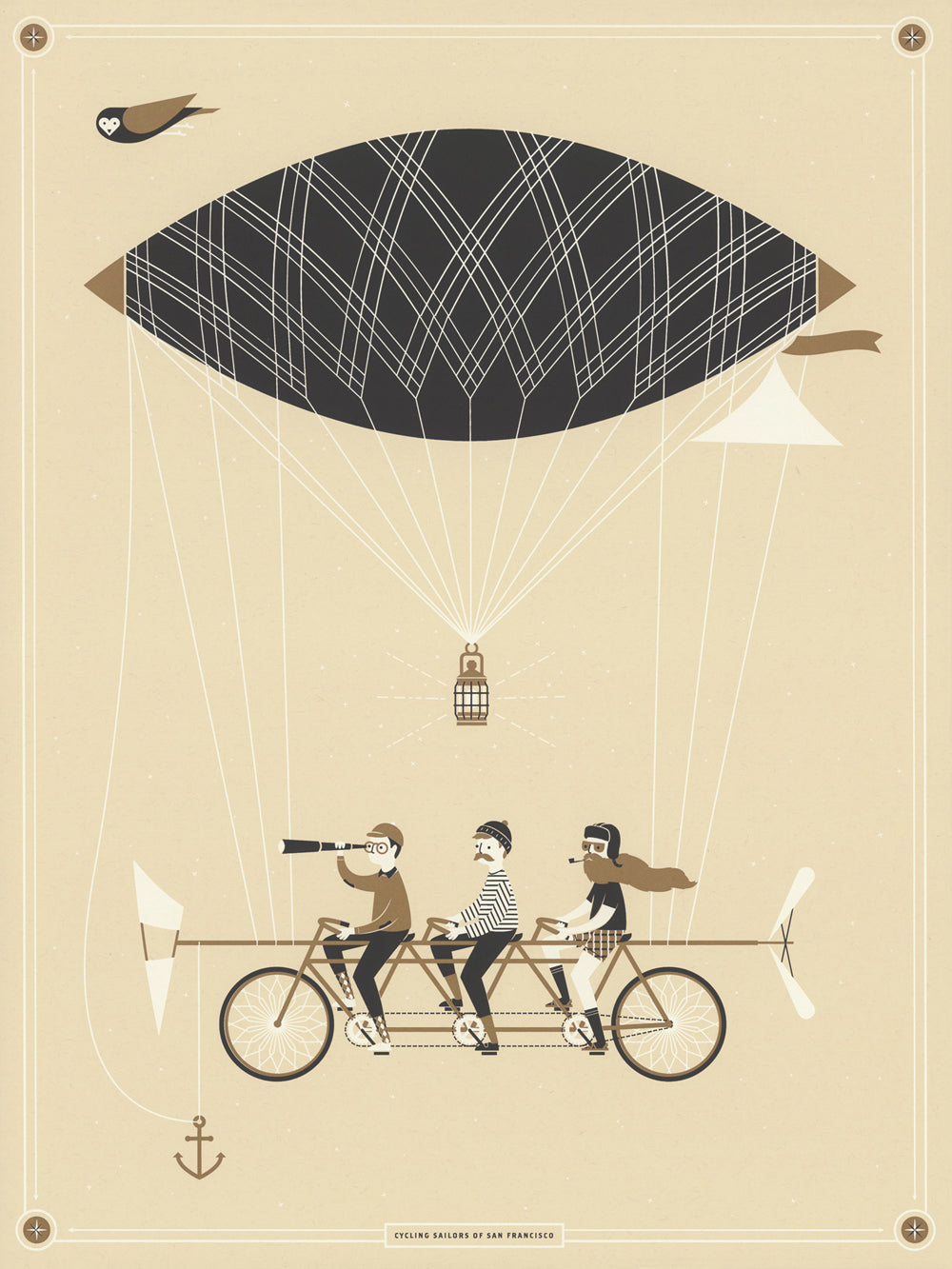 Jayde Cardinalli
Cycling Sailors of San Francisco
ABOUT THIS POSTER
The cycling sailors represent the spirit of adventure and the freedom of a bicycle. It's also a nod to my husband and his awesome 'Old Man' fashion, i.e. elbow patched cardigans, sailor caps, and socks with sandals.
SPECS
INK: 3-color handmade screen print
SIZE: 18" x 24"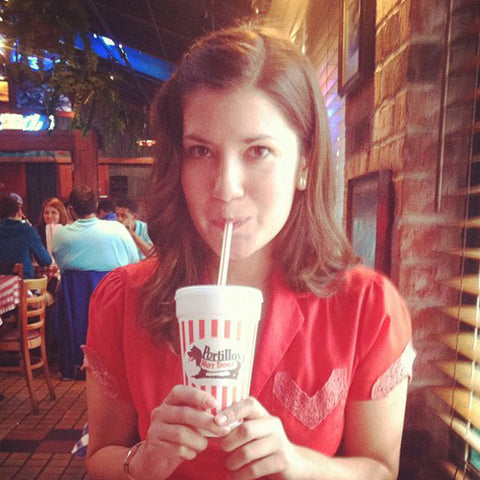 Meet Jayde Cardinalli
LOCATION  
San Francisco, California  USA
ABOUT
My artwork and lifestyle is inspired by fashion, adventures, and the eccentric people around me. I share an artist's paradise with my husband deep in the center of San Francisco's most magical neighborhood.
GET IN TOUCH with Jayde Cardinalli
SEE MORE
by Jayde Cardinalli