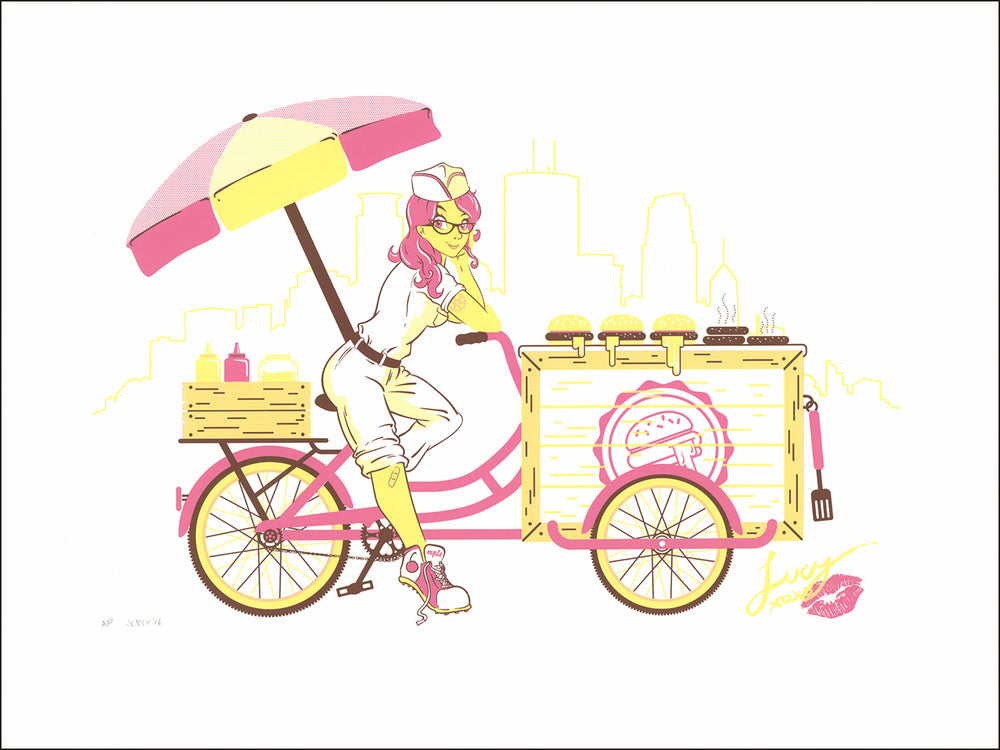 JC Lovely
Jucy Lucy
ABOUT THIS POSTER
If being a cyclist has to take a back seat to anything for me, it's being a foodie. And you'd be hard pressed to find a better candidate for a Minneapolis food bike than a Jucy Lucy. I thought it would be fun to give the cheesy champion a human counterpart, and wanted her to embody the same balance of sense sultry and off-the-cuff-ness.  
SPECS
INK: 3-color handmade screen print
SIZE: 24" x 18"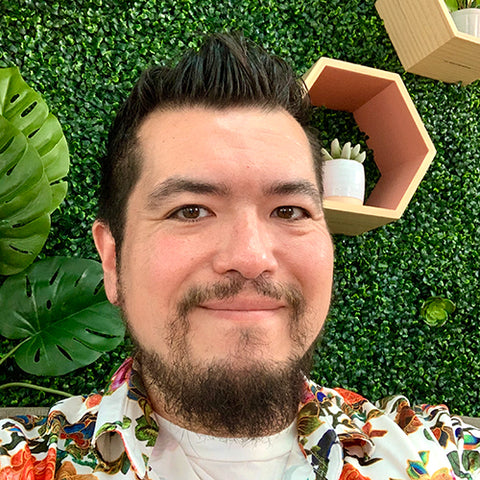 Meet JC Lovely
LOCATION  
Minneapolis, Minnesota  USA
ABOUT
Born into a family full of artists and creatives, I have always had a deep passion for art and design, as well as the constant drive to create work that makes people happy. I enjoy illustration and animation the most, as I find them to be the most simple and accessible tools I have to put a smile on someone's face. I love bringing joy through pretty pixels and other mediums as well.

GET IN TOUCH with JC Lovely
SEE MORE
by JC Lovely