Jo Chastney
Octopush
ABOUT THIS POSTER
I wanted a poster that was quirky, thought provoking and aesthetically pleasing. Some might think the print shows what my legs feel like after a long ride. For others, it might represent the need for eight legs, because two isn't enough these days! For me it captures the demand from society to break records and the constant thrive to be the best. Sometimes I wish I was half human, half octopus to face that demand.
SPECS
INK: 1-color handmade screen print
SIZE: A2 = 16.5" x 23.4" (420 x 594mm)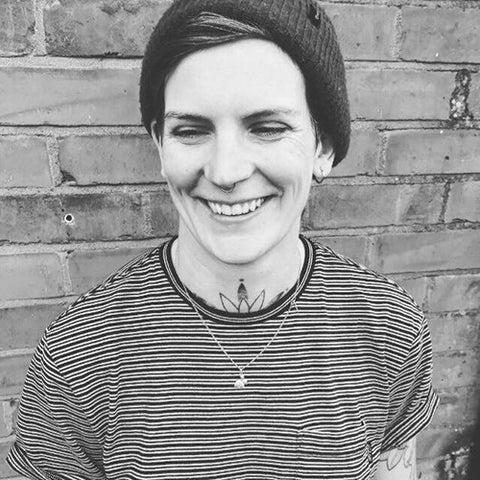 Meet Jo Chastney
LOCATION  
Bournemouth, England

ABOUT
I'm a tattoo artist and fine artist based in Bournemouth. I have been passionate about drawing from a young age and started drawing on people's skin in 2013 after I got hooked on getting tattooed. I specialise in fine line, dot work and sketchy styles in black ink (mostly). In my art, I really enjoy playing with words and imagery in a fun and unique way! Other than that I spend my time riding my bike, surfing and exploring the world with my love Marta and Roko, the naughty dog!
GET IN TOUCH with Jo Chastney
SEE MORE
by Jo Chastney