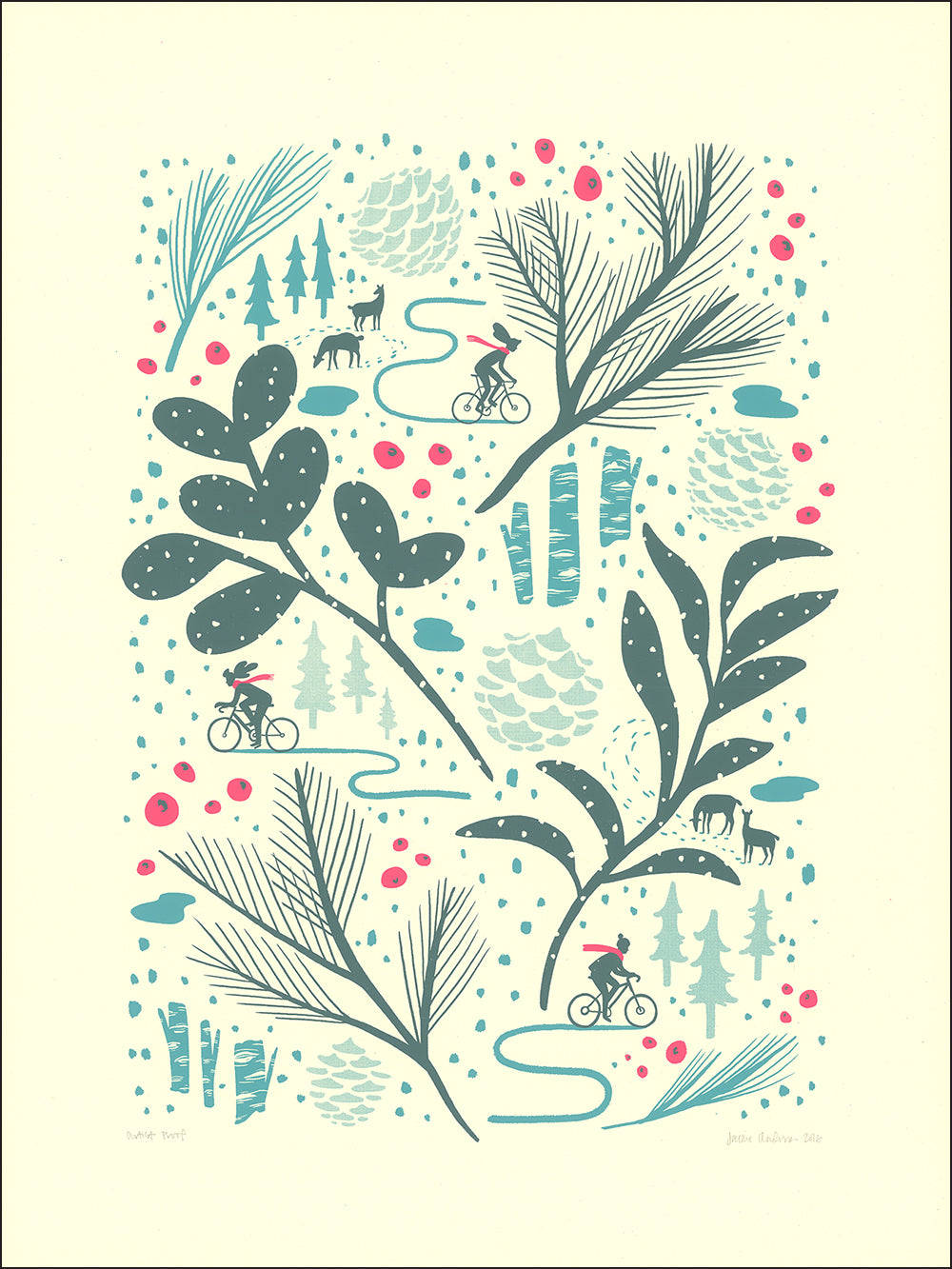 Jaime Anderson
Brave the Winter
ABOUT THIS POSTER
This poster is about braving the cold and embracing winter. It's much too easy to give in to the cold and stay inside. Be bold and get outside! It's beautiful out there...
SPECS
INK: 3-color handmade screen print
SIZE: 18" x 24"
Meet Jaime Anderson
LOCATION  
Minneapolis, Minnesota  USA
ABOUT
I am a freelance illustrator and educator who is driven by the challenge of visual problem solving. I have had the honor of participating in Minneapolis ARTCRANK and enjoy being a part of this vibrant, creative community. My work has been featured in DPI Magazine, Applied Arts Magazine, American Illustration, CMYK, Creative Quarterly, and the Society of Illustrators West.
GET IN TOUCH with Jaime Anderson
SEE MORE
by Jaime Anderson