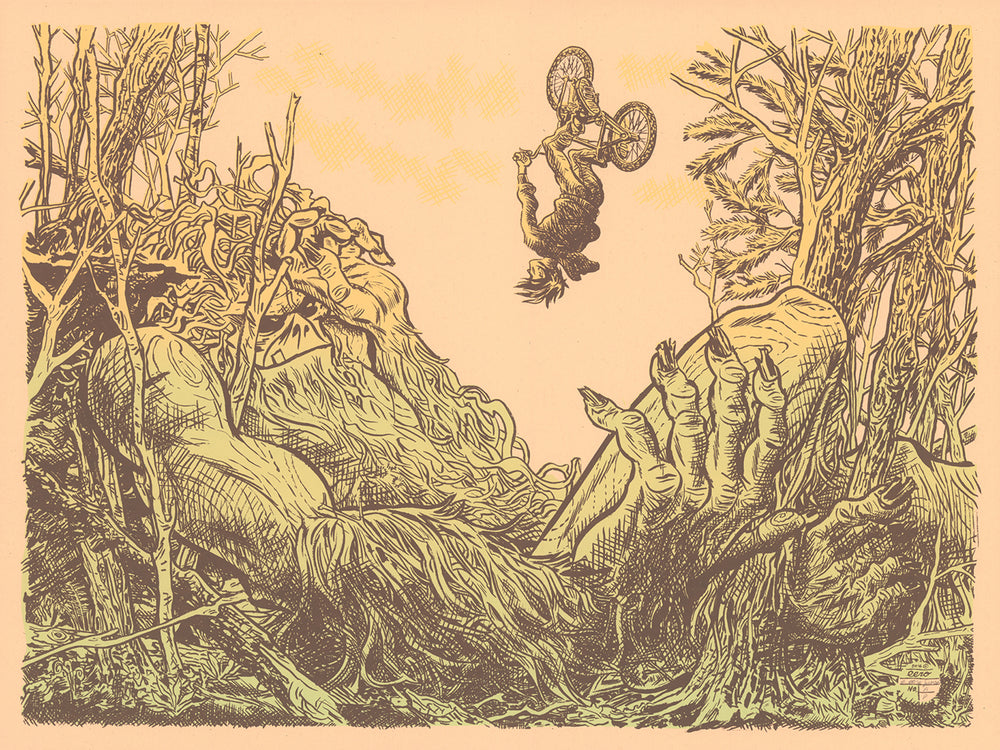 Erik T Johnson
Launch
ABOUT THIS POSTER
My South Minneapolis neighborhood has an unusually urban wooded gully where unseen teenagers transform trails into bike courses and fallen trees into elaborate shelters. It has inspired a comic I'm working on about a boy's friendship with a mysterious woodland giant, and also my poster, as I wondered how much fun it would be to have a dirt bike and a giant at your disposal.
SPECS
INK: 2-color handmade screen print
SIZE: 24" x 18"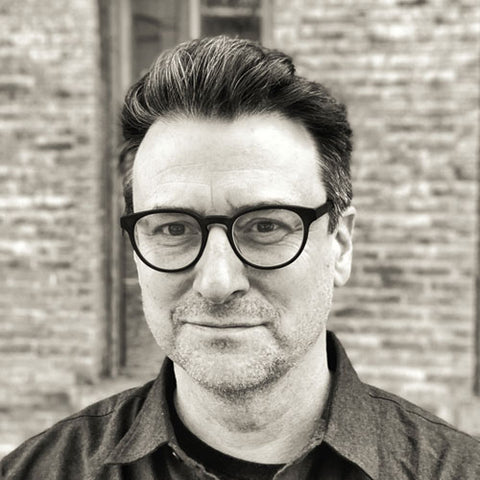 Meet Erik T Johnson
LOCATION  
Minneapolis, Minnesota  USA
ABOUT Erik T. Johnson is a hands-on and conceptual creative director, designer, illustrator, and design educator.
GET IN TOUCH with Erik T Johnson
SEE MORE
by Erik T Johnson