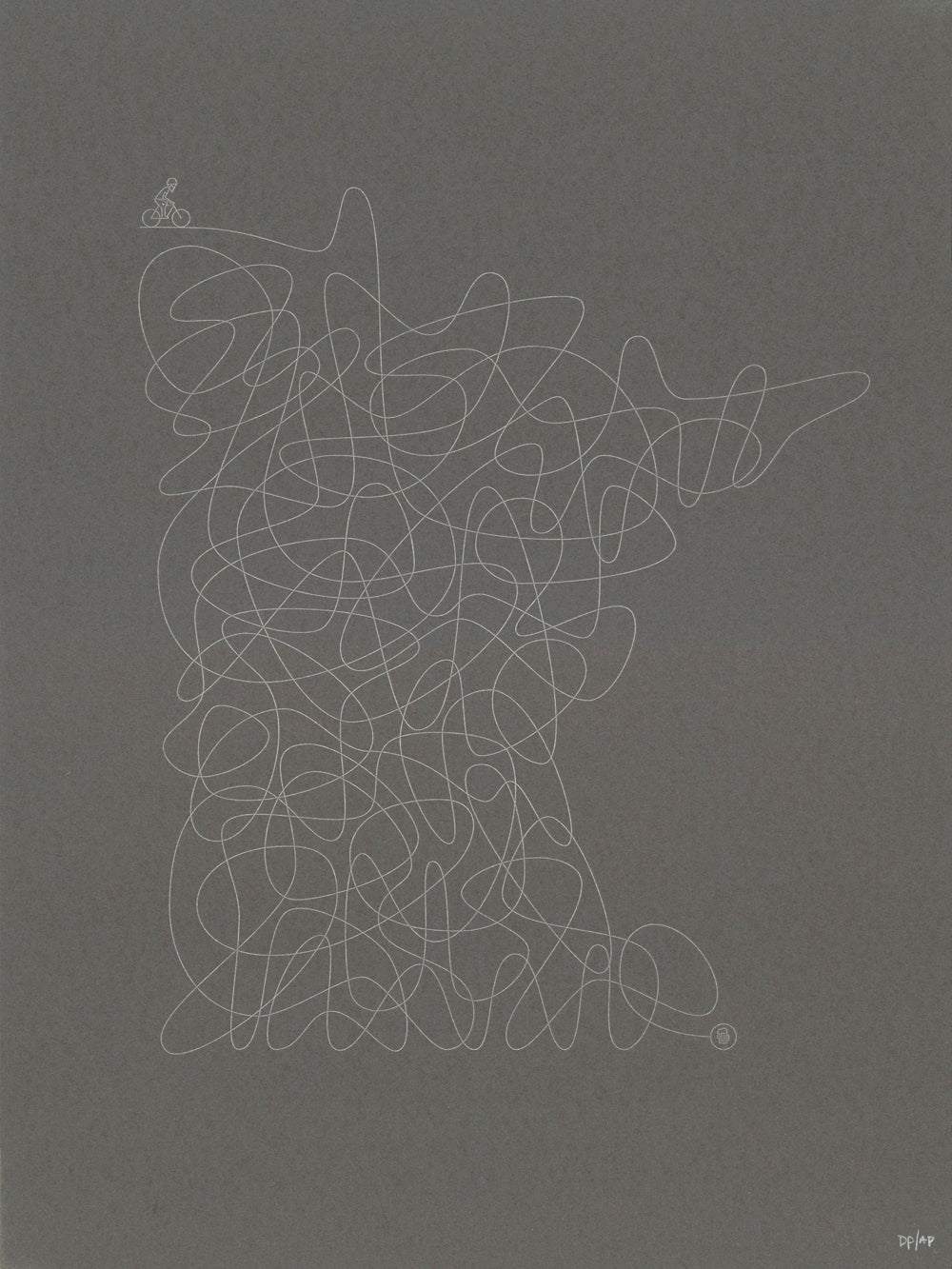 Drew Preiner
The Struggle
ABOUT THIS POSTER
The idea came to me on a long ride back from Stillwater, where we had stopped for a pint. After realizing I basically biked all that way for a beer, I realized how crazy that seemed. Thus, 'The Struggle' was born.
SPECS
INK: 1-color handmade letterpress print
SIZE: 18" x 24"
Meet Drew Preiner
LOCATION  
Los Angeles, California  USA
ABOUT
Designer at Saatchi & Saatchi. Music producer at Fraea. Traveler, biker, sneakerhead, beer/wine/whiskey drinker.
GET IN TOUCH with Drew Preiner
SEE MORE
by Drew Preiner