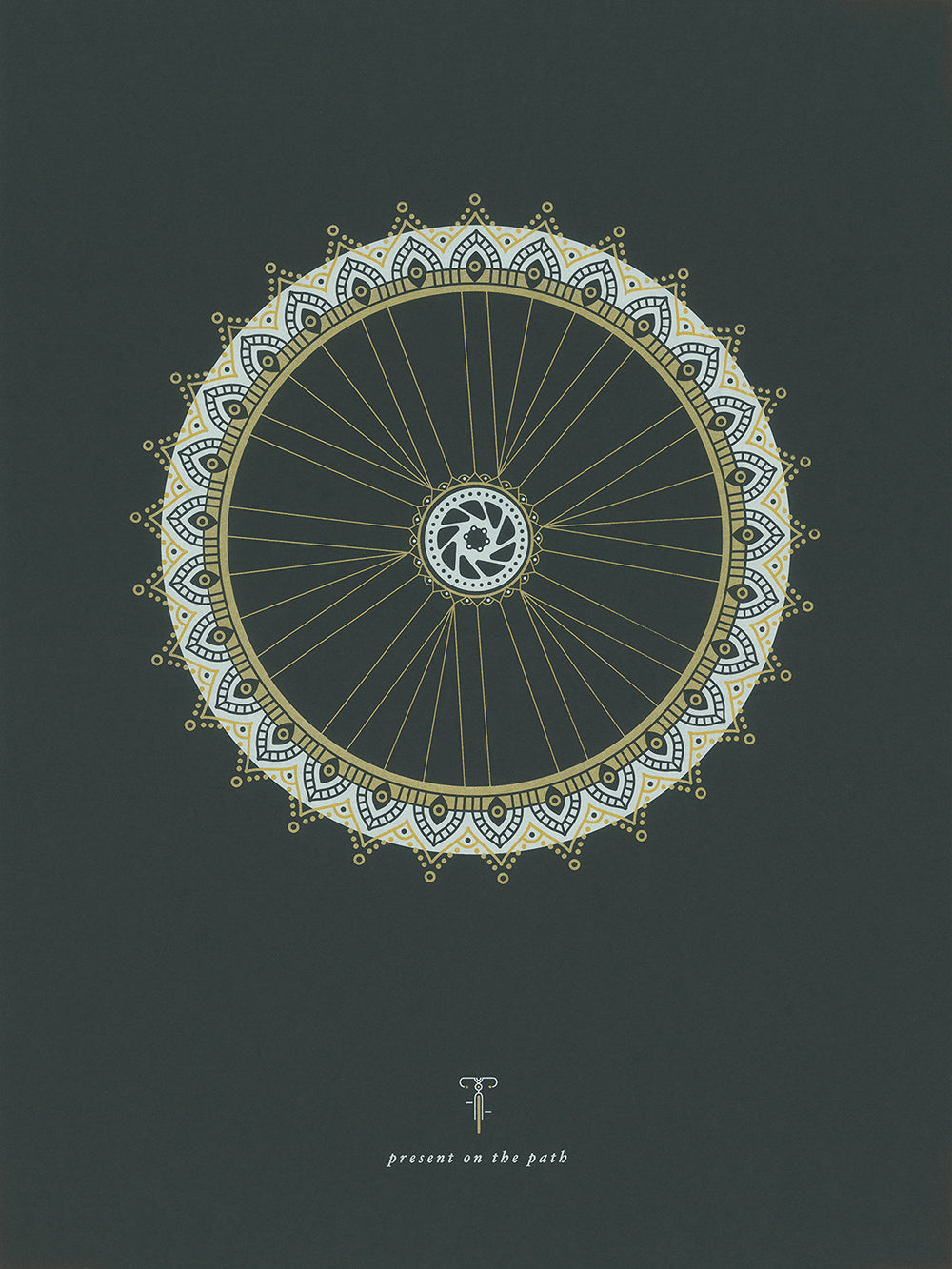 Danielle Aba-Onu
Present on the Path
ABOUT THIS PRINT
Presence has been an ongoing theme in my life this past year and something I wanted to incorporate into the design. Conceptually, the poster acts as a mantra for life and biking. What I love about the act of biking is that it forces you to be present in nature and in the moment. You can find yourself in a state of flow, being fully immersed in a feeling of focus and enjoyment in the activity. Being fully present when on your path is a reminder I never get tired of hearing either.
SPECS
PRINT: High Resolution Digital Ink Jet with Archival Pigments

PAPER: Epson Hot Press Archival White
Meet Danielle Aba-Onu
LOCATION  
Minneapolis, Minnesota  USA
ABOUT
I'm currently a senior graphic designer at National Co+Op Grocers, combining my passion for food, community, and sustainability with design. I've loved collaborating and learning from so many amazing creatives in the city at agencies like Fame, Periscope, and Little. I continue to seek out ways to serve others through art like mentoring at-risk youth with the non-profit Free Arts. Entertaining family and friends, cooking and DIY home projects with my husband Frank are other favorite pastimes.
GET IN TOUCH with Danielle Aba-Onu
SEE MORE
by Danielle Aba-Onu