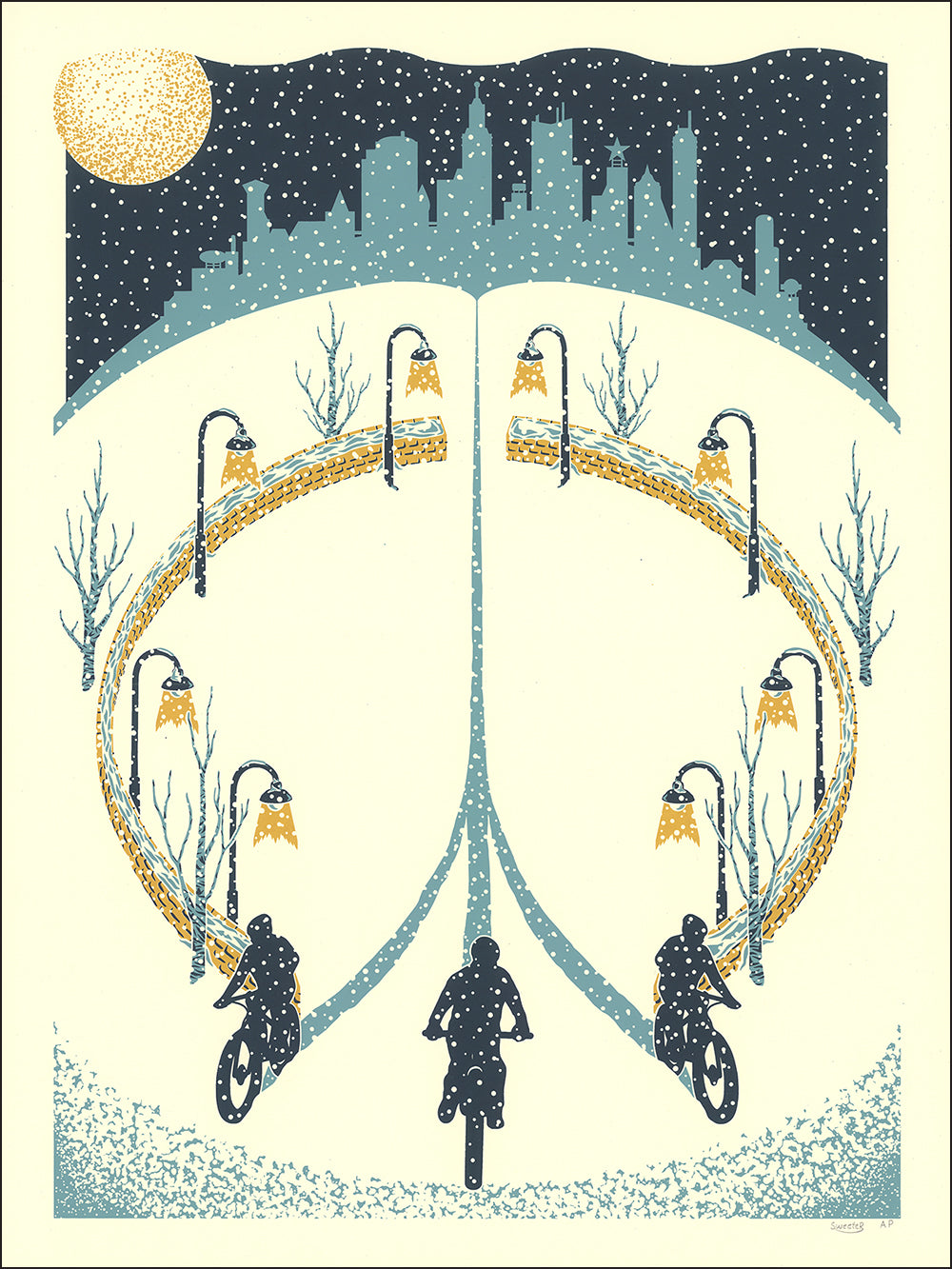 Corey Sweeter
Peaceful Ride
ABOUT THIS POSTER
My absolute favorite part of winter is that feeling of peace and serenity that comes with venturing out into a fresh, gently drifting, late night snowfall where hardly anyone else is around. Breathing the crisp air, seeing the falling snow highlighted in the street lamp's glow, looking back and seeing that the only tracks belong to your own path... It's one of those peaceful, miraculous little moments where everything seems perfect. 
SPECS
INK: 3-color handmade screen print
SIZE: 18" x 24"
Meet Corey Sweeter
LOCATION  
Champlin, Minnesota  USA
ABOUT
What do you get when you channel the unleashed creative energies of a former cubicle dwelling business professional turned stay-at-home father of two with copious amounts of coffee, the unyielding comfort of sweat pants and a reputation for sometimes drawing burly beards and tattoos? A freelance illustrator, with nary a burly beard or tattoo of his own, who's self-taught style has sometimes been referred to as quirky, and who writes his bios in 3rd person.
GET IN TOUCH with Corey Sweeter
SEE MORE
by Corey Sweeter