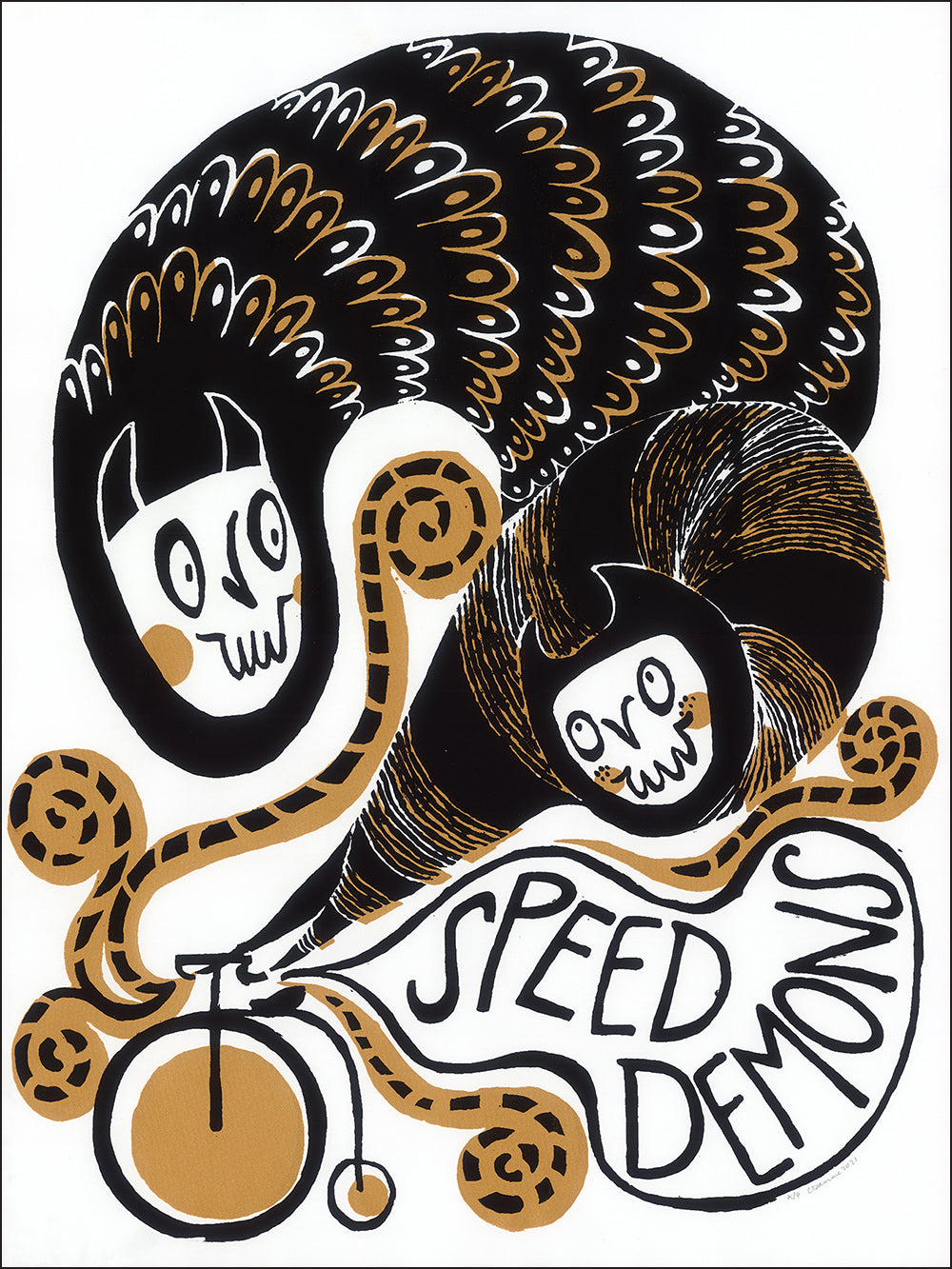 Coralette Damme - The Crafty Hag
Speed Demons
ABOUT THIS POSTER
I wanted to make something fun that was inspired by bikes but also reflected me as a person. What's more fun than old-timey bikes and cute floating monsters? I was playing around with text elements because I like the look of hand lettering. I wanted to combine the thrill of speeding down the road on your bike with something a little bit strange or spooky and just like that, Speed Demons were born. I like that this piece is gender neutral and not age specific so would be great for kids or adults.
SPECS
INK: 2-color handmade screen print
SIZE: 18" x 24"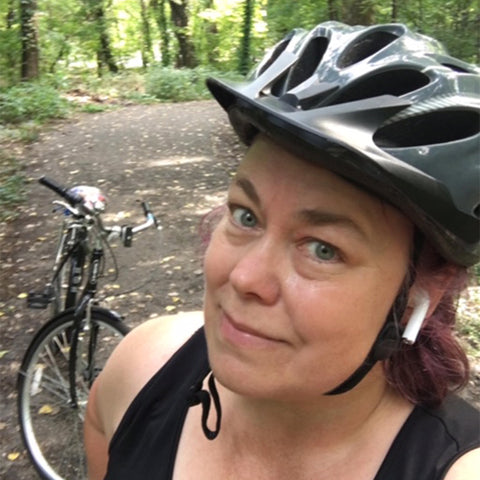 Meet Coralette Damme - The Crafty Hag
LOCATION  
Saint Paul, Minnesota  USA
ABOUT
I enjoy nature, folklore, and spooky stuff which is apparent in my art. I make all of my work by hand, 100% analog from pencil sketch to printing. This takes longer but gives my work a unique, warm feel. I like the minor imperfections that let you know this is not produced by a machine. I frequently work in black and white linocut but toss in a little screen printing and watercolor as needed. I recently moved to Minnesota from Florida and am excited to be connecting with this new community of art lovers!

GET IN TOUCH with Coralette Damme
SEE MORE
by Coralette Damme - The Crafty Hag