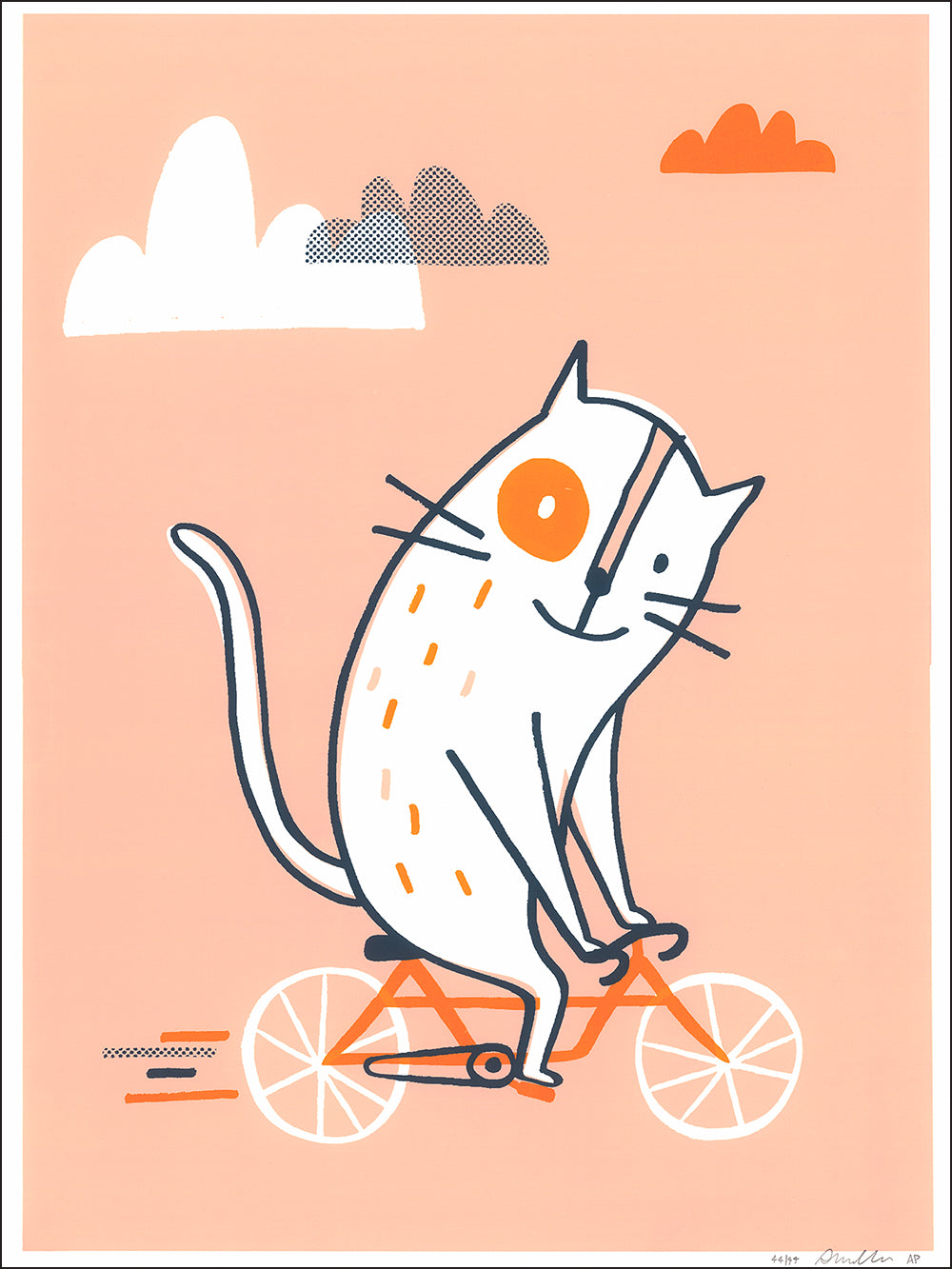 Alisa Wismer
Cycle Cat
ABOUT THIS POSTER
I love cats and bikes, so...why not combine them?
SPECS
INK: 3-color handmade screen print
SIZE: 18" x 24"
Meet Alisa Wismer
LOCATION  
Philadelphia, Pennsylvania USA
ABOUT
I'm a graphic designer & illustrator by trade, doodler, cat lady and bike enthusiast by choice. My work is quirky, bold and I hope it makes you laugh (at least a little).
GET IN TOUCH with Alisa Wismer
SEE MORE
by Alisa Wismer