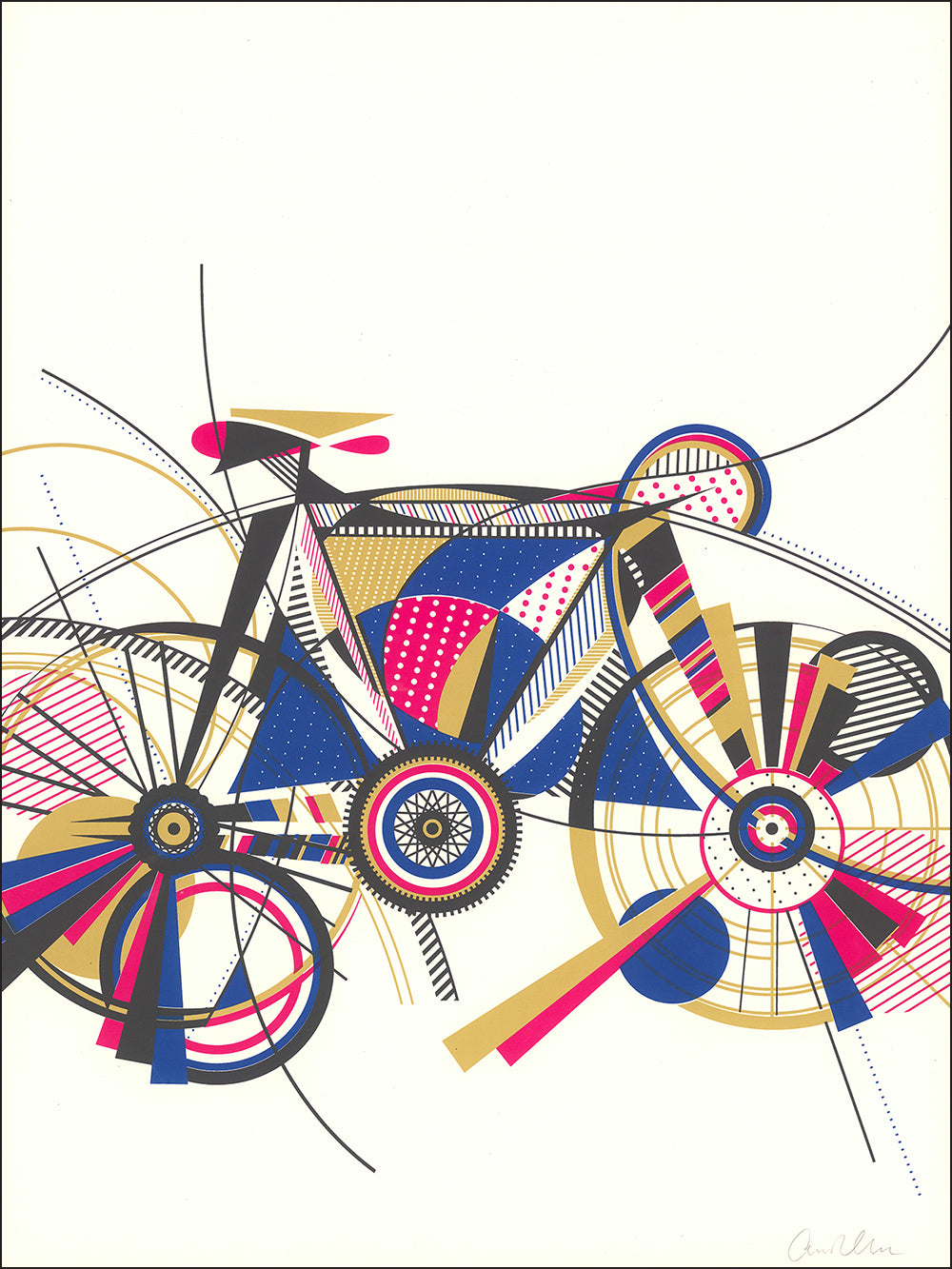 Anne Ulku
Infinite
ABOUT THIS POSTER
I was influenced by the first patented diagram sketch of the human velocipede and was inspired at how revolutionary the idea was. The centuries-old invention had solid form and purpose to allow for a future of infinite possibilities in design, manufacturing, art and travel. This new diagram is of a revolutionary bicycle, portraying kinetic art, expression and possibilities.
SPECS
INK: 4-color handmade screen print
SIZE: 18" x 24"
Meet Anne Ulku
LOCATION  
Minneapolis, Minnesota  USA
ABOUT
I enjoy experimenting with design and illustration, color and form. I especially enjoy creating things that make you look twice or think harder. In addition to working as a graphic designer for brands and packaging, I'm taking on my new role as a mom to my brand new baby daughter.

SEE MORE
by Anne Ulku