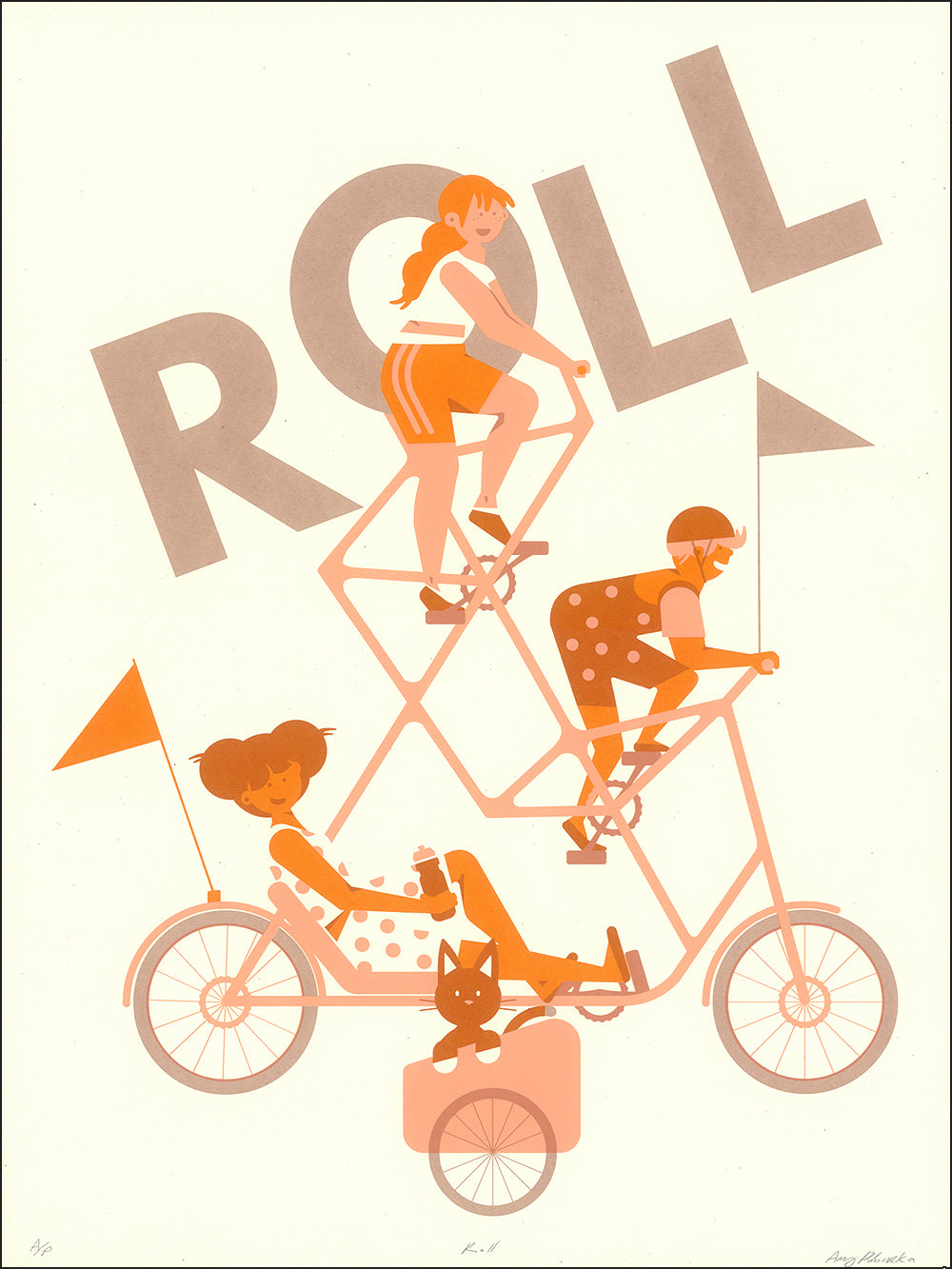 Amy Poburka
Roll
ABOUT THIS POSTER
I really wanted to design a bike structure that would hold three people. The rest was truly about connecting the dots in a way that felt believable.
SPECS
INK: 3-color handmade screen print
SIZE: 18" x 24"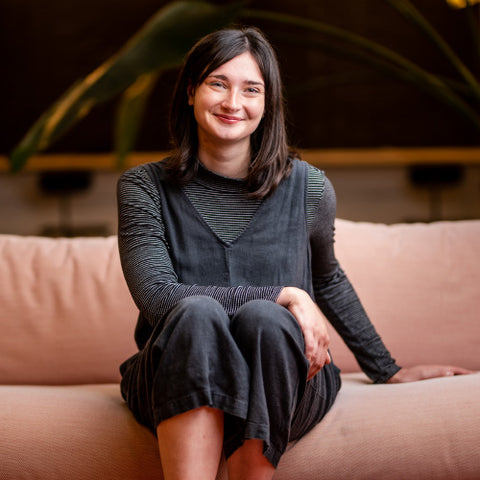 Meet Amy Poburka
LOCATION  
Minneapolis, Minnesota  USA
ABOUT
I'm a Minneapolis based designer and illustrator. My printmaking interest started as a kid when I was gifted a silk screen kit. My biking interest started with a tasseled Huffy in a parking lot. I still do both.

SEE MORE
by Amy Poburka